SEATTLE – The Seahawks scored the go-ahead touchdown with 5:08 left and the Packers never threatened again as Green Bay fell, 27-24, at Seattle's CenturyLink Field on Thursday night.
The Packers dropped to 4-5-1 on the season while the Seahawks improved to 5-5.
Seahawks QB Russell Wilson was 21-of-31 for 225 yards and two touchdowns for a 110.3 passer rating, with WR Tyler Lockett his top target with five catches for 71 yards. RB Chris Carson rushed 17 times for 83 yards and a score, while WRs Rashaad Penny and Mike Davis combined for 72 more rushing yards on 12 carries.
For the Packers, a huge night by WR Davante Adams went for naught, as the team's top target caught 10 passes for 166 yards. RB Aaron Jones had 11 carries for 40 yards and a TD.
QB Aaron Rodgers was 21-of-30 for 332 yards with two TDs and a 128.8 passer rating, but a couple of key missed opportunities in the fourth quarter proved very costly.
Here's a recap of all the action: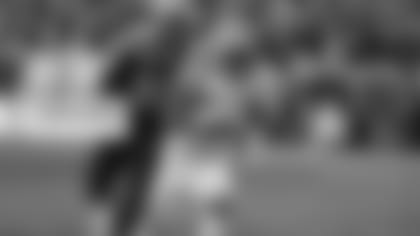 Packers jump on top, 14-3 after one
The Seahawks got the ball first and immediately turned it over to the Packers. RB Chris Carson had the ball punched out by LB Clay Matthews on the first play, and CB Tramon Williams recovered at the Seattle 29-yard line.
It took the Packers just three plays to score – a 13-yard pass to TE Jimmy Graham off play-action and a pair of 8-yard runs by RB Aaron Jones. The Packers were on top, 7-0, just over one minute into the game.
The Packers' defense got a three-and-out on Seattle's next drive, with solid pressure on second and third downs forcing two throwaways by QB Russell Wilson.
From their own 23, the Packers got going right away on a 41-yard pass to WR Davante Adams. But the drive quickly stalled and K Mason Crosby missed a 47-yard field goal try, wide left.
After a false start, RB Rashaad Penny weaved his way to one side of the field and back to the other for 30 yards to the Green Bay 38. Three plays later, the Seahawks went for it on fourth-and-1 and Carson picked it up with a 10-yard run. Wilson then missed a wide-open WR Doug Baldwin in the end zone on second down, and the Seahawks had to settle for a 39-yard field goal by K Sebastian Janikowski.
A 10-yard pass to Adams and a 3-yard scramble by QB Aaron Rodgers on third-and-2 moved the chains twice for the Packers. Two snaps later, a scrambling Rodgers this time fired deep downfield, and TE Robert Tonyan came all the way across the field to haul it in for a 54-yard touchdown, and the Packers were up 14-3.
The Packers' defense got another three-and-out, with DL Kenny Clark tackling Penny for a 3-yard loss on first down, and LB Antonio Morrison chasing down WR David Moore on a receiver screen on third down, getting him well short of the marker.
The Packers went three-and-out, as Rodgers threw behind WR Equanimeous St. Brown on third-and-5.
From the Seattle 23, Carson ran 15 yards on the final play of the quarter.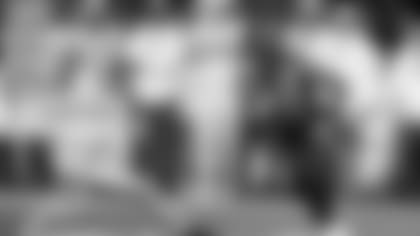 Packers take 21-17 lead into halftime
The Seahawks started the second quarter with a false start but erased it on a 14-yard pass to WR Doug Baldwin and a 5-yard run by Carson on third-and-1. Wilson then fit a tight throw in to Lockett for 13 yards, and after Penny ran for 7, Wilson found Baldwin for 6 yards and another first down at the Green Bay 20.
Penny ran 12 yards up the middle to make it first-and-goal at the 8. A facemask penalty on CB Bashaud Breeland after a short reception by Baldwin made it first-and-goal on the 2. After a false start, Wilson hit Baldwin on a fade to the corner for a 6-yard TD on third down, and Seattle was back within 14-10 after a 14-play drive that took 7:31 off the clock.
A holding penalty on Packers LB Korey Toomer wiped out a kickoff return by WR Trevor Davis that had gone across midfield and backed Green Bay up to its own 10. The Packers got one first down but no more, as Rodgers was sacked on third down and Green Bay had to punt.
Wilson went deep right away to Lockett off play-action, and rookie S Raven Greene ran over Lockett to draw a flag for defensive pass interference. The 48-yard penalty put the ball on the Green Bay 22. A 17-yard pass to TE Nick Vannett set up a 1-yard TD run by Carson, and the Seahawks took their first lead of the game, 17-14.
Consecutive short passes to Jones were turned into gains of 15 and 22 yards to get the Packers across midfield at the two-minute warning. An 11-yard slant to Adams then preceded a 24-yard TD pass to Jones, who made a backwards falling catch in the end zone behind LB Austin Calitro with 44 seconds left in the half to put the Packers back in front, 21-17.
Wilson hit Moore for 17 yards and RB Mike Davis for 9 more before LB Kyler Fackrell sacked him for a 7-yard loss to the Seattle 36, forcing the Seahawks to use their last timeout with 21 seconds to go.
On third-and-8, Wilson scrambled for the first down but was flagged for an illegal forward pass when he tried to flip the ball to a teammate. The penalty required a 10-second runoff, which put the ball on the Seattle 44 with 2 seconds left. A quick pass to Davis ran out the clock.
Packers still lead 21-17 after three
The Packers got the ball to start the second half and converted on third-and-4 with an 18-yard pass to Adams. An illegal block in the back by WR Equanimeous St. Brown wiped out a long run by Jones, and the Packers eventually stalled at midfield. P JK Scott's punt was fair caught at the Seattle 10.
The Packers' defense got a three-and-out, as Wilson's third-down pass was batted up into the air by Fackrell. Wilson caught it but lost 11 yards, and the Seahawks punted from inside their own 10. A holding penalty on a punt that went out of bounds cost the Packers 10 yards and put Green Bay on its own 45.
The Packers went three-and-out, as Rodgers' deep ball to Adams on first down was incomplete, with a possible defensive pass interference on LB Bobby Wagner not called along the sideline.
The Packers' defense responded with another three-and-out, as Fackrell got two tackles for loss on the series – one on a run, and the other his team-leading seventh sack of the season.
A stretching catch by St. Brown started the Packers' next drive with a 16-yard gain to midfield. But Rodgers was sacked twice on the next series, once for no gain and then on third down for a 6-yard loss, and the Packers punted again. Scott's good punt was downed at the Seattle 3.
After a 3-yard run by Carson, Fackrell nearly got his third sack of the game but Wilson was able to throw it away as he was going down. On third-and-7 from the 6, a deep ball for Moore was broken up at the last second by CB Tony Brown, but Seattle challenged that Moore completed the catch before the ball came out. The call was overturned, and the Seahawks got a big first down on a 27-yard gain.
Seattle got another first down on a 7-yard slant to Moore, and a 16-yard pass to Baldwin got the Seahawks across midfield to the Green Bay 40. A 6-yard run by Carson closed the quarter.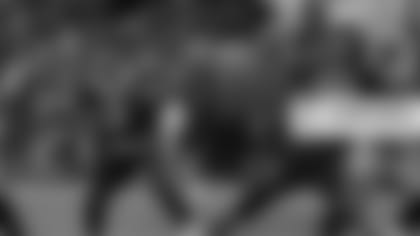 Packers fall to Seahawks, 27-24
Carson ran twice more for a first down at the 19, getting out of traffic on third-and-1 to gain 12 yards. Fackrell's third sack of the game – his second three-sack game of the season – pushed Seattle back 11 yards, and a false start made it third-and-26 from the 35. Davis ran for 10 yards, and Janikowski was good from 43 yards out to make it 21-20 Packers with 12:14 to go.
The Packers converted on third-and-9 with a deep ball to Adams for 57 yards, as the protection picked up a Seattle blitz and Adams was one-on-one on the go route. That put the ball on the Seattle 17, but the Packers used their second timeout with 10:31 left.
On third-and-5 from the 12, Rodgers was sacked, and Crosby was good from 36 yards out to restore the Packers' four-point lead at 24-20 with 8:23 to go.
Wilson converted on third-and-3 with an 18-yard pass to Lockett to midfield, and he followed on the next play with a 34-yard pass to Lockett for a first down at the Green Bay 16. On third-and-9, Wilson found TE Ed Dickson wide open over the middle for a 15-yard TD, and Seattle was back in front, 27-24, with 5:08 left.
An 8-yard pass to WR Marquez Valdes-Scantling set up third-and-2, but Rodgers threw low to Valdes-Scantling, and the Packers had to punt. It went for a touchback, and Seattle took over on its own 20 with 4:11 to go.
Wilson's 8-yard run on a read-option picked up a first down, and the Packers used their last timeout with 3:18 left. Davis ran twice for 11 yards and another first down, and the Seahawks ran out the clock.