GREEN BAY – The Patriots beat the Packers, 21-17, in a preseason game at Lambeau Field on Saturday night.
The game was suspended, agreed to by both teams, with 10:29 left in the fourth quarter after Patriots CB Isaiah Bolden was strapped to a backboard and carted off the field after an apparent head injury.
The Patriots drove 88 yards in 17 plays, consuming nearly nine minutes on the clock in the third quarter, for a touchdown to take the lead. The Packers were driving back the other way at the quarter change and had reached the New England 25-yard line when the injury occurred.
Green Bay's starters played the first quarter, with QB Jordan Love directing a long TD drive, capped by a 19-yard TD pass to WR Jayden Reed. Love finished 5-of-8 for 84 yards and the TD (137.5 passer rating).
No. 2 QB Sean Clifford played the rest of the game and was 13-of-19 for 137 yards (89.1 rating). He directed a TD drive, with RB Patrick Taylor scoring from 8 yards out, and a 55-second drive for a field goal at the end of the first half. Rookie K Anders Carlson was good from 52 yards out, giving the Packers a 17-14 halftime lead. Carlson made all three of his kicks on the night (two PATs, one FG).
Undrafted rookie RB Emanuel Wilson had another solid showing, rushing 15 times for 63 yards and adding two catches for 15 yards. Undrafted rookie WR Malik Heath led the pass catchers with five receptions for 75 yards. WR Romeo Doubs had two grabs for 52 yards, including a big 42-yard catch thanks to a successful replay challenge.
Defensively, LB Kingsley Enagbare had two sacks for the Packers, forcing and recovering a fumble on one of them.
New England No. 2 QB Bailey Zappe threw one TD pass and rushed for another score. His scrambling 6-yard TD run capped the long drive that wound up being the final points of the game.
Here's a recap of all the action:
Packers and Patriots tied at 7 after one
The Patriots won the opening coin toss and elected to defer. Jordan Love led the Packers' starting offense out, with Rasheed Walker starting at left tackle. Green Bay ran the ball well on its first three plays, with Aaron Jones and AJ Dillon combining for 16 yards on three carries.
On third-and-5, however, a shotgun snap got behind Love and New England recovered at the Packers' 19. Green Bay's defense had the Patriots in third-and-goal from the Packers' but rookie Carrington Valentine was flagged for holding to give New England a first down.
The Patriots finally converted the takeaway into points with Rhamondre Stevenson punching in a 1-yard touchdown to put New England ahead 7-0 with 10 minutes, 19 seconds left in the first quarter.
Love led the No. 1 offense back out for the second series, completing a 10-yard underneath pass to Luke Musgrave and then a 10-yard pass to Romeo Doubs on third-and-7 in the middle of the field.
Green Bay's drive stalled at midfield after Love missed Jayden Reed on third-and-5 and the Packers punted. 
Stevenson broke a 23-yard run to pull the Patriots out from deep in their territory, but Green Bay's defense got a stop it needed when outside linebacker Kingsley Enagbare backed up Sidy Sow for a 9-yard sack of Mac Jones on third-and-9.
Love went back out for a third series, connecting with Doubs on a 42-yard pass down the sideline that initially was called incomplete. Head Coach Matt LaFleur threw the challenge flag and it was overturned after further review.
Love scrambled for 11 yards on the next play and Patriots defensive lineman Sam Roberts was called for a late hit on Love's slide, moving the ball to the New England 24. Love fired a 19-yard touchdown to Reed on a crosser to tie the game at 7 with 1:42 left in the first quarter. The five-play, 93-yard drive lasted 1 minute, 58 seconds.
Love went 5-of-8 for 83 yards and a touchdown in the first quarter (137.0 rating).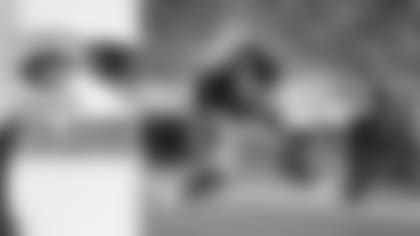 Packers lead Patriots 17-14 at halftime
The second quarter began with Kingsley Enagbare not only sacking Jones for a second time but also forcing a fumble that he recorded himself at the Patriots' 38.
Sean Clifford replaced Love during Green Bay's fourth series and the offense kept rolling. Rookie Emanuel Wilson, who had 111 rushing yards and two touchdowns last week in Cincinnati, picked up 39 yards on five consecutive touches to advance the Packers to the New England 24.
After a 10-yard Malik Heath completion and an illegal-hands-to-face penalty on Patriots, Patrick Taylor bounced outside for an 8-yard touchdown to put the Packers ahead 14-7 with 9:46 left in the first half.
Bailey Zappe replaced Mac Jones at quarterback and the Packers forced a three-and-out after safety Anthony Johnson tackled Kevin Harris for a 1-yard loss on first down.
Grant DuBose made a tremendous catch on a 21-yard pass from Clifford, with Patriots safety Joshuah Bledsoe in heavy pursuit. Wilson had two carries for nine yards and then Taylor plunged forward for two yards on fourth-and-1 at midfield.
The Packers earned five more yards before settling for a 29-yard Daniel Whelan punt to the New England 15. Fullback Henry Pearson was announced with a knee injury.
Zappe led an seven-play, 85-yard scoring drive that ended with a 42-yard touchdown pass to receiver Kayshon Boutte to tie the game at 14 with 56 seconds left in the half.
Clifford returned to the field with all three timeouts. A 23-yard defensive pass interference penalty moved the ball to the Green Bay 32. The Packers used their first timeout after Duece Watts caught a 9-yard pass.
An 18-yard pass to Heath and 5-yard pass to Taylor set up a 52-yard field goal for Anders Carlson to give the Packers a 17-14 halftime lead.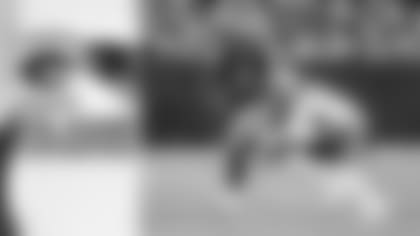 Patriots lead Packers 21-17 after three
The Patriots received the ball to start the second half and drove to the Green Bay 42 until Keshawn Banks broke up a screen pass and Karl Brooks pressured Zappe into an incompletion to force a punt.
With Clifford still under center, Wilson picked up eight yards on a run before Heath caught a 15-yard pass. Clifford wasn't able to connect with Samori Toure on a third-and-8 attempt and Green Bay had to punt.
Zappe led a 17-play, 88-yard drive that lasted 8 minutes, 49 yards, scrambling for a 6-yard touchdown at the end of the third quarter to put New England ahead.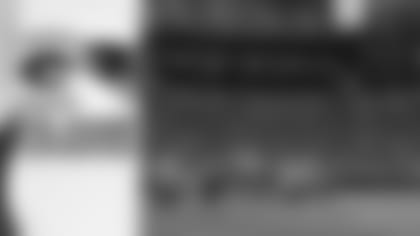 Packers and Patriots suspend game after Isaiah Bolden injury
Clifford was back on the field at the start of the fourth quarter and continued to find Heath – first on a 25-yard pass downfield and then a 7-yard completion off a third-and-7 slant to the Patriots' 18.
New England cornerback Isaiah Bolden was injured on the play and carted off the field. Packers head coach Matt LaFleur and New England head coach Bill Belichick agreed to suspend the game with 10 minutes, 29 seconds remaining. The game concluded with Patriots ahead 21-17.