The Green Bay Packers have re-signed CB Keisean Nixon and TE Tyler Davis. General Manager Brian Gutekunst announced the transactions Wednesday. 
(KEY-shawn) Nixon, who played three seasons for the Oakland/Las Vegas Raiders (2019-21) before joining the Packers last season, has played in 57 career regular-season games with six starts. On defense, he has recorded 37 tackles (29 solo), a tackle for a loss, two QB hits, an interception, three passes defensed and a forced fumble. On special teams, Nixon has registered 24 tackles, returned 41 kickoffs for 1,093 yards (26.7 avg.) and a TD and totaled 140 yards on 11 punt returns (12.7 avg.) 
In his first season with the Packers, Nixon was named first-team All-Pro by The Associated Press, becoming the first Packer kick returner to earn a spot on the AP All-Pro team since it added the position in 1976. He was also named to the All-NFL and All-NFC teams by the Pro Football Writers of America as a kick returner, becoming just the second kick returner in franchise history to be selected to the All-NFL teams by the PFWA (KR Roell Preston in 1998). Nixon finished the 2022 season leading the NFL with 1,009 kickoff return yards and a kickoff return average of 28.8 (min. 25 att.). His kickoff return average ranks No. 1 in team history for a single season (min. 30 returns). Nixon was just the third player in team history to lead the NFL in kickoff return yards (Al Carmichael in 1956 and 1957, Dave Hampton in 1971).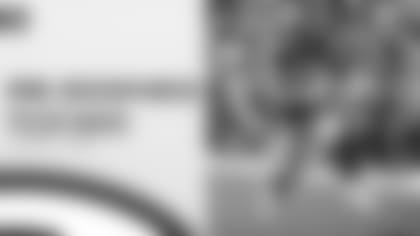 Davis, who signed with the Packers off the Indianapolis Colts' practice squad on Sept. 28, 2021, has played in 31 regular season games with one start and appeared in one postseason contest for Green Bay over the last two seasons. He was originally selected by the Jacksonville Jaguars in the sixth round (No. 206 overall) of the 2020 NFL Draft out of Georgia Tech. Davis played in eight games as a rookie for the Jaguars. After being released by Jacksonville following the 2021 training camp, Davis was signed to the Colts' practice squad on Sept. 3. In his first three seasons in the NFL, Davis has registered eight receptions for 61 yards (7.6 avg.) and posted 15 tackles on special teams.