GREEN BAY – The Jets took the lead for good right before halftime and the Packers were blanked in the second half of a 23-14 preseason loss on Saturday at Lambeau Field.
No. 3 QB Kurt Benkert played all but the last few minutes for Green Bay, finishing 18-of-25 for 151 yards with one touchdown, one interception, and an 83.9 passer rating. His leading receiver was Malik Taylor with four catches for 66 yards. The TD pass went to TE Jace Sternberger, giving the Packers a short-lived 14-10 lead in the second quarter.
The Packers ran the ball much better than a week ago, gaining 123 yards on the ground, led by RB Patrick Taylor with eight carries for 48 yards. Taylor did have a fumble on the first play of the second half, though, leading to a Jets field goal. RB Kylin Hill added seven carries for 29 yards and a TD on a 12-yard run in the first quarter.
For the Jets, rookie QB Zach Wilson was very efficient, completing 9-of-11 for 128 yards with two TDs for a 154.7 passer rating. Backup Mike White was 7-of-9 for 39 yards before leaving with a rib injury.
TE Tyler Kroft caught both of Wilson's TD passes in the first half, while WR Corey Davis had four catches for 70 yards.
Green Bay's special teams had another uneven performance, allowing a 73-yard kickoff return right after Benkert's TD pass to Sternberger, setting up the go-ahead score. P JK Scott also shanked a 21-yard punt out of bounds. WR Reggie Begelton had one nice punt return of 28 yards.
The Packers have one preseason game remaining, next Saturday at Buffalo. Kickoff is noon CT.
Here's a recap of all the action: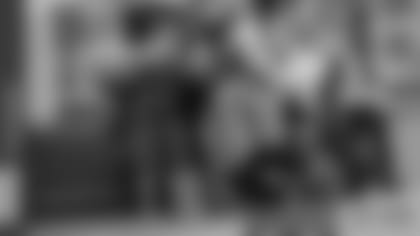 Packers lead Jets 7-3 after first quarter
The Packers won the coin toss and elected to defer. Green Bay's defense, playing with mostly its second- and third-stringers, held its own against the Jets' starters on the opening possession.
Rookie first-round pick Eric Stokes bit on a double move against Corey Davis, allowing Zach Wilson to find his receiver for a 24-yard gain on third-and-8. However, Stokes battled back and deflected a third-and-4 pass from Wilson intended for Davis later in the drive.
Kicker Matt Ammendola made a 54-yard field goal to put the Jets on the board with 10 minutes, 38 second left in the first quarter.
Second-year running back AJ Dillon gave New York's defense all it could handle on the Packers' opening possession. He picked up 40 yards on six touches to power the series.
Midway through the drive, backup quarterback Kurt Benkert rolled right to find receiver Malik Taylor on a scramble play that was originally ruled incomplete along the sideline but was reversed into a 23-yard completion after a successful challenge.
The Packers capped eight-play, 75-yard drive with Kylin Hill following a Bronson Kaufusi block and turning it into a 12-yard touchdown run to put Green Bay ahead 7-3 with 6:36 left in the opening quarter.
The Jets kept their starters in but the Packers would force a punt after their lone defensive starter, inside linebacker Krys Barnes, stopped Ty Johnson for no gain on third-and-1.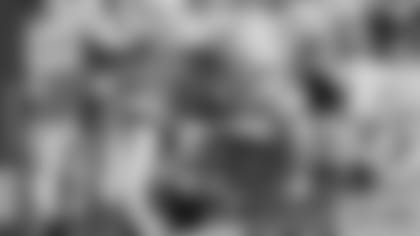 Packers trail Jets 17-14 at halftime
New York would pull back ahead, 10-7, at the start of the second quarter, when Jets tight end Tyler Kroft sat down in the Packers' zone and Wilson found him for an 18-yard TD.
Benkert led the Packers downfield for a 19-play drive on their next possession, hitting Hill near the sideline to convert on third-and-5. Benkert then tripped twice but managed to get back up on the second and run for five yards.
Head Coach Matt LaFleur let Benkert and the offense stay on the field on fourth-and-2 from Green Bay's 49 and the third-string QB rewarded him for his faith with an 11-yard slant to Reggie Begelton.
The Packers marched down to the Jets' 14 after Benkert connected with Taylor for 21 yards on third-and-5. Taylor would pick up another 12 yards on the ground before Benkert hit Jace Sternberger for a 4-yard touchdown with 3:27 left in the half.
The drive went 19 plays for 81 yards and ate 10 minutes, 14 seconds off the clock. Benkert converted four third downs on the series and a fourth down.
Jets cornerback Corey Ballentine returned the ensuing kickoff 73 yards down to the Green Bay 18. Wilson would connect with Kroft on another 18-yard touchdown to retake the lead, 17-14.
The Packers had a shot at a two-minute drill but Benkert's third-and-2 pass to Taylor fell incomplete, leading to the three-and-out.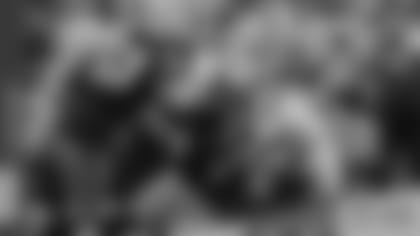 Jets lead Packers 23-14 after three
The Packers received the ball at the start of the second half but Taylor fumbled on the first play to give the Jets the ball at the Green Bay 35.
Rookie fifth-round pick T.J. Slaton sacked Jets backup QB Mike White for a 7-yard loss on second-and-6. New York would settle for a 46-yard Ammendola field goal to push ahead 20-14.
The Packers again went three-and-out, with the Jets taking over at midfield after a 21-yard JK Scott punt. New York got down to the Green Bay 12 before a blitzing Kamal Martin knocked down Matt White to force an incompletion on third-and-4.
That led to Ammendola making his third field goal of the afternoon, this time from 30 yards, to push the Jet's advantage to 23-14 with 5:59 left in the third quarter.
The Packers' offense advanced back into Jets' territory after Benkert hit Taylor on a stop route for 13 yards to convert on third-and-8. The drive would stall at the New York 34 after Brandin Echols picked off Benkert.
Ashwaubenon native James Morgan replaced an injured White on the next series. Backup receiver Reggie Begelton returned Braden Mann's punt 28 yards to the Green Bay 40.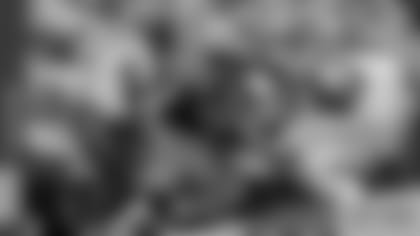 Packers fall to Jets 23-14
After an illegal-hands-to-the-face penalty gave the Packers a fresh set of downs, Benkert started the fourth quarter by converting a third-and-6 with a 15-yard pass across the middle to Amari Rodgers.
The drive ended after the Jets held Dexter Williams to no gain on fourth-and-1 at the New York 25.
The Packers' defense would force a punt, with the offense taking over at the 17 with 7:40 remaining. However, Benkert was sacked for a loss of eight on first down and the offense went three-and-out.
Jake Dolegala, signed this week, relieved Benkert in the final minutes, but his lone pass was intercepted deep downfield.