GREEN BAY – The Packers fell behind early, lost QB Aaron Rodgers to a concussion, and got nothing going in a 31-0 loss to the Lions on Sunday at Lambeau Field to close their 2018 season.
With the defeat, Green Bay finished a disappointing year 6-9-1. Detroit ended 6-10.
Rodgers exited the game after Green Bay's first three series with the Packers trailing 14-0, but QB DeShone Kizer wasn't able to bring the team from behind. Kizer was 16-of-35 for 132 yards with an interception for a 44.0 passer rating. He also scrambled four times for 40 yards. Rookie WR Marquez Valdes-Scantling was one of five Packers with three receptions, leading the group with 43 yards.
For the Lions, QB Matthew Stafford was 20-of-32 for 266 yards and two TDs, both to WR T.J. Jones. Stafford finished with a 109.6 passer rating, and WR Brandon Powell was his leading receiver with six catches for 103 yards. RB Zach Zenner rushed for 93 yards on 21 carries with a score.
Here's a recap of all the action: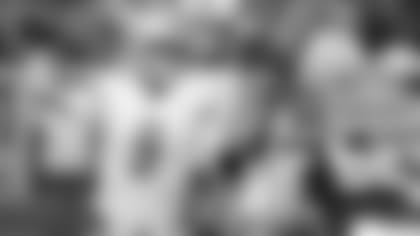 Packers trail Lions, 7-0 after one
The Lions got the ball first but went three-and-out, as Packers DL Dean Lowry batted down a pass and stopped RB LeGarrette Blount for a 1-yard gain on the first two snaps of the game.
The Packers immediately went three-and-out themselves, with QB Aaron Rodgers getting sacked for a 12-yard loss on second down.
From their own 44, the Lions were threatening after an 18-yard pass to WR Brandon Powell, but they stalled there. LB Blake Martinez deflected a second-down pass and WR Andy Jones dropped QB Matt Stafford's third-down throw. P Sam Martin's punt was downed at the Green Bay 6-yard line.
A false start on first down led to another Green Bay three-and-out, and the Lions took over on their own 44 again.
Detroit put together a 12-play touchdown drive, as Stafford converted three times on third down. A 14-yard pass to Powell got the Lions into the red zone, and a 12-yard connection with WR T.J. Jones picked up a third-and-10. After a holding penalty in goal-to-go backed Detroit up, Jones caught a 5-yard TD pass on third down to put the Lions in the lead.
The Packers went three-and-out for the third straight drive. RB Jamaal Williams lost 4 yards on a second-down run.
Green Bay's defense lost S Josh Jones and DL Tyler Lancaster to injuries as the quarter expired.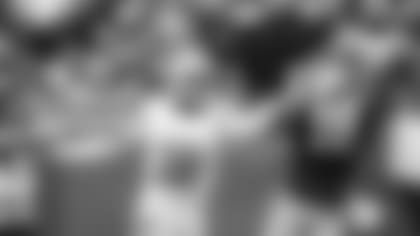 With Rodgers out, Packers trail Lions, 21-0 at half
The Lions got into scoring range again on a 41-yard catch-and-run by Powell, who was all alone after CB Bashaud Breeland ran into Martinez cutting across the middle. The Packers stopped the drive in the red zone, but on a fake field goal, K Matt Prater found TE Levine Toilolo wide open for an 8-yard touchdown pass, and the Lions led 14-0.
Rodgers was taken to the locker room to be evaluated for a concussion, so DeShone Kizer stepped in at QB for Green Bay.
The Packers finally got a couple of first downs, as Kizer hit WR Jake Kumerow on third-and-6 and scrambled for 11 yards on third-and-10. But Lions LB Jarrad Davis dropped an interception on the next third down, and the Packers punted again.
Jones and Lancaster both returned to the game for Green Bay's defense, but the Lions got moving again. RB Zach Zenner ran three times for 16 yards, Toilolo caught a 16-yard pass, and WR Andy Jones had two grabs, both on third downs, for 19 yards total.
From the Green Bay 27, Zenner ran twice for 12 yards for a first down at the 15 with 2:14 left in the half. After an 11-yard pass to Powell, a TD run by Zenner was wiped out by a holding penalty, but Zenner ran it in anyway on the next snap from 13 yards out. The Lions led, 21-0, with 1:06 on the clock.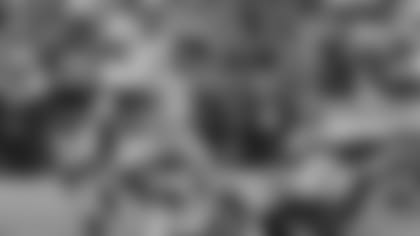 Packers down 24-0 after three
The Packers got the ball to start the second half, but LT David Bakhtiari had exited the game with a hip injury. Kizer got the offense moving with passes to Kumerow and WR Marquez-Valdes-Scantling, covering 20 yards. But a throw behind TE Jimmy Graham over the middle preceded a sack, and the Packers punted.
The Lions crossed midfield with one first down, by Packers LB Kyler Fackrell's sack helped lead to a punt. The sack gave Fackrell 10½ on the season, his first year in double digits.
From their own 9, the Packers went three-and-out, and the Lions got back into scoring territory again on a 30-yard screen pass to Zenner. But the Packers stopped them at the 25, as Lowry batted down his second pass of the game and CB Josh Jackson played tight coverage on a third-down throw to the end zone for Jones.
Prater came on to kick a 43-yard field goal, extending Detroit's lead to 24-0.
Passes of 11 yards to Valdes-Scantling and 27 yards to WR Randall Cobb got the Packers inside the Detroit 25-yard line, but TE Robert Tonyan dropped a fourth-down pass over the middle to end the third quarter, and Green Bay remained scoreless.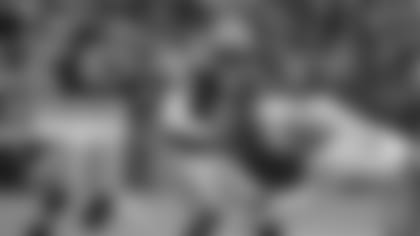 Packers end season with 31-0 loss
The Lions went three-and-out. Kizer scrambled twice, getting hit late out of bounds on the first one, to get the Packers across midfield, but a third-down sack set up fourth-and-9. Kizer scrambled again to pick it up with a gain of 12 to the Detroit 37.
The next fourth down was an incomplete pass to Valdes-Scantling, though, and the Lions' shutout remained intact.
A roughing-the-passer penalty on Packers DL Fadol Brown, and a 15-yard pass to Powell got the Lions into scoring range. Stafford then hit WR T.J. Jones from 23 yards out for another touchdown, and Detroit led 31-0.
A few plays into Green Bay's next drive, Lions DB Quandre Diggs intercepted Kizer on a desperation throw as the QB was trying to avoid a sack.
Detroit killed the final 5:33 on the clock.