WINNIPEG, Man. – Oakland rallied in the second half and used a late field goal to beat the Packers, 22-21, in a preseason game played on a modified field Thursday night in Winnipeg.
For the Packers, Tim Boyle started at QB and was 16-of-25 for 191 yards with two TDs for a 113.9 passer rating. WR Trevor Davis was the top target with five catches for 78 yards and a score, and he added an 18-yard run and 17-yard punt return. RB Tra Carson had nine carries for 32 yards and a TD, with Dexter Williams contributing 27 yards on 11 attempts.
Here's a recap of all the action: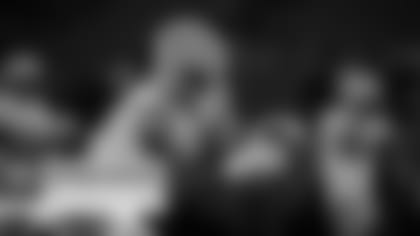 Raiders lead Packers 3-0 after one quarter
It was announced as the game started that it would be played on a modified 80-yard field. The 10-yard lines were to serve as the goal lines because of a problem in the end zones with the former spot of the goalposts. The goalposts had to be moved when the field was re-lined to NFL regulations, and the old spot posed a safety hazard. There were also no kickoffs.
With the Packers sitting all their starters and 33 players in all, Tim Boyle opened at quarterback and absorbed a roughing-the-passer call sandwiched between three runs by RB Tra Carson for 14 yards. But the drive stalled just across midfield and the Packers punted.
Green Bay's defense got an immediate three-and-out, giving the ball back to Boyle and the offense.
WR Trevor Davis followed up a 17-yard punt return with an 18-yard gain on an end-around run. But a holding penalty on C Lucas Patrick halted the drive, and the punt went for a touchback.
The Raiders got moving on two passes from QB Mike Glennon to WR Rico Gafford for 22 total yards, with a 15-yard personal foul on Packers S Raven Greene tacked on. But on third-and-4 from the Green Bay 42, a deep ball for WR De'Mornay Pierson-El was broken up by CB Josh Jackson, and the Raiders punted the Packers back to their own 12-yard line.
The Packers got out of the hole briefly on an 11-yard screen pass to Carson on third-and-9. Three snaps later an apparent Raiders interception was overturned and ruled incomplete, leading to another punt.
Pierson-El ran back the punt to the Oakland 41, and the Raiders quickly crossed midfield before Packers DL Tyler Lancaster was slow to get up, though he walked off the field under his own power. A pass to Pierson-El gained 15 after he broke a couple of tackles to convert on third-and-8. After LB Rashan Gary went down and walked off on his own, Pierson-El let a third-down pass slip through his hands, and Raiders K Daniel Carlson was good from 42 yards out for the first points of the game.
Davis made a diving catch for 20 yards, but a holding penalty on G Cole Madison wiped out a nice run by Carson that would have moved the chains.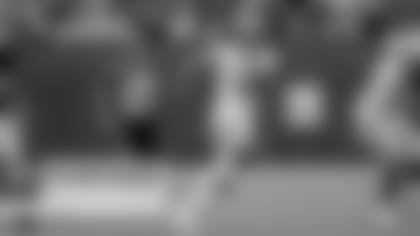 Packers lead Raiders at halftime, 21-10
The Packers began the second quarter with a pass to TE Robert Tonyan on third-and-long, and a 15-yard facemask was tacked on for a first down at the Oakland 30. Three snaps later, Boyle hit Davis over the top for a 13-yard touchdown pass, putting the Packers on top, 7-3.
On the next defensive series, both Lancaster and Gary returned to the game for the Packers. CB Chandon Sullivan was flagged for defensive pass interference on a deep ball, putting the Raiders at midfield. Then QB Nathan Peterman hit WR Keelan Doss on a crossing route for 18 yards to convert on third-and-5.
Four snaps later, Peterman found FB Keith Smith for a 5-yard touchdown, and the Raiders were back in front, 10-7.
An 8-yard run by RB Dexter Williams and a 13-yard grab by Davis overcame a holding penalty on Madison and moved the chains for the Packers. Another run by Williams and a hands-to-the-face penalty got the ball across midfield. A slip screen to Davis picked up 20 yards, but a shot to the end zone for WR Equanimeous St. Brown was in and out of his hands, bringing up third-and-8.
On the very next snap, Boyle hit WR Jake Kumerow for a 16-yard touchdown, and the Packers retook the lead, 14-10.
A 19-yard catch-and-run by WR Marcell Ateman began Oakland's next drive. RB James Cutler carried twice for another first down, and Gary was injured again on the second run. He was down for a few minutes being attended to and then walked off on his own again.
A deep ball for Ateman against CB Natrell Jamerson fell incomplete, and the Raiders punted for a touchback.
A holding penalty on WR Darrius Shepherd wiped out a long run on third-and-1 by Carson, but Shepherd made up for it on the next play with a leaping catch along the sideline for a 22-yard gain and a first down. Consecutive completions to WR Allen Lazard gained 24 more yards, and two plays later a slant to St. Brown picked up another first down. St. Brown took a helmet-to-helmet hit on the play, drawing a flag, and was down on the field being attended to. Brown was helped off the field unable to put any weight on his left leg.
The penalty on S Erik Harris put the ball on the Oakland 12-yard line, and Carson got the 2-yard TD run, upping Green Bay's lead to 21-10 with 31 seconds left in the half.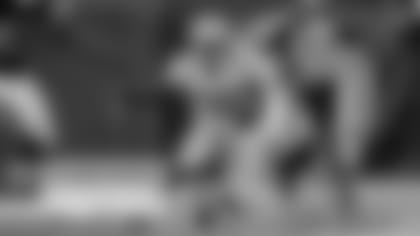 Packers take 21-13 lead over Raiders into fourth
On the third snap of the second half, Peterman dumped off a third-down pass to Butler in the flat, and he took it 30 yards down the field. A defensive holding penalty on LB Ty Summers gave the Raiders another third-down conversion, putting the ball on the Green Bay 22.
After a holding penalty on the Raiders, a deep ball for Gafford in the back of the end zone fell incomplete, and another deep shot for Pierson-El also didn't connect. Oakland settled for a 40-yard field goal by Carlson to get within 21-13.
DeShone Kizer took over at QB for the Packers and was promptly sacked on his first snap, as G Cole Madison exited with an injury. Two snaps later he was sacked again while trying to scramble out of the pocket, and the Packers punted.
A penalty on the punt return backed Oakland up near its own goal line, and the Raiders ended up punting out of their own end zone.
A swing pass to Williams and a personal foul on the Raiders got the Packers out near midfield. A 12-yard pass to Davis moved the chains again. Kizer scrambled for 6 yards on third-and-9, but he was sacked on fourth down, giving the ball back to the Raiders.
Oakland drove into Green Bay territory but stalled with just under a minute left in the quarter and punted for a touchback.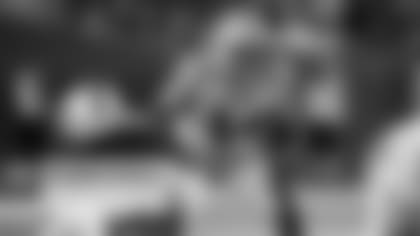 The Packers opened the fourth quarter with a punt, and JK Scott's boot bounced out of bounds just in front of the pylon at the Oakland 12. The Raiders went nowhere and had to punt from the back of their end zone. Shepherd's return put the Packers just shy of the 50.
A holding penalty led to another stalled drive and Green Bay punt. A 17-yard pass from Peterman to Doss got the Raiders into scoring range, and they finished off the 12-play drive with a 7-yard TD pass to Pierson-El. Trying for the two-point conversion, Peterman's pass was deflected and intercepted by LB Brady Sheldon, keeping the Packers ahead 21-19 with 5:48 left.
Kizer took a deep shot over the middle on third-and-long for Lazard that was incomplete, and Lazard was slow to get up.
On the Raiders' last drive of the game, Peterman's throw to WR Keon Hatcher set them up for a game-winning FG from kicker Carlson.