BALTIMORE – The Packers fell to 1-1 in preseason action with a 26-13 loss to the Ravens on Thursday night at M&T Stadium in Baltimore.
Green Bay played without Aaron Rodgers for the second straight preseason game. QB DeShone Kizer started and was 5-of-10 for 70 yards. Tim Boyle threw Green Bay's lone TD pass, to WR Darrius Shepherd, and was 12-of-21 for 107 yards.
WRs Allen Lazard and Jake Kumerow led the pass catchers with three receptions apiece, for 63 and 52 yards, respectively. RB Darrin Hall led an otherwise unproductive ground game with five carries for 27 yards.
For the Ravens, starting QB Lamar Jackson was 6-of-10 for 58 yards, and backup Trace McSorley was 8-of-13 for 74 yards with one TD and one interception. RB Justice Hill led a host of Baltimore running backs with 49 yards and a TD on 10 carries. WR Chris Moore had four catches for 54 yards and a score.
Here's a recap of all the action: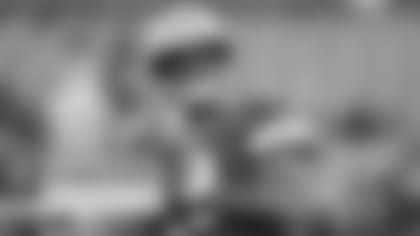 Ravens lead Packers 6-0 after one quarter
The Ravens got the ball first and drove for a field goal. RB Mark Ingram ran four times for 18 yards and TE Nick Boyle caught two passes for 11 yards. Packers CB Jaire Alexander nearly had an interception along the sideline on third-and-3, and Ravens K Justin Tucker was good from 52 yards out.
The Packers got across midfield on their first possession but came up empty. WR Darrius Shepherd returned the kickoff to the 40-yard line for good field position.
QB DeShone Kizer, starting in place of Aaron Rodgers (back tightness, precautionary) converted one third down with a 7-yard pass to WR Geronimo Allison, but his next third-down throw from the Baltimore 39 was batted away at the line of scrimmage by DT Michael Pierce. Going for it on fourth-and-4, Kizer missed WR Davante Adams on a crossing route with a high throw, and the ball was turned over on downs.
The Ravens got moving again as FB Patrick Ricard converted on third-and-1 and RB Gus Edwards burst through for a 13-yard run. Baltimore overcame a holding penalty by converting on third-and-8 with a 17-yard pass to WR Willie Snead, beating a blitz. QB Lamar Jackson scrambled 18 yards for a touchdown on third-and-10, but the play was called back due to a blindside block. After a false start, on the ensuing third-and-18, Jackson threw incomplete, and Tucker was good again from 45 yards to make it 6-0.
The Packers got moving on back-to-back completions to WR Jake Kumerow for 36 total yards to the Baltimore 39 as the quarter expired.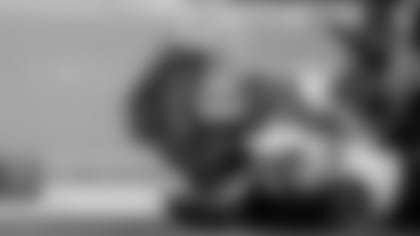 Packers trail Ravens 13-6 at halftime
Kizer started the second quarter with a 22-yard strike to Allison on third-and-10, but the drive stalled there on a sack and tackle for loss against the run. K Mason Crosby was good from 43 yards out to bring the Packers within 6-3.
The Ravens switched to Trace McSorley at QB and promptly went three-and-out. The Packers brought in Tim Boyle at QB and went three-and-out as well.
Baltimore crossed midfield thanks to a personal foul on Packers S Will Redmond, with the 15 yards tacked onto an 8-yard completion to WR Chris Moore. On third-and-12, McSorley hit Moore gain for 11 yards, and Baltimore went for it on fourth-and-1. Ricard's plunge up the middle converted for a first down on the Green Bay 29.
Three plays later, on third-and-4, McSorley found Moore once again over the middle for a 23-yard touchdown, putting the Ravens up 13-3.
After a penalty on the kickoff return and on first down, Boyle got the Packers out of a deep hole with a 16-yard completion to Kumerow. But that was all, and the Packers punted just after the two-minute warning.
Two plays later, CB Tony Brown tipped an off-target McSorley pass, and Packers LB Curtis Bolton intercepted it, giving Green Bay the ball at the Baltimore 33.
Two Boyle completions picked up a first down, but he just missed Shepherd on a pair of passes, and K Sam Ficken came on for a 41-yard field goal to cut the deficit to 13-6.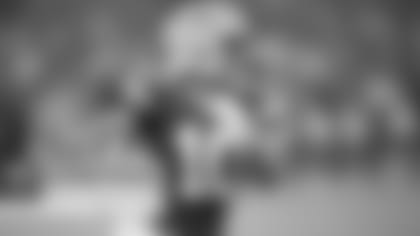 Packers trail Ravens 20-13 heading into fourth
On the second snap of the second half, Boyle and RB Dexter Williams botched a handoff exchange, and Picard (a two-way player for the Ravens) recovered at the Green Bay 6-yard line.
Two plays later, RB Justice Hill powered in for the Baltimore touchdown, stretching the Ravens' lead to 20-6.
Boyle converted on third-and-10 with a 17-yard strike to WR Allen Lazard, but a holding penalty on rookie Elgton Jenkins on the next snap wiped out a 15-yard run by Williams and led to a punt.
After one first down, a holding penalty stalled Baltimore's next drive, and the Packers got moving on a 28-yard run by RB Darrin Hall out near midfield. A 25-yard connection to Lazard picked up another first down at the Baltimore 26. Boyle found Lazard again to make it first-and-goal on the 7, and Shepherd caught a TD toss on the next play. Crosby's PAT got the Packers within 20-13.
Hill began Baltimore's next drive with three straight carries for 22 yards. Then on fourth-and-1, McSorley ran a naked bootleg for 17 yards around left end to the Green Bay 30. The Packers stopped the drive at the 23, though, and the Ravens were lining up for a field goal as the quarter expired.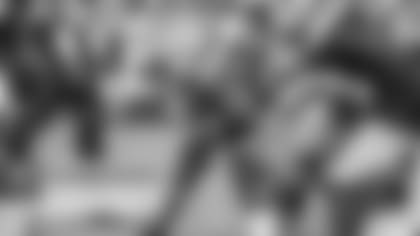 Packers fall to Ravens, 26-13
The Ravens began the fourth quarter with a 41-yard field goal by Tucker to make it 23-13.
Boyle's next drive started with a 9-yard sack by Ravens LB Alvin Jones (twin brother of Packers RB Aaron Jones), and Green Bay punted again.
A 22-yard run by RB De'Lance Turner got the Ravens into Green Bay territory again. A 6-yard completion to WR Jaleel Scott converted on third-and-3, but the Packers stopped it there as LB James Crawford broke up the next third-down pass. Tucker drilled his fourth field goal of the night, this one from 38 yards out, to push Baltimore's lead to 26-13.
The Packers, with Manny Wilkins stepping in at QB, went three-and-out. The Ravens put in former Packers QB Joe Callahan on their next drive.
Callahan promptly went deep for 38 yards to WR Antoine Wesley for a first down at the Green Bay 44, but he was sacked on the next play by LB Reggie Gilbert for an 8-yard loss and the Green Bay defense held.
Multiple penalties preceded a sack of Wilkins, and the Packers punted again. Two fumbled snaps by Callahan nearly ran out the clock.