GREEN BAY – The Packers generated four turnovers and built a big lead before ultimately beating the Texans 28-26 in the preseason opener Thursday night at Lambeau Field.
QBs DeShone Kizer (8-of-13, 102 yards, TD, 111.7 rating) and Tim Boyle (3-5, 40 yards, 2 TDs, 125.0 rating) combined for three touchdown passes and rookie RB Dexter Williams ran 14 times for 62 yards to lead the Packers on offense.
Houston QB Joe Webb, who went the distance with starter DeShaun Watson resting and A.J. McCarron injured, was 25-of-40 for 286 yards with one TD, two interceptions and a 71.5 rating. Webb also led the Texans with 47 yards rushing on six scrambles.
Here's a rundown of all the action: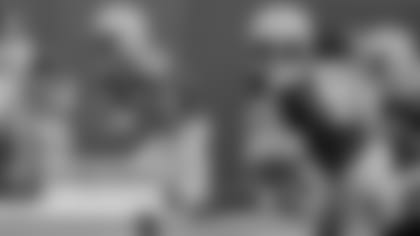 Packers lead Texans 7-0 after one quarter
The Packers, with 26 players on their 90-man roster not dressing for the game, won the toss and took the ball first.
A 16-yard pass from QB DeShone Kizer to WR Jake Kumerow converted the first third down, but a Kizer scramble on the next third down was wiped out by a holding penalty on T Alex Light, leading to a punt. It was the Packers' third penalty in the early stages, with one on the kickoff return and a holding call on T Gerhard de Beer on the first offensive snap.
The Texans got near midfield right away on a 21-yard pass from QB Joe Webb to TE Darren Fells. Houston got another first down when the Packers were flagged for defensive holding on third-and-14. On a combined sack by LB Reggie Gilbert and DL Kingsley Keke, LB Oren Burks left the game with an injury. Webb then scrambled twice for 15 yards and a first down at the Green Bay 39.
Two plays later, Webb tried to go deep over the middle to WR Vyncint Smith and underthrew the pass. Packers rookie CB Ka'dar Hollman made a sliding interception.
Rookie RB Dexter Williams ran three straight times for 13 yards, and Kizer found Kumerow again for another 13 to get the Packers out to their own 34. But the drive stalled there and the Packers punted again.
JK Scott's long boot was muffed by Houston returner Keke Coutee near the goal line, and as the ball bounded into the end zone, Packers WR Equanimeous St. Brown recovered for a Green Bay touchdown.
K Mason Crosby's kickoff went out of bounds, putting Houston on its own 40, and Webb promptly hit TE Jordan Akins for 18 yards to get across midfield. But two plays later, RB Taiwan Jones was stripped on a run up the middle by S Raven Greene, and Packers S Will Redmond snagged the ball in midair for the recover and Green Bay's third takeaway of the opening quarter.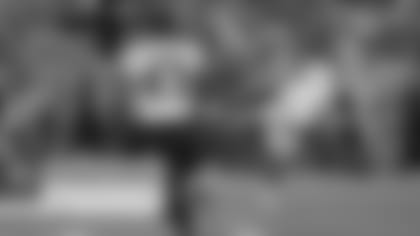 Packers take 14-10 lead into halftime
The Packers went three-and-out to open the second quarter, and after a 21-yard punt return by Coutee, Webb connected on passes of 9, 11 and 8 yards to three different receivers to get the Texans into scoring range. Webb scrambled 13 yards on third-and-9, breaking a tackle attempt by Gilbert, for a first down in the red zone.
After a false start, Webb scrambled again, breaking multiple tackles for a 13-yard gain on third-and-12. On second-and-goal, RB Demarea Crockett plunged in from the 1, and the game was tied at 7.
The Packers responded with a 23-yard completion to TE Robert Tonyan and an 18-yard screen pass to Williams. Kizer converted on third-and-1 with a 2-yard bootleg run to the Houston 20. On third-and 4 from the 14, Kizer found WR Darrius Shepherd for the touchdown, and the Packers were back on top.
Webb converted a pair of third downs with short passes, and the Packers' defense got the stop on the Green Bay 31, bringing on Houston K Ka'imi Fairbairn for a 49-yard field-goal try on the final play of the half. It was good.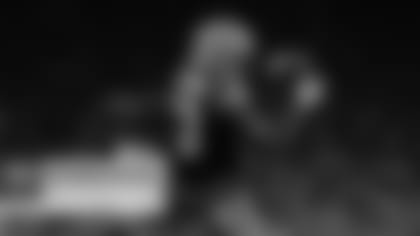 Packers lead 28-10 after three quarters
The Packers started the second half by getting their fourth turnover of the game. After a holding penalty set up second-and-20 for the Texans, CB Chandon Sullivan picked off Webb's pass and returned it to the Houston 3-yard line.
The Packers tried to challenge an incomplete pass to see if there was defensive pass interference on third-and-goal, to no avail. A fourth-and-goal pass from QB Tim Boyle to WR J'Mon Moore was dropped in the end zone, but an illegal contact penalty on the Texans gave the Packers another set of goal-to-go downs.
Moore redeemed himself by hauling in Boyle's third-down pass from the 1 for the score, extending the Packers' lead to 21-10.
A holding penalty on the kickoff returned backed up Houston to its own 8-yard line. Three straight runs by RB Karan Higdon Jr. for 22 total yards got the Texans started, and Webb completed three passes to three different receivers to get to the edge of scoring range.
A sack by Packers LB Randy Ramsey pushed Houston back to the Green Bay 40, and a pass to WR Johnnie Dixon on third-and-long set up fourth-and-3 on the 25. Webb avoided a blitzing S Will Redmond, who came free off the edge, and scrambled to the marker along the sideline. But the measurement indicated he came up just short, confirmed after a failed challenge by the Texans, turning the ball over on downs to the Packers.
Boyle began the next drive with a 12-yard pass to TE Evan Baylis, and then a deep ball for WR Allen Lazard resulted in a defensive pass interference call worth 49 yards into Houston territory. Boyle then went deep to Lazard for a 27-yard touchdown, and the Packers led, 28-10.
A scrambling Webb converted on third-and-9 with a 44-yard heave to WR Tyron Johnson to the Green Bay 30.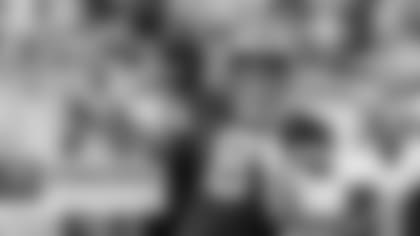 Packers hang on to win preseason opener, 28-26
A 15-yard pass from Webb to TE Jester Weah made it first-and-goal on the 7. Two plays later, TE Jerell Adams hauled in a 6-yard TD pass, but the PAT was wide right. The Texans were within 28-16 with 13:07 left.
Packers WR Teo Redding fumbled the ensuing kickoff and the Texans recovered at the Green Bay 28. Houston went nowhere, though, and had to settle for a 45-yard field goal to make it 28-19.
Williams carried five straight times for 34 yards before QB Manny Wilkins converted on third-and-2 with a 7-yard keeper to make it first down on the Houston 34. A holding penalty halted the drive, though, and Scott punted Houston back to its own 11-yard line.
A wild, fourth-down scramble to the marker by Webb near midfield was wiped out by a blind-side block penalty, and the Texans elected to punt on the replayed fourth down.
Houston got the ball back one last time and drove across midfield before a deep ball to the end zone drew a pass interference penalty on Packers CB Nydair Rouse, putting the ball on the 1-yard line. RB Josh Ferguson ran it into the end zone with 29 seconds left.
Packers LB Brady Sheldon recovered the onside kick.