GREEN BAY – Quarterback Jordan Love turned in a fairly solid performance in his NFL debut, but the Packers fell to the Texans in their preseason opener.
Love, who played the first half, was 12-of-17 for 122 yards and a touchdown (110.4 rating), on a screen pass to rookie RB Kylin Hill. That gave Green Bay a 7-3 lead, but the offense didn't do much after that. Love was strip-sacked late in the first half, but the turnover didn't prove costly as the Packers got the ball right back with a takeaway of their own on an interception by CB Kabion Ento.
The Packers struggled to run the ball all night as they were outgained on the ground . WR Devin Funchess caught six passes for 70 yards, while WR Malik Taylor added five grabs for 50 yards. TE Jace Sternberger's 34-yard reception was Love's biggest play of the night, leading to the touchdown.
Defensively, the Packers didn't give up many big plays, but they lost the field-position battle most of the game. A 5-yard TD run by Scottie Phillips (13 carries, 66 yards) was followed by three field goals, giving K Ka'imi Fairbairn four in all on the night. A 25-yard TD run by RB Darius Jackson stretched Houston's lead to 26-7 midway through the fourth quarter.
QB Kurt Benkert played the second half for the Packers and turned the ball over twice, losing a fumble on a botched handoff and throwing an interception late in the fourth quarter. He finished 8-of-12 for 88 yards (53.5 rating).
Here's a recap of all the action: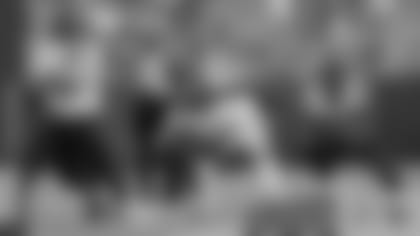 Texans lead Packers 3-0 after the first quarter
The Packers won the opening coin toss and chose to receive. With Aaron Rodgers and 29 other veterans sitting out, second-year quarterback Jordan Love started the game and completed his first pass to receiver Malik Taylor on a 4-yard receiver screen.
Love was unable to connect with Amari Rodgers on a third-and-5 slant and the Packers punted after going three-and-out.
Veteran Tyrod Taylor completed his first four passes for 40 to power the Texans' first series. With Houston driving at the Green Bay 19, Green Bay defensive tackle Tyler Lancaster held his ground on third-and-2 and linebacker Oren Burks dropped David Johnson for a 1-yard loss.
Kai Fairbairn was good on a 37-yard field goal to put the Texans ahead 3-0 with 7 minutes, 44 seconds left in the first quarter.
After Green Bay went three-and-out again, Texans returner Desmond King brought back Ryan Winslow's 53-yard punt to the Packers' 38.
Despite being backed up, Green Bay's defense didn't allow much the Texans much room. Burks sacked Davis Miles for a 5-yard loss on second-and-7 to push Houston out of field-goal range.
Love closed the first quarter with back-to-back third-down conversions, hitting tight end Jace Sternberger down the seam for 34 yards on third-and-9 and then Taylor for 10 yards on third-and-4. His final pass of the opening 15 minutes was a 15-yard pass to Devin Funchess.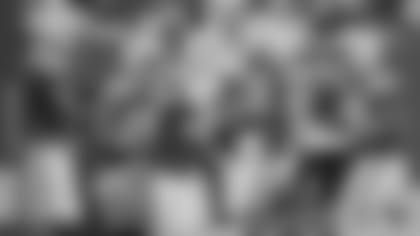 Packers trail Texans 13-7 at halftime
Love kept it rolling at the start of the second quarter, completing his sixth straight pass on a flare to Kylin Hill, who ran in for the 22-yard touchdown to give the Packers a 7-3 lead.
The Texans went three-and-out on their next series, allowing the Packers' offense took over at its own 34 with 12:34 remaining in the half.
Green Bay went for it on fourth-and-2 after Love connected with Devin Funchess for five yards. However, his next throw to Funchess fell incomplete and the Texans took over at the GB 42.
Houston retook the lead, 10-7, after Scottie Phillips ran in a 5-yard touchdown with 9:08 left in the half. Love hit Funchess for 16 yards on a post on first down on the ensuing possession, but the drive stalled at the GB 41 and JK Scott would be sent on for the punt.
Texans quarterback Davis Mills converted two third-and-long passes to drive back into Green Bay territory, finding Keke Coutee for 17 yards on third-and-10 and Chris Conley for 15 on third-and-13.
The Packers stopped Houston at the GB 14 but a roughing the passer call on Burks gave the Texans first-and-goal at the 7. Pass deflections by Josh Jackson and Vernon Scott forced Houston to settle for a Fairbairn 25-yard field goal to extend the lead to 13-7.
A strip sack of Love on first down gave the Texans the ball back at the Green Bay 17, but second-year cornerback Kabion Ento then picked off Mills on Houston's first play. Love's night was over after the first half. He completed 12-of-17 passes for 122 yards and one touchdown in his preseason debut.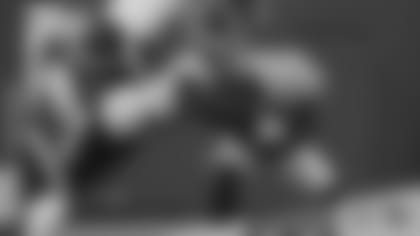 Texans lead Packers 16-7 after three
Kurt Benkert took over for Love in the third quarter and he promptly completed three straight passes for 51 yards. However, the Packers' drive would end at the Houston 43 after a fumbled exchange.
The Texans extended their lead to 16-7 after Fairbairn made a 41-yard field goal with 6:07 left in the third quarter.
Benkert made an impressive throw to Reggie Begelton for 14 yards to move back into Houston territory, but the drive stalled at the Texans' 40 after Benkert lost four yards following a high snap.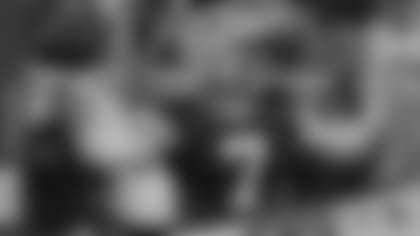 Packers fall to Texans 26-7
Fairbairn made a 42-yard field goal two minutes into the fourth quarter to extend the Texans lead to 19-7.
Benkert completed a 7-yard pass to third-round pick Amari Rodgers, but the Packers went three-and-out after Patrick Taylor lost a yard on third-and-1.
The Texans scored again, extending their lead to 26-7 with 6:06 left in regulation, when Darius Jackson bounced outside for a 25-yard touchdown.
Second-year running back Dexter Williams entered the game midway through the fourth quarter and picked up a team-high 32 yards on his four carries.
Former Packers returner Tremon Smith picked off Benkert at the Houston 21. Benkert finished 8-of-12 for 88 yards and the INT.