GREEN BAY – Prevailing wisdom says the best offensive lines in the NFL are those that play together week-in and week-out.
In 2020, the Packers have turned that rule on its head.
Trying to keep up with Green Bay's combinations on the offensive line has been a little like three-card monte. While featuring five starting offensive lines through 12 games isn't too extreme in the grand scheme of things, the Packers also have relied on nine different personnel groupings to finish games this season.
A series of injuries, dating all the way back to training camp, have tested the upper-bound limits of the O-line's versatility with only one starter (second-year veteran Elgton Jenkins) having not missed any playing time due to injury this season.
And yet, despite all the adversity the O-line has faced, MVP candidate Aaron Rodgers remains on pace to be sacked the fewest number of times (17) of his 13 years as a starting quarterback.
Rodgers' next fewest sacks taken in a 16-game season? Twenty-eight, which came during a 2014 campaign in which the Packers' starting five offensive linemen played together in 17 of a possible 18 games (including playoffs).
"The unsung heroes of the squad (are) those seven linemen, eight linemen who've played a lot for us, make all of our jobs easier," said Rodgers on Wednesday.
Jenkins, the team's starting left guard, has been a solid ace up Green Bay's sleeve this season with his ability to play all five positions on the offensive line. That versatility was showcased during a history-making performance this past Sunday against Philadelphia.
Starting in place of injured center Corey Linsley, Jenkins became the first player since the NFL-AFL merger in 1970 to start at guard, tackle and center in the same season, according to the Elias Sports Bureau.
Prior to Sunday, Rodgers hadn't started a game with anyone other than Linsley or JC Tretter at center in seven years but Jenkins looked natural…just like he was in a spot start at right tackle in the opener against Minnesota and in a second-half relief appearance at left tackle in San Francisco.
"Because he's Elgton Jenkins. Honestly," said starting guard Lucas Patrick. "That kid's special to do that. I've never been around a player, high school, college or this level, to do that. What he can do athletically, what he can do mentally, what he can do physically, it's impressive.
"He just doesn't say no. He's a competitor. I think he appreciates those challenges and I think it brings out this competitor in him."
Anytime an injury has occurred on the line – and there's been more than a few this season – the first question is often where Jenkins is going to shift. But that's only the first domino to fall.
Veteran Billy Turner hasn't played center yet during his time in Green Bay but otherwise has seen meaningful snaps at three positions. While listed on the depth chart as the team's starting right tackle, Turner also has started three games at left tackle and one at right guard this season.
Turner's return to right guard last week – the position where he started all 18 games a year ago – was one of the most surprising of the 2020 campaign because most expected reliable rookie Jon Runyan to start at left guard in place of Jenkins versus the Eagles.
However, the coaching staff felt Turner's experience against All-Pro defensive tackle Fletcher Cox was valuable enough to slide Patrick over to left guard and give veteran reserve Rick Wagner his fifth start of the year at right tackle.
The plan worked. Rodgers was named the NFC Offensive Player of the Week after throwing for 295 yards and three touchdowns, while running back Aaron Jones rushed for 130 yards, including a career-long 77-yard TD, to earn FedEx Ground Player of the Week honors.
"Our offensive line, they do a great job no matter who's in the lineup," Jones said. "They come out amped and their communication is on point. That's how I knew the pressure was coming on that long run. I heard Billy communicating. It starts up front for us and those guys do a great job."
A lot of it comes down to communication. While David Bakhtiari and Linsley are stalwarts at left tackle and center, respectively, the rest of the line has done a good job of relaying information to one another about the nuances of their position.
It's helped keep the line moving despite Bakhtiari (three games), Turner (two games) and Linsley (on injured reserve and out at least three games) all missing time, and presumptive starting right guard Lane Taylor being sidelined for the year after tearing his anterior cruciate ligament in the season opener.
"I've never really seen an O-line move like this," said Patrick, whose 739 offensive snaps this season are third only to Jenkins (796) and Rodgers (779).
"We've got Dave playing left tackle and Corey really playing center and it feels like the rest of us can just be plug-and-play. It adds versatility to our O-line and adds a little extra edge that we feel like no matter what we're doing, we're being put in the best position that we can because we can play different positions."
Packers' 2020 snap leaders on the offensive line
796 – Elgton Jenkins (10 starts at LG, 1 at C, 1 at RT)
739 – Lucas Patrick (10 starts at RG, 2 at LG)
643 – Billy Turner (6 starts at RT, 3 at LT, 1 at RG)
625 – Corey Linsley (11 starts at C)
566 – David Bakhtiari (9 starts at LT)
394 – Rick Wagner (5 starts at RT)
63 – Lane Taylor (1 start at RG)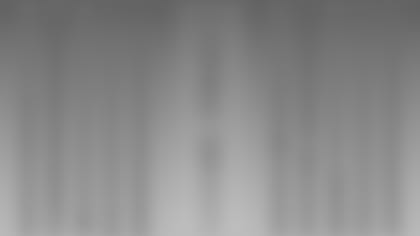 *Image above does not include kneel-down snaps