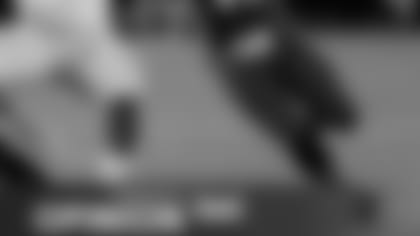 Louisville S Calvin Pryor
Vic, it's in the best interest of the league to gather as much information on a QB prospect as possible, so with the rising number of QBs opting not to throw at the combine, one would expect the NFL to mandate throwing drills for QBs who want to participate in the combine. It boosts ratings and grants teams a more refined view of the player in a controlled setting. Do you think such a change would result in QBs opting out of the combine altogether in favor of their pro day?
You can't mandate something like that, only create a circumstance that favors it. I'd hate to see the league have to pay these guys to get them to perform, but maybe that's the answer. If the league really wants to make this a big-revenue, major offseason event, that's how you do it. You sell tickets, pay the prospects and market the combine as a must-see spectator event. As long as it stays the way it is, this is as big as it gets. You can't count on true-confessions stories every year to drive interest. At some point, a sporting event needs fans in the seats watching it for it to be the best it can be.
Vic, if Justin Tuck is truly a free agent, should Green Bay try to go after him to complement Matthews?
Vic, what do you think the chances are of the Packers picking up Dennis Pitta in free agency? I think he is a solid tight end that would eventually fit well with Rodgers.
Dallas is in a huge salary cap mess and it looks like DeMarcus Ware is a cap casualty. Would you kick the tires on him for a pass-rush specialist like Kevin Greene was late in his career?
Trade the farm and get Clowney?
Alberto from Milwaukee, WI
If Orakpo, Talib and Hardy don't get re-signed, do you think the Packers will attempt to sign any of them during the offseason?
Vic, I'm gonna jump on the free agent question bandwagon. Reports are out that Seattle will not re-sign Red Bryant. Our run defense is pretty awful and that is his niche. Is he a possible solution?
Is Aaron Donald a good fit in the 3-4 scheme? If so, your thoughts on him being available to the Packers when they pick?
Donald fits best in a 4-3 scheme as a three-technique, penetrate-and-disrupt defensive tackle. It would be a terrible waste of talent to make Donald hold the point. I suspect he will not participate at his pro day, opting to stand on his combine numbers, which means Donald has just completed one of the best postseasons in draft history. I have never seen a 1-2, Senior Bowl-combine punch the equal of the one Donald executed over the last month. His 40 time on Monday, relative to the position Donald plays, is better than Jadeveon Clowney's 40 time. Donald did it on the field during the season, becoming the first person in history to win the Outland, Lombardi, Bednarik and Nagurski awards in the same season. He then went to the Senior Bowl and put on the most dominant performance I have ever seen at that event, and then Donald went to the combine and posted eye-popping numbers; his 10-yard split was jaw-dropping. On top of all of that, he has the motor of a race car. He has it all except size, and it's the worst prejudice of all in football. What will it cost him?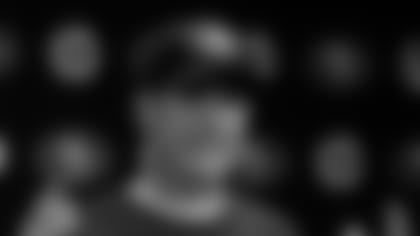 49ers coach Jim Harbaugh
Kendall from Columbus, OH
Vic, I have trouble figuring out how stories like the Harbaugh one always get out if teams don't want this info known. How does it get out?
Michael from Kansas City, MO
Regarding the McCarthy video questions, my thought was that coach was smart and quick with his responses. He even looked a little put out with one question. I can't recall which one it was. Sure didn't look staged to me. Good work.
If it was staged, do you really think I would've gotten caught without my makeup?
Vic, I agree the Bucs' new helmet is atrocious, but surely it's better than the half-finished mess the Jags wear each Sunday?
Hey, they're not done painting them, yet, OK? Give them a chance.
I was watching some combine on the NFL channel as the DL guys were doing their 40s and drills. Nix looked pretty darned good. I think you were right about him being the class of the nose tackle prospects this year. How did he look in person?
He looked slim and trim and jokingly referred to his new look vs. his rounder appearance of last season. His was the most fun interview of the combine. Louis Nix III – I love that third stuff – is a riot. He's one of those guys that enjoy media interviews. He has fun with the media questions. He disarms the questions instead of challenging them. This is a bright man. He gets it. He's a pro and I hope the Packers draft him.
Calvin Pryor measured in at 5-11 at the combine. Before, we all assumed he was 6-2. Is this a major concern?
Tony Pauline says it's not a major concern because Earl Thomas is 5-10. That makes sense, but my pre-combine book listed Pryor at 6-2 and if I'm a GM interested in Pryor and I believe he's 6-2 and then he shrinks three inches in front of my eyes at the combine, I'm disillusioned. All of a sudden, the big safety I liked isn't so big. It's not that 5-11 is small for a safety, it's just not Kam Chancellor-like (6-3, 232), if that's the model you wanted, which is how Pryor represented himself at the combine. This would bother me. I would ask myself, "What else don't I know about Pryor?"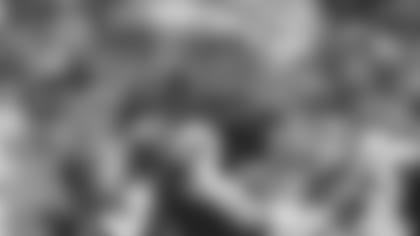 Dan Marino
Martin from Oconomowoc, WI
Vic, I am just curious why you and Pauline think Nix would be the greatest value. Isn't it a concern that he didn't perform as well his senior year?
Dan Marino didn't perform well his senior year. The draft isn't about what a player did, it's about what a player will do. It's a crystal ball business.
Vic, I read recently that Cleveland tried to trade for Jim Harbaugh. Is trading coaches even a thing? How would that work?
Jon Gruden was traded by the Raiders to the Bucs for two ones, two twos and $8 million.
Randall from Zarczyce Duze, Poland
Vic, not long ago, I cared almost nothing about the draft. Now, I think it's fascinating. That's almost entirely due to your column.
I'm delighted. I think the draft is the essence of professional football because what we see in the fall begins with the process that's playing out right now. The draft protects pro football. It's the great equalizer, much more so than the salary cap. When you follow the draft process, you learn about all levels of football. You plant the seeds of interest and knowledge in the pro game.
I've been following the combine closely and hearing about the Packers taking a QB in the draft and that they met with Zach Mettenberger. How about Logan Thomas, who Mike Mayock mentioned a few times. Fast, big arm, in need of coaching. Connor Shaw isn't bad, either. Who do you like?
I like Shaw. I think he's the perfect backup quarterback. He's tough, mobile, smart, competitive, team-oriented, dedicated and he won't cost you much. I think he's also one of those guys who could surprise scouts with his reach in the pro game. He's not a typical Steve Spurrier, bubble-screen quarterback. I think Shaw has some pro game in him.
Vic, with all due respect, I somewhat disagree with your take on drafting players. I would argue that no matter what, a team should build themselves and not worry about the possibility of another team drafting a talented player. Draft to suit your weak areas and worry about playing against someone when the time comes, instead of picking a player you don't need at the time.
So, the Vikings did the right thing in 2005 when they passed on Aaron Rodgers at pick 18 and drafted Erasmus James, right? I mean, they had Brad Johnson and Daunte Culpepper, so they didn't need Rodgers, right? They needed a defensive end. I mean, it's not like the Vikings would have to play against Rodgers twice a year (three times in 2012) for 10-15 years. Another Rodgers would come along when they needed him. Let somebody else have him. James was the guy the Vikings needed.
Vic, could the powers that be make the combine an all-or-nothing event? By that I mean if the players want to attend the combine, they must be full participants.
Remember, the most important thing that happens at the combine are the medical examinations. That's why the whole thing started in the first place. Teams wanted a central place where they could perform medical exams on players. Once they got them there, somebody decided they might as well ask them to run a 40. That's how it all started. Now, it's reached the point of bordering on becoming a major event. Anything the NFL touches seems to become a major event. So where does it go from here? Does it remain a for-scouts'-eyes-only event? Or does the NFL marketing machinery seize control of the combine, stir in a little entertainment to add value to it, move it from city to city as though it were a Super Bowl, and turn it into an offseason bonanza? Isn't that the whole idea of professional football? The founding fathers would say, "Do it."