No matter what the category, the Packers are usually all but a cinch to have the best and deepest treasure trove of stories of any franchise in the National Football League. Draft stories are no exception and it's hard to imagine many other teams having a better high five of inspirational picks.
To be eligible here, a player had to be selected 200th or later in an NFL Draft since the first in 1936. While several rookie free agents also have offered interesting backstories, only draft picks were considered. The rankings were based on the quality of a player's career and weighted toward those who were drafted in later rounds and with later picks.
The 200 cutoff left out only one player who would seem to belong on the list, but didn't qualify: halfback Elijah Pitts of tiny Philander Smith College in Little Rock, Ark. Drafted in the 13th round in 1961, Pitts was a true sleeper in the days when players were chosen that other NFL teams sitting in the hotel ballrooms where the selections were made never even heard of. Pitts was one of them, but he was only the 180th choice in that year's draft.
Another highly inspirational story was Ball State halfback Tim Brown, who was a 27th-round selection and the 313th overall choice in 1959. But Brown played in just one game for the Packers and was cut by first-year coach Vince Lombardi. At 198 pounds, Brown didn't fit Lombardi's preference for big halfbacks and then fumbled on back-to-back plays in practice following the opener against the Bears and was a goner. Lombardi cut him on Wednesday and told Brown on the way out the door that he was a "chronic fumbler." The next year, Philadelphia signed Brown, who died in early April at age 82, and he finished his career there as the Eagles' second all-time rusher behind Pro Football Hall of Famer Steve Van Buren.
It wasn't until the eighth draft in 1943, when it was expanded from 20 to 30 rounds, that as many as 200 players were picked. Since the draft was reduced to seven rounds in 1993, only seventh-rounders, except in limited cases, qualified.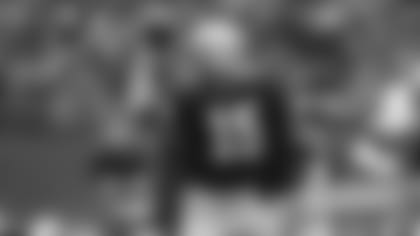 1.Bart Starr (1956, 17th round, 200th choice) – As a sophomore in college, Starr led Alabama to the SEC championship and Red Drew, his coach, called him the best passer in Alabama history. After injuring his back and seeing limited playing time as a junior, Starr was a poor fit when J.B. "Ears" Whitworth replaced Drew, who was fired, and installed a system where the quarterback needed to be as much of a runner as a passer. As a result, Starr wasn't high on anybody's list at a time when some teams were still drafting out of Street & Smith's College Football Yearbook. Fortunately for the Packers, they were given some insight into Starr that no other teams had. Johnny Dee, the basketball coach at Alabama, had been a classmate of Packers scout Jack Vainisi at Notre Dame. Better yet, Dee was more than a basketball coach. He also had played some quarterback at Notre Dame and doubled as an assistant football coach at Alabama when Starr was a sophomore and had his best season. As a 17th round choice, Starr was the 200th pick. Forty-four years later, Tom Brady was the 199th choice as a sixth-rounder. Starr won five NFL championships as the Packers' starting quarterback; Brady broke his record in Super Bowl LIII with his sixth.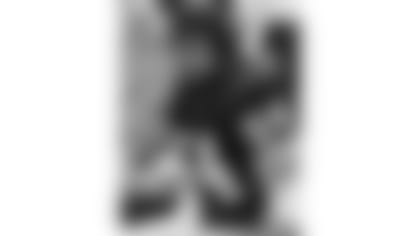 2. Larry McCarren (1973, 12th round, 308th choice) – Although McCarren was a two-time co-captain, co-MVP as a senior and also an All-Big Ten selection at the University of Illinois, he had to wait while 307 other players were drafted ahead of him because he lacked the necessary size-speed measurables. But, fortuitously, on Sept. 23, 1972, Lloyd Eaton, then the Packers' director of player personnel, was sitting in Memorial Stadium in Champaign, Ill., mostly scouting players on No. 1-ranked Southern Cal as it was crushing the Illini, 55-20, when McCarren caught his eye. "I was the one who said No. 54 (McCarren) was a helluva scrapper who wouldn't quit," Eaton said years ago. "I saw him play USC one afternoon and USC was beating Illinois about 60-odd to 20-something. It was the tail end of the fourth quarter and (McCarren) was still working his butt off 90 miles an hour." McCarren was still working his butt off in Green Bay 12 years later when he finished his career owning a 162-consecutive-game streak.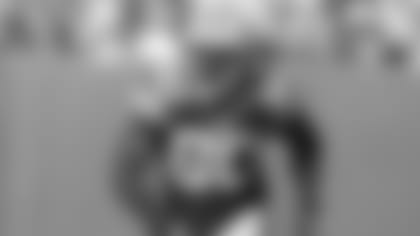 3.Donald Driver (1999, 7th round, 213th Choice) – While pundits seemed to think wide receiver was an essential need for the Packers – it was doubtful Robert Brooks would play again, Bill Schroeder was starting and Corey Bradford was No. 3 – Ron Wolf scoffed at the notion. He also waited until the sixth round to select a wide receiver, Dee Miller of Big Ten colossus Ohio State. Seventeen picks later, he took Driver of tiny Alcorn State, located in Lorman, Miss., as a fallback choice. One NFC scout had told Bob McGinn of the Milwaukee Journal Sentinel, "We don't have any good grades on that guy. We rejected that guy." In 14 seasons with the Packers, Driver set club records for most career receptions and most career receiving yards.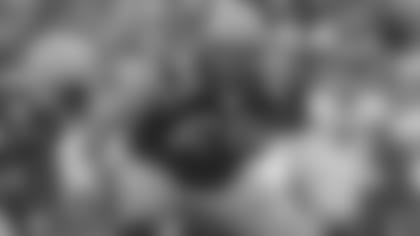 4.Mark Tauscher (2000, 7th round, 224th choice) – Tauscher never started a game at Wisconsin until after he graduated – but with a year of eligibility remaining – and was overshadowed by fellow tackle Chris McIntosh, who was taken 22nd overall by Seattle. Even back in high school at Auburndale in central Wisconsin, Tauscher left his mark more as a basketball player on a state tournament team than a football player. One scout told McGinn, "I've heard other scouts rave about him. I don't see it. I think he's just kind of a plodder that took advantage of a situation." Tauscher started as a rookie and in 132 games in all – 119 more than McIntosh – over an 11-year career.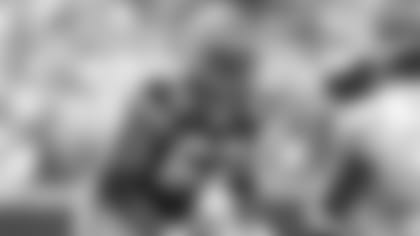 5.Marco Rivera (1996, 6th round, 208th choice) – With the 27th overall pick in the 1996 draft, the Packers selected tackle John Michels of Southern Cal. One hundred and 81 choices later, they grabbed Rivera, a guard from Penn State. While the Packers saw oodles of potential in Michels, even offensive line coach Tom Lovat questioned how much better Rivera could get at that point. He was viewed more as an over-achiever out of an outstanding program. As it turned out, Rivera had more upside than anyone thought. He didn't start for two years, but then became a fixture at guard for seven. His draft-day attitude offered better insight into the player he'd become – a consummate battler no matter the challenge – than his measurables. "I can't wait to practice against Reggie White," Rivera told the Green Bay Press-Gazette on draft day. "It's going to be fun."