Ray Nitschke notwithstanding, the Green Bay Packers have been much stronger at outside linebacker than middle or inside linebacker since the 4-3 defense became popular in the 1950s.
Dave Robinson is in the Pro Football Hall of Fame. Bill Forester was a four-time Pro Bowl selection. Dan Currie was a three-time first-team all-pro. Lee Roy Caffey, also from the Vince Lombardi era, started on three straight NFL championship teams and also was named to a Pro Bowl over Robinson in 1965.
Bob Forte was a versatile athlete and someone his teammates looked up to in the early 1950s, while Roger Zatkoff made the Pro Bowl three straight years in the mid-1950s.
Even during the post-Lombardi drought, the Packers were blessed with several gifted outside linebackers from Fred Carr to John Anderson and Mike Douglass to Tim Harris. In the Ron Wolf era, Brian Williams, Wayne Simmons and Bryce Paup had relatively brief, but productive careers.
Then there was Pro Football Hall of Famer Ted Hendricks, who might have had the greatest season ever by any Packers defender in 1974, his only season with the team. Still on the roster is Clay Matthews, who would certainly rank among the top five except active players weren't considered.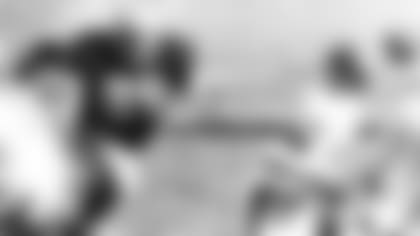 1.  Dave Robinson (1963-72) – How good was Robinson? "Comparing him to Lawrence Taylor is a pretty accurate way of explaining how good Dave was," said Raymond Berry, a Pro Football Hall of Fame receiver who faced Robinson as a player and later a Super Bowl finalist as a head coach in New England when Taylor was playing. "Those two guys were as good as it gets." Robinson was 6-3, 245, a special athlete and one of the most intuitive defenders ever to play for the Packers. While he was as stout as they come against the run, Robinson's forte was shutting down tight ends, mostly by jamming them at the line and throwing off their timing on their pass routes. In a combined 14 games once Robinson settled in at left linebacker, John Mackey and Mike Ditka, two of the greatest tight ends in the history of the NFL, typically lined up opposite him and combined for an average of 2.3 catches and 21 yards per game.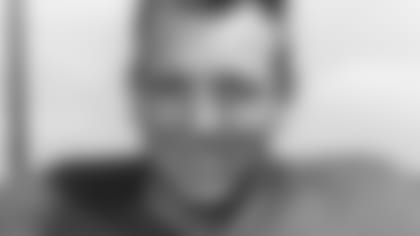 2.  Bill Forester (1953-63) – Forester retired after playing on Lombardi's first two championship teams. Thus, he sometimes gets overlooked in discussions about the best of the Packers' best. But Forester was not only a three-time first-team Associated Press all-pro and a four-time Pro Bowl choice under Lombardi, he also was his defensive captain for five seasons. In 1962, Forester sacked Johnny Unitas four times in one half of a game.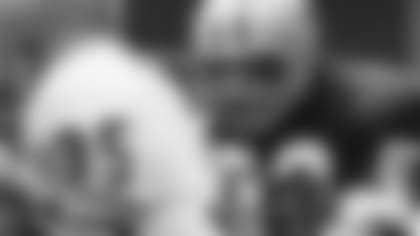 3.  Fred Carr (1968-77) –He was one of the best athletes ever to play for the Packers at any position. He was 6-5, 238 and played basketball at Texas Western (now Texas-El Paso) the year after it won the national championship. When he drafted him, Lombardi claimed Carr could run a 4.7 40-yard dash in full gear. In 10 years with the Packers, Carr was a three-time Pro Bowl choice when it truly meant something and only two things prevented him from accomplishing even more. He played on mostly bad teams and he tended to blow assignments and freelance. His problem: He was no student of the game.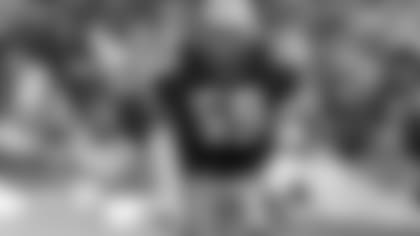 4.  John Anderson (1978-89) – He was a model of consistency and a better athlete than some gave him credit for being. To punctuate that point, he was the University of Michigan's punter before the Packers drafted him in the first round. It's not a reach to say Anderson was cut in the same mold as Pittsburgh's Jack Ham, a contemporary and Pro Football Hall of Famer. But Ham played on four Super Bowl champions. Anderson played on one playoff team in 12 seasons. What's more, Anderson had the misfortune of breaking the same arm three times in his first three seasons and missing 18 games.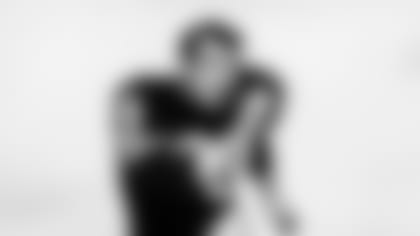 5.  Dan Currie (1958-64) – The third overall choice in the 1958 draft, he played extensively and well as a rookie. Although the Packers finished 1-10-1 that year, Lombardi declared him one of three untouchables on his roster after studying the game films before his first season as coach. From 1961-63, under Lombardi, Currie started on two NFL championship teams and made first-team all-pro three straight years. Selected in the same draft as Ray Nitschke, Currie was clearly the better player of the two at that stage of their careers. Then on Nov. 11, 1962, as the Packers were crushing the Philadelphia Eagles, 49-0, as payback for their loss in the 1960 NFL title game, receiver Tommy McDonald blindsided Currie – a legal block at the time – and buckled his left knee. Currie was never the same and was traded to the Los Angeles Rams before the 1965 season.