Let's call this group, the "True Grit" high five of the gory years.
Almost a month ago, a list of the best of the gory years' grunts posted on packers.com was limited to offensive and defensive linemen. It was a salute to the toughest, most durable and undervalued linemen of the 24-year period from 1968 to 1991, when the Packers finished with a winning record only five times, made the playoffs twice and won one playoff game.
Players eligible for the true grit list include receivers, linebackers, and offensive and defensive backs, who also exemplified toughness and durability, but have not been inducted into the Packers Hall of Fame and never made the Pro Bowl or an all-pro team. In other words, it's the same criteria as the "grunt list."
They were mostly hard-working, hard-nosed, complementary players who probably would have found their niche on perennial playoff contenders, as well, but were saddled playing for bad teams. However, lack of effort was rarely the issue on those teams. Heck, the Packers even had two quarterbacks who were overly blessed with intangibles as starters when they enjoyed two of their five winning seasons over what was nearly a quarter-century of misery. Scott Hunter and David Whitehurst might have had their limitations, but they were gritty leaders of men.
1. Ed West, TE, 1984-94 – Toolbox was his nickname. That tells you just about all you need to know about West's contributions over 11 seasons. "That's what he is," said former tight ends coach Andy Reid. "He just takes everything he has and uses it." West entered the league as an undrafted free agent in the days of a 12-round draft, barely stood 6-foot-1 and possessed no better than average speed, but he was a survivor. On the field, he was as tenacious a blocker as any tight end in the league and thrived on contact after the catch. In the locker room, he was the ultimate team player and a leader by example. "He used every trick and tool he could to get the job done," said former Packers pro scout Jesse Kaye. "He was more technique and effort (as a blocker), but his production could be called dominant. He became a better receiver as time went on. His hands were good. He wasn't fast. He'd just try to run you over. His whole game was that way. Effort and finding a way to get it done. And he was a great guy. Everybody loved him." Despite chronic knee problems late in his career, West missed only five of 172 games and grew on Mike Holmgren, Reid, Brett Favre and others to the point he was part of the Packers' turnaround for three years.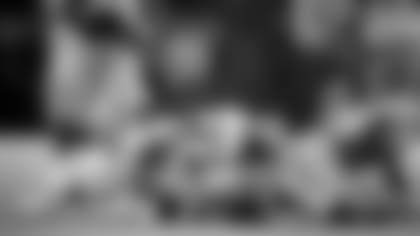 2. MacArthur Lane, HB, 1972-74 – Lane was such a devastating blocker and intimidating presence even in his own locker room, his skills were sometimes overlooked. In 1972, when the Packers won their only NFC Central Division title in 27 years, he rushed for 821 yards and averaged 4.6 per carry – almost a yard better than teammate John Brockington – and led the Packers in receptions with 26. But, no doubt, his blocking was his forte. He was like a guard playing in the backfield. "Go back and look at the films," said Brockington. "He was awesome. He was unbelievable the way he blocked." Although Lane played only three of his 11 NFL seasons in Green Bay, it was no coincidence that the best Packers' team of the gory years was his first as a member. "He was the catalyst," said cornerback Willie Buchanon. "He brought an attitude. His work ethic, team leadership, everything about MacArthur Lane took us to the playoffs. He was that important in '72."
3. Barty Smith, FB, 1974-80 – Drafted No. 1 in 1974, Smith tore up his knee in the old Coaches All-American Game in Lubbock, Texas, before his rookie year, underwent surgery and never fully recovered. But he epitomized toughness, although he spent only two years as a fulltime starter. In all, Smith underwent four knee operations at a time when one could be career-ending. "It was kind of barbaric how they did it back then with the huge incisions," Smith once said. "You have to remember back then, when they did surgery, if there was any cartilage damage, they just yanked it out. There wasn't any of that trimming it up and leaving the buffer in your knee joint. They just yanked it out and you ended up with bone on bone." As a result, in seven years, Smith regularly had fluid drained from his knee and sometimes needed shots of Novocain not only before a game, but again at halftime to finish. "My last two years," Smith said, "I was having my knee drained at least once a week, maybe twice a week. Sometimes, maybe even more. It was probably triple figures." While Smith lost speed, he never lost his power. He could steamroll defenders in short yardage and blow people up as a blocker. "Guys used to go to the special-teams meeting just to watch Barty play the up-back on the field-goal and extra-point team, and he'd literally knock the snot out of guys trying to rush off the edge," said former center Larry McCarren. "People would go in there just to watch it."
4. Brian Noble, ILB, 1985-93 – At 6-3 and 250 pounds, he was an old-school thumper at inside linebacker. He was physical, instinctive and at his best filling holes between the tackles. But he had some range, too. "He moved pretty well for a big guy, especially in short areas," said Kaye. In his first seven seasons, Noble missed only two games to injury before back and knee issues derailed his career. Maybe the worthiest Packers Hall of Fame candidate on this list, Noble made the All-Madden team in 1990. Former Bears coach and tough-guy tight end Mike Ditka probably paid Noble his highest compliment back in 1988. "I think he plays the inside linebacker position as well as anybody," Ditka said. "Yeah, there are probably guys who move a little better. But when you look at the overall picture of a football player, you have to look at how guys approach a game. Are their hearts in it? He lines up and plays like the old guys played. I doubt that Ray Nitschke played with any more enthusiasm than Brian Noble does."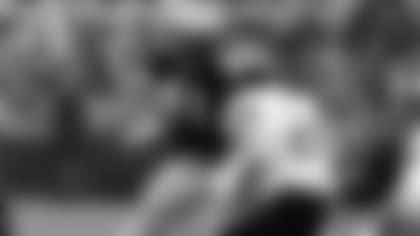 5. Steve Luke, S, 1975-80 – Bart Starr regretted not drafting explosive kick returner-receiver Rick Upchurch instead and some of his staff members were always looking for someone faster and better in coverage to take his place, but Luke and fellow safety Johnnie Gray were known as "The Hit Brothers" during the five years they started together. Gray, a member of the Packers Hall of Fame, was a surer tackler; Luke, who lettered as a center his first season at Ohio State before moving to defensive back, was more of an enforcer. "I can show you on film where he takes guards and embarrasses guards," said Dick LeBeau, one of his former defensive backs coaches. "That's not supposed to happen. But he can take on 250-pound people and hold his own." Luke also was a leader and just disagreeable enough to give the defense an edginess that it lost to some degree after he was traded. That was partly why he got the nod over inside linebacker Randy Scott and another hard-hitting former safety Ken Stills.