What are your thoughts on the Packers going out to get Charles Tillman?
I think we know which free-agent cornerback the Packers prefer, Sam Shields.
Vic, what is the worst venue you have ever seen for a pro football game? For me, nothing will ever be worse than old Forbes Field in Pittsburgh.
You're going back a long way. It's where I saw my first pro football game, but it was truly a baseball-only ballpark and stopped hosting pro football in the mid-1960s. It was bad, but Metropolitan Stadium is, by far, the worst stadium in which I have ever witnessed a pro football game. I'll be interested to see what the Minneapolis market's reaction will be to a state-of-the-art football stadium. In my mind, they've only had one for a few years of the Vikings' existence.
Vic, I was thinking back on last season. I can't imagine seeing another like it. What a treat.
Memories make us rich](http://www.packers.com/media-center/videos/Rodgers-to-Cobb-Listen-to-the-radio-call/da5bdb5f-b314-4ccd-b218-e25094248fdb?icampaign=askvic140311).**
Harold from Chippewa Falls, WI
Monday's 51-degree weather might just as well be 91 degrees, as far as I'm concerned. I made it to the other side.
Shields is back, thank goodness. I think this signing was more important than any other free agent on the market.
Are the Packers going to sign J.J. Stokes?
Stokes remains the all-time, over-the-top, "Ask Vic," gotta-have-him free agent. Jairus Byrd, Steven Jackson and Cullen Jenkins combined couldn't top Stokes. I'll never forget his first practice after signing a contract. The air was thick with excitement as he caught a pass and sprinted downfield. There was stunned silence. He played five games and was cut.
Patrick from New York, NY
I believe the answer to your cap question is that the player's cap hit is $4.5 million, assuming he isn't cut prior to Week 1.
Yes, it's $4.5 million and you can assume the roster bonus will be paid. When a team spends a big buck on a signing bonus, the player's first-year money is effectively guaranteed.
Ben from Pleasant Prairie, WI
Vic, I'm looking for your opinion as a journalist that has worked in both the print and digital ages. In the sports world, I don't think it really matters who breaks the story first anymore, does it? Seems like an antiquated notion left over from the print age. It was very important then because if a certain paper had the scoop and ran it first, people would naturally buy that edition and likely look for it to have the scoop on future stories. In today's digital age, you may be the first to break a story, but in about five minutes that same story will be on every sports website, blog, Twitter feed, etc.
You're right. If I was a p.m. guy and my a.m. competition beat me on a story, I had egg on my face all day. The worst was knowing your competition had the story and you had to wait until morning to read it. You'd lose sleep. You'd go to work the next day and feel as though people were staring at you. The immediacy of the Internet age allows me to cut the egg time to a few minutes. We talked a little about this last week. Immediacy is what's best about the digital media, but it doesn't come without risks. Are we as thorough in the digital age as we were in the print era? Or do we get a little loose with the facts because we know we can fix them quickly? I miss the print days. I miss the constant pursuit of the scoop. It was a fun competition and I'll always fondly remember my scoops. They're personal victories. Be that as it may, I wouldn't trade my laptop for all Royal portables left in the world. The convenience factor is off the charts. In the old print days, we lugged heavy transmitting equipment around the country, and we were never sure it would work. The Internet and its accompanying digital age is the greatest breakthrough in my career, and I'm glad I've had a chance to experience it.
I just saw Sam Shields at the store. He was buying silk pajamas.
Everyone deserves to wear silk pajamas once in their life.
I have heard it said that Micah Hyde would make an excellent safety. What are people basing this on? In your opinion, would this be a wise move?
It's a no-brainer. Hyde has ball skills that translate naturally to the safety position.
So, I watched a bunch of the programs this weekend, which focused on the Packers in dynasty week. I find it funny that I was raised on stories of the '60s Packers and, yet, I was never told Jerry Kramer kicked field goals. I was casually watching the 1962 NFL championship game while also reading a book and I heard, "And Jerry Kramer kicks it through for three points." It took me a second to process what I heard.
Sammy Baugh was a great punter, Bobby Layne was a kicker and Lou Groza played offensive tackle. This was before the age of specialization changed nearly everything about the game. Groza is largely attributed to launching the era of kicking specialists. He was such a proficient kicker that he caused an awareness for the importance of field goals. If there is one undeniable tribute that can be paid to players of the old era, it's that they were true football players. They weren't just cornerbacks or just running backs. They could do it all. I think that gets lost in the bigger, stronger, faster talk.
If the NLTBE is, in fact, earned, your salary cap pays for it the next year. Can I assume that if a LTBE incentive is not met, your cap gets that money back? Does that still apply if the player is traded or becomes a free agent?
Next year's cap receives a credit, regardless of where the player is playing. You spend, you cap it. The cap is a mechanism for accounting for money spent and not spent. The only issue is on what year's books the money is assigned.
Scott from Lincoln City, OR
There goes that stupid song again.
Byrd, Byrd, Byrd, Byrd is the word.
Derek from Eau Claire, WI
It's clear the Packers' main priority is defense going into this draft. I personally feel like since we lost Nick Collins our secondary has taken a turn for the worst, and with the league becoming more and more of a passing league, it seems safety should be our main focus. What do you think?
You have to stop run and pass. In my opinion, however, the first thing the Packers have to do on defense is stop the run. It always starts with that. If you can't stop the run, you won't stop the pass. Stopping the run isn't about glitzy schemes or quick-twitch edge rushers or cornerbacks that can close on the ball. You don't need great athletes to stop the run. Stopping the run is about discipline and toughness. The Packers were stopping the run at midseason, and then they started getting gashed again, and that has to stop. They were 25th in the league against the run. In my opinion, that was the No. 1 failing of last season.
Vic, I read your column almost daily. As a CPA, this is my busy season and I love your take every year on free agency. I admit I got caught up in the Steven Jackson free agency trap of last year. Looking back, it proves Ted Thompson is one of the best. I fear I am falling into a similar trap with Byrd. However, the more I look at it, I don't feel they can get a safety in the draft they need to produce at the level of play they need now. I think Byrd can be the next Charles Woodson type of find.
Fear causes panic. It's a bad decision-maker. Calm down. The money you don't spend today is money you'll have to spend tomorrow.
Blesto and National likely had somebody there.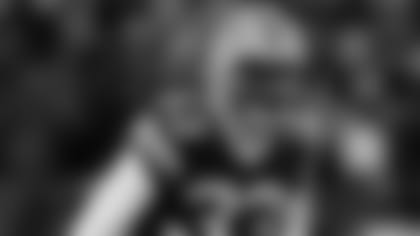 Micah Hyde
Now that you know who's available in free agency, are there any safeties that look like a good fit for the Packers and might not come at too high of a cost for your liking?
With all the money the Miami Dolphins have been spending, could it be possible Stephen Ross is trying to field the most competitive team possibly to sell it in the near future?
No, he just bought it. Rich, successful people tend to be impatient. They became rich and successful by being aggressive, but the ones that buy a football team quickly find out this is a very different business from selling shoes, bumpers, real estate, chicken, cars, etc. In those businesses, you don't have to wait in line to acquire the people you need to run those businesses. You don't have a cap on how much you can spend to fund your business. You don't have to share your revenue with your competitors, nor do you have to share the burden of your competitors' payroll costs. What you learn over time in this business (some never do), is that throwing money at your team won't necessarily make it successful. It's the ones that get the most out of the money they spend that are successful.
One of three things happens when a guy goes to market: 1.) you overpay him, 2.) someone else pays him and you lose him, 3.) you are stuck with a guy nobody wants. There is no value in free agency. The real value in draft-and-develop is signing the guys before they are free agents. Successful draft-and-develop strategy wouldn't leave guys going into free agency that you are desperately negotiating with, and one-year deals would be a no-no. What exactly has happened with the Packers the last year?
If you're referring to Shields, the answer is simple: You would rather spend money knowing it's money well spent, rather than spend money on a risk. Joe Flacco? These things happen. Sometimes you need to put your fingers in the nail holes. The Packers needed to see more from Shields, so they used the RFA tender mechanism, which is one of the processes for managing your cap. Are you including what the team saved by doing that into your equation for what the team is paying Shields now? Had the Packers not used the RFA tender on Shields, they wouldn't have the cap room they have now. That's the big picture. A year later, they have the information they need. It cost them some money to acquire that information, but that's the game within the game. When you challenge a player to show me, and he does, he wins, but so do you.
Vic, is Ryan Shazier or Dee Ford a more likely draft choice for the Packers if they go OLB at 21?
Ford is Fred Dean. He's an undersized defensive end who's going to live on a lightning-quick first step. In my opinion, if you stand him up and move him back, you take away his first step.
Morgan from Saint Croix Falls, WI
Vic, do you have your popcorn, comfy chair and blanket ready for free agency frenzy?