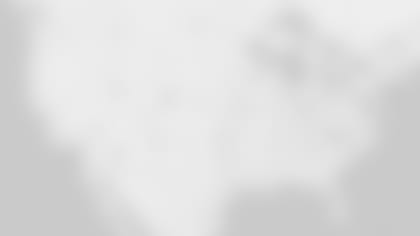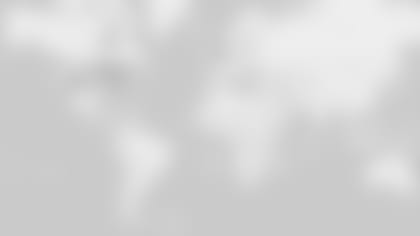 Any thoughts on Jerry Rice admitting he used adhesive on his gloves?
I would like to see the league outlaw gloves.
Garrett from Pleasanton, NE
Vic, you said Mike McCarthy is great at scheming personnel. Could you elaborate on the difference between scheming schemes and scheming personnel?
When you scheme personnel, you're focusing on matchups you believe you can exploit. When you scheme schemes, you're focusing on schemes you believe you can exploit. I'm a players, not plays guy, and that's why I favor scheming personnel. I believe that if you focus on scheming schemes, a player will rise above the X's and O's.
Doug Baldwin was fined 11K for his inappropriate touchdown celebration, while Bruce Irvin was fined 10K for starting a brawl. I'm struggling to see how the NFL justifies how it fines players. Both players claimed they would do it all over again, so what is the point of all the fines?
In my opinion, the league is powerless to enforce misconduct. In my opinion, it has to come from the coach. He's the guy the players fear.
Chase from Jeffersonville, IN
Vic, does retiring after a Super Bowl win add any significance to a player's legacy?
It's a dramatic way of going out on top. It sure leaves everyone with a positive opinion of the player, and it leaves them wanting for more. Yeah, it would impact my opinion of the player. Mostly, it would tell me the game was about more than money to him. I like that.
If the transition tag gives teams the right to match any offer, why don't they use it more often? Wouldn't the transition tag be a good option for Cobb or Bulaga?
The transition tag was used a lot in the early years of the salary cap era, but then it went dormant for a long time because teams felt all it accomplished was to allow the competition to negotiate contracts for the team that matched. On the other side, it had become a waste of time and resources. For example, I was covering the Jaguars in 1996 when they brought in Alonzo Spellman and Quentin Coryatt for glitzy free-agent visits. Both visits were major media events and the contracts the Jaguars offered were widely publicized. Fans were already penciling Spellman and Coryatt into the Jaguars' lineup, and then the Bears and Colts matched the offers and it was all over. After a long absence of use, teams are beginning to use the transition tag again. In certain situations, it can be effective, but I still think it's a better idea to be more proactive in retaining your players.
Do you think the Packers should bother playing next year? Jim Rome says they will never be able to recover from their loss. I'll bet he doesn't like khakis.
The Packers will recover from that loss because they have a coach who has the leadership skills to commit his team to a new season.
Football isn't a goody goody sport. "When it's third-and-10, you can take the milk drinkers, and I'll take the whiskey drinkers every time." – Max McGee
It's a tough game for tough guys. McGee was one of the tough guys. He got it done at crunch time.
If the NFL were to penalize teams instead of players, you might want some leniency built in since many of the players live on the edge. Also, since monetary fines could be passed on to the player through an organizational fine, I think you'd have to threaten to take away draft picks. Let's say two free strikes and then the league starts taking away draft picks starting with round seven. How does that sound?
I think it's an idea worthy of consideration.
Which play gets your vote for best pass play of the season?
I favor the Jordy Nelson, 80-yard touchdown reception vs. the Jets in Week 2.
Jeremiah from South Bend, IN
Vic, do you think Green Bay's small town atmosphere plays a significant role in player behavior? The town is certainly an outlier in the world of professional sports.
I do. There's an underlying goodness in Green Bay. I think it's infectious.
Why does the league need to be cleaned up? Why are people under the impression all the players in the NFL have to be nice people? This is football; it's not a nice game. Your thoughts?
I think the league is overdoing it. The commissioner made it a priority when he took office, and everybody applauded, but it's not working. Punishment actually appears to be promoting misconduct.