Martin from Tisovec, Slovakia
Where is the arrow pointing now?
We'll find out on Sunday.
Vic, do you think Greg Jennings will get a welcoming return from Packers fans? Would you say it's better to cheer him or boo him on Sunday?
I think reactions will be mixed, but Jennings is a Packers hero, he is indelibly etched in the team's history and glory and, for that reason, he should be cheered. I hope the Vikings elect to introduce their offense. It would give Packers fans a chance to show their true character, and it would also provide an opportunity to repair a relationship that should not be broken.
Vic, do you think players shouldn't be allowed to dunk the football over the crossbar?
I absolutely believe it should be forbidden for two reasons: 1.) It's potentially damaging to the single-most important device on the field. 2.) When a player dunks the ball over the crossbar, he's using it as a prop. In my mind, that's a violation of the celebration rules.
Vic, you are the coach this week. Who do you start at QB and why? I like the veteran Flynn, who has seen a little more action. I think so many fans are on the fence.
I have complete confidence in the coaches; I always have. It's nonsensical for me to believe I know more about their football team than they do. If fans would adopt that attitude, I think they would experience less frustration and more enjoyment in watching games. The coaches know what they're doing. They've spent their lives preparing teams to play football games. This is not the time of the year to audition talent. This game is a must win. You go with the people you believe give you the best chance of victory. I trust the coaches are doing that.
Glad you were thinking out loud. College players should be picking college for a career other than football. First of all, they are likely not to make it to the NFL. Secondly, if they do, they will need a career afterwards.
I'm not sure what you're supporting, the system as it is or change. The point I was trying to make in yesterday's column is that recruiting is the root of all evil in college football. Fix recruiting and you fix everything. In my mind, there is a group of college football players that aren't serious about a college education. They were not college preparatory students when they were recruited, and wouldn't have even considered going to college if it weren't for the fact they are outstanding football players. They are the cream of the recruiting crop and they are program changers. They are also players of such desirability that a lot of college football programs will risk embarrassing their esteemed institutions of higher learning for the sake of recruiting those players to play for their programs. I wouldn't object to a system that rewards those for participating in a program that distributes them honorably and evenly among schools that would also agree to participate and contribute to that kind of system. I'm just talking out loud.
Jonas from Tromso, Norway
Vic, at what age would you say the average football player peaks?
The prime years of a pro football player's career is thought to be years 4-7. That varies by position. A quarterback's prime is longer; a running back's might be shorter.
I hate to contradict, except I'm a cynic. Ted Thompson said in the spring of 2011 that his favorite place to draft is 32nd.
Yeah, I get it. The view from the top is wonderful. That was then, this is now. The other-31 view is reality, and the reality of that view is that if you want the view from the top of the world, you'll probably need to find some players at the top of the draft. The Packers had the ninth overall pick in 2009, and they used their high position in the draft order to acquire two players, B.J. Raji and Clay Matthews, who made game-changing plays in the Packers' run to the Super Bowl XLV title.
Kevin from Jacksonville, FL
Sorry, Vic, I've read and listened to you too long to buy the blaze orange and hunting bit. Nice try, though.
I've traded in my putter for a gun, my golf membership for an NRA membership, the grill room for the hunting lodge, my soft spikes and footies for thermal socks and boots, my Steve Spurrier visor for that hat Elmer Fudd wears, golf balls for bullets and bug spray for deer cologne or whatever that stuff is you smear on yourself to make the deer like you. I'm a changed man, Kevin. I've got the car all packed up and the only thing left to do is buy a deer call. I hope they can hear it from the cabin.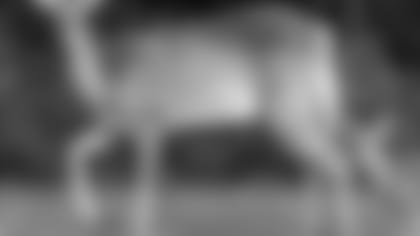 Jimmy from Hainesville, IL
Vic, you are from Pennsylvania and "The Deer Hunter." Do you believe a deer has to be taken with one shot?
The deer must go down, and the deer must go down hard.
Brian from Waxahachie, TX
I have noticed over this skid that our defense has given up too many
plays. Do you think the defense is this badly affected by Aaron Rodgers' absence that they are allowing a lot of big plays?
Rodgers' injury traumatized this team. I can't explain it but neither can I deny it. The facts are undeniable. This team was on a roll when he got hurt. They've only had the lead in a game twice since, 10-7 and 20-17 over the Bears. Should it have had this effect on the defense? No, but it has, and it has to stop this week. There can be no more of this. The Packers have to get over it, deal with it and win the game. Tyler from Oak Harbor, WA
I was talking with some friends and one of them mentioned that a few years ago the San Diego Chargers had the No. 1 offense and the No. 1 defense, yet, still missed the playoffs. Is this even true? If so, how can a team be so good on both sides of the ball and miss the playoffs?
The 2010 Chargers were No. 1 in offense and defense but missed the playoffs, largely because they were No. 33 on special teams.
Kris from Rhinelander, WI
All the talk in my office today was about the cold and wind forecast for Saturday up here in the north woods. Are you really going hunting? If you aren't, some fine deer camp needs to invite you out, and you should spend a couple of days and nights imparting your wisdom on those hunters.
What a great idea! I could be the entertainment at night. Tell some football stories while the boys are pulling the skin off the deer. Wadda ya think I could get?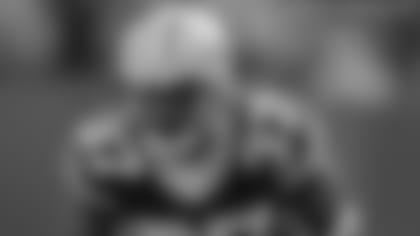 CB Sam Shields
I heard a rumor that you and Mike would be playing cornerback for the Packers this Sunday. Is that true?
Sam Shields missed the Giants game due to a hamstring injury and didn't participate in practice on Thursday, and now Micah Hyde has a groin injury and didn't practice on Thursday. This is a major problem and it would be a huge problem next Thursday in Detroit, against an explosive passing attack, if the Packers are depleted at cornerback. The problem with next man up is he keeps going down.
Vic, I'm worried that Jimmy Graham's crossbar-bending dunk will lead to an eventual ban of the Lambeau Leap. With all the ridiculous new rules the NFL deems necessary to implement, what's to stop them from calling the Leap an act of taunting or bullying against the other team?
I don't think the league is going to make a connection between what Graham did and the Lambeau Leap. What would worry me about the Leap is that at some point in time it's possible some player is going to leap into the crowd and there's going to be an incident, and that would threaten a wholesome tradition that has been executed without incident in Green Bay for a long time.
Stephen from Long Beach, CA
The temperature will sit comfortably below the freezing point. The air will be sharp, not unlike a Bowie knife. The sheer volume within Lambeau Field will shatter the threshold of deafening excitement, and the green and gold elite will be fueled with the fire of a thousand suns. The Packers' finest hour begins on Sunday. The beginning of the greatest fulfillment of all that they hold dear, with the hope they may get the opportunity to lay exhausted on the field of battle, victorious. My question to you, Vic, are you ready for some football?
All of Wisconsin is ready for this day, sir. This is good ground. This is very good ground.