GREEN BAY – The Packers won their home preseason game Friday night at Lambeau Field, 20-10 over the New Orleans Saints.
QB Jordan Love played the bulk of the game and finished 12-of-24 for 113 yards with one TD for a 77.3 passer rating. His TD pass was to WR Romeo Doubs, who had three catches for 24 yards. WR Juwann Winfree also had three catches for 41.
On the ground, RB Tyler Goodson had 10 carries for 42 yards, and RB Patrick Taylor added eight rushes for 27.
The biggest play of the game came midway through the fourth quarter when No. 3 QB Danny Etling ran around right end on a read-option and raced untouched 51 yards for a touchdown. It turned Green Bay's three-point lead into a 10-point advantage.
Defensively, LB Ray Wilborn was the Packers' leading tackler with seven total stops, including a sack on a scramble by rookie Saints QB Ian Book, who played the whole game. Recently signed S Micah Abernathy had an interception for the Packers.
Book finished 16-of-28 for 113 yards with one TD, one INT and a 63.5 rating. He also scrambled seven times for 49 yards.
Here's a recap of all the action: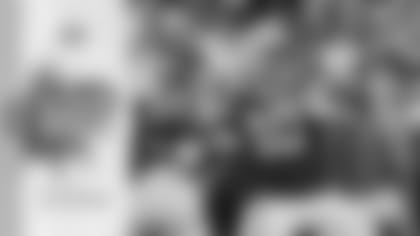 Packers and Saints tied 3-3 after first quarter
New Orleans won the opening coin toss and elected to defer.
Packers quarterback Jordan Love scrambled for 11 yards before Patrick Taylor gained seven yards on two carries. Love fired a deep ball to Romeo Doubs on third-and-3 but the pass fell incomplete.
Ian Book started at quarterback for New Orleans. Packers inside linebacker Isaiah McDuffie had a good first series, tackling Deonte Harty for a 1-yard gain on second-and-13 before chasing down a scrambling Book to force the Saints to punt.
On third-and-4, Taylor picked up the blitzing inside linebacker to buy Love enough time to hit Juwann Winfree across the middle for a 15-yard pickup.
Love completed another 15-yard pass on the next play, this time to rookie Romeo Doubs, to move into Saints' territory. Amari Rodgers' 8-yard run off a jet sweep moved the Packers to the New Orleans 33.
Josiah Deguara caught an 11-yard pass off a playaction rollout on first-and-10 from the 30. Taylor picked up three yards up the middle on third-and-2 to set up first-and-goal from the Saints' 9.
Recently signed kicker Ramiz Ahmed made a 25-yard field goal to put the Packers ahead 3-0 with 2 minutes, 20 seconds left in the first quarter, capping a 14-play, 73-yard drive.
Will Lutz made a 59-yard field goal to tie the game at 3 at the end of the first quarter.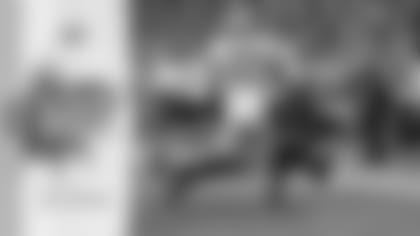 Packers lead Saints 13-10 at halftime
Jake Hanson replaced Josh Myers at center during the Packers' third offensive series, with Royce Newman moving to right guard and Zach Tom entering the game at right tackle.
The Packers got out of a third-and-19 situation from their own 11 after Malcolm Roach was flagged for roughing the passer. Green Bay came alive after the penalty with Love hitting Winfree for a 21-yard pass.
Tyler Goodson and the offensive line took it from there. Goodson caught a pass for 10 yards and then rushed 15 yards up the middle to set up first-and-goal from the New Orleans 4.
Love then hit Romeo Doubs on a quick throw over Brian Allen for the 4-yard touchdown to push the Packers back ahead 10-3 with 8:04 left in the first half.
New Orleans was driving on the next series before a fumble that was recovered by Packers safety Shawn Davis and returned 37 yards to the Saints' 32-yard line.
Green Bay advanced the ball five yards with a Patrick Taylor run before Ahmed drilled a 45-yard field goal to put the Packers up 13-3 with 2:35 left in the first half.
Safety Vernon Scott injured his shoulder on the Packers' next defensive stand. His replacement, Micah Abernathy, intercepted Book with 54 seconds left in the half. The Saints got the ball back two plays later after a Tyler Davis fumble.
Book cut the Packers' lead to 13-10 with a 20-yard touchdown pass to rookie receiver Chris Olave.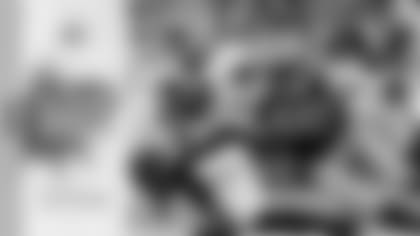 Packers lead Saints 13-10 after three
The Packers' defense forced a three-and-out to start the second half. Green Bay started at its own 20-yard line after an 81-yard Blake Gilliken punt.
Love remained in the game, though the Packers switched up their offensive line, with Caleb Jones entering at left tackle, Cole Van Lanen at left guard and Sean Rhyan at right guard.
Green Bay went three-and-out, with Pat O'Donnell banging a 62-yard punt to help pin the Saints back at their own 9 with help of a penalty.
Abernathy dropped Tony Jones for a 5-yard loss on second-and-10 to eventually force a New Orleans punt.
Backed up at the Packers' own 2-yard line, Goodson and Dexter Williams gained 14 yards on three carries to give Love some breathing room.
The Saints got the Packers in a third-and-9 situation but picked up an illegal contact penalty for a new set of downs. Love took a deep shot to Samori Toure but the rookie seventh-round pick couldn't bring it in near the sideline.
Love fired another nice pass to Amari Rodgers over Nephi Sewell across the middle on third-and-5 that initially was ruled an 18-yard catch. The Saints challenged the ruling on the field, which was overturned. Green Bay punted. 
The Saints went three-and-out again, with Ty Summers tackling Abram Smith for a 2-yard loss on third-and-3.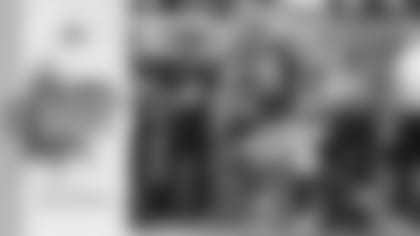 Packers turn back Saints 20-10
Tight end Sal Cannella took a short throw into the flat upfield for 13 yards to the Saints' 46. That's as far as Green Bay's drive would go, though.
Danny Etling replaced Love at quarterback on the next series and promptly scrambled right for a 51-yard touchdown on third-and-1 to extend the Packers' lead to 20-10 with 8:20 left in regulation.
Book led a lengthy drive but John Parker Romo missed 35-yard field goal wide left. Etling kneeled out the win.