GREEN BAY – A short touchdown plunge by RB Nate McCrary just after the two-minute warning in the fourth quarter gave the Packers a 19-15 victory over the Seahawks in the preseason finale Saturday at Lambeau Field.
On the ensuing drive, the Seahawks marched all the way to the Green Bay 12-yard line, but S Benny Sapp III intercepted a Holton Ahlers pass at the goal line with 13 seconds left.
The Packers went 2-1 in the preseason and will reduce their roster to the mandated 53 players by Tuesday afternoon.
Earlier in the game, the Packers' No. 1 offense had put up nine points in three drives, and rookie K Anders Carlson drilled a 57-yard field goal just before halftime.
Seattle's No. 2 QB Drew Lock played the whole game except the last series and was 16-of-25 for 150 yards with a TD. RB DeeJay Dallas had four carries for 43 yards for the Seahawks.
Here's a recap of all the action:
Packers lead Seahawks 3-0 after first quarter
The Packers won the opening coin toss and elected to receive. The Packers had two early false start penalties but AJ Dillon kept Green Bay in favorable down-and-distance with a 14-yard run. Jordan Love scrambled six yards to convert on third-and-4 before the ball moved across midfield due to an unsportsmanlike conduct penalty on Seattle.
An 11-yard end-around to Jayden Reed then setup up a 43-yard field goal by Anders Carlson to give the Packers a 3-0 lead with 9 minutes, 54 seconds left in the first quarter.
Kenny Clark tackled Zach Charbonnet for a loss on first down. While Seattle converted the initial first down, rookie cornerback Carrington Valentine nearly picked off Seahawks quarterback Drew Lock on a third-and-3 pass attempt. Seattle punted to the Green Bay 9.
The Packers went three-and-out on their next series. One interesting note was Love caught his own pass off a deflection for a two-yard loss on third down. The Seahawks went three-and-out after a false start on first down.
Love returned for a third series, which started with an 8-yard Patrick Taylor run. The first quarter ended with a 7-yard pass to Reed, Taylor 3-yard run for a first down and a 9-yard pass to Heath. Love tried a deep ball to Watson but couldn't connect.
Packers lead Seahawks 12-7 at the half
The second quarter began with Taylor converting a third-and-3 with an 8-yard pass to the flat. Heath then caught a 15-yard pass off a slant and Luke Musgrave's 11-yard catch and run set up first-and-goal at the Seattle 6.
Watson capped the 15-play, 80-yard drive with a back-shoulder fade near the pylon to put the Packers up 9-0 with 12:49 left in the half after the extra point was blocked.
The Packers forced another three-and-out after stopping Lock on a third-and-inches quarterback sneak. Sean Clifford entered the game at quarterback on the next offensive series.
Love finished the game 9-of-15 for 63 yards and a TD (91.8 passer rating), with three rushes for 21 yards and the catch for minus-2. For the preseason, the Packers' starting QB finished 21-of-33 for 193 yards with three TDs and no INTs for a 109.8 rating.
Clifford scrambled for 10 yards on third-and-6 but the drive stalled after an offensive holding penalty. The Packers attempted to go for it on fourth-and-2 from Seattle 40 but Wilson was stopped one yard short of the first down.
The Seahawks put together their first scoring drive behind running back DeeJay Dallas, who rushed for 43 yards on four straight carries. Lock then floated in an 18-yard TD pass to Jake Bobo to cut Green Bay's lead to 9-7 with 2:46 left in the half.
After the two-minute warning, Clifford pulled off a successful quarterback sneak on third-and-1. The Packers moved across midfield after a 6-yard pass to Heath and a 20-yard deep post to Samori Toure. Green Bay initially sent out the punt team after the drive stalled at the Seahawks' 40, but Seattle was called offside on Daniel Whelan's fourth-and-10 punt.
Instead of punting, the Packers sent out Carlson for a 57-yard field goal that he made to put the Packers up 12-7 with 14 seconds left in the half. Preseason statistics don't count towards the Packers' official records, but Carlson's field goal was one yard farther than Mason Crosby's team record for longest made field goal in Lambeau Field history (56).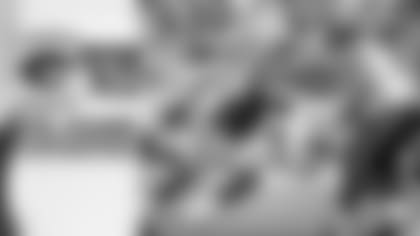 Packers maintain 12-7 lead over Seahawks through three
The third quarter began with Tariq Carpenter and Brenton Cox Jr. tackling SaRodorick Thompson for a loss. The Seahawks were forced to punt after Lock's downfield throw Cade Johnson fell incomplete.
The Packers also went three-and-out after Clifford couldn't connect with Heath on a deep corner route. Rookie defensive lineman Karl Brooks batted down a Lock pass on first down, while Corey Ballentine broke up the third down pass.
Nate McCrary picked up the initial first down with an 11-yard run off the left side, but the Packers were forced to punt with 9:37 left in the third quarter. Cox batted down a screen on first down and the Seahawks eventually had to punt again.
Wilson broke a 9-yard run outside on second down but Clifford was tackled for a four-yard loss on third-and-1. Whelan dropped a 61-yard punt inside the 5 but the Packers couldn't down it, allowing Seattle to take over at the 20 with 5:47 left in the third quarter.
A holding penalty forced the Seahawks to start their next possession from their own 10. Jimmy Phillips Jr. made a tackle a yard in front of the pylon on third-and-8 to force another Seahawks punt.
Wilson got the offense going with a 17-yard run to start Green Bay's next possession. After three more carries, the Packers chose to go for it on fourth-and-1 from the Seattle 38. Clifford picked up the first down on a QB sneak to end the third quarter.
Clifford came out of the game after the sneak, with Alex McGough replacing him under center.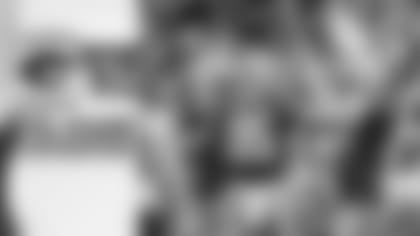 Packers close preseason with 19-15 win over Seattle
On McGough's first pass attempt, Seattle cornerback Chris Steele was called for defensive pass interference on Cody Chrest. An 8-yard pass to Jadakis Bonds set up fourth-and-2 from the Seattle 12. The Packers went for it, but Wilson was tackled a yard shy of the first down. Right guard Royce Newman was injured on the play.
Lock hit Easop Winston Jr. for 30 yards to spark Seattle's next series. He then called his own number on a designed third-and-6 run for a first down to the Packers' 49. Lock flicked a 33-yard pass to Winston down the right sideline to the Green Bay 2-yard line.
On third-and-goal, Thompson dove up the middle for a touchdown to put Seattle up for the first time, 15-12, after a success two-point conversion with 6:38 left in regulation. The 10-play, 80-yard drive lasted 5:07.
After gaining the initial first down McGough led Bonds perfectly down the sideline on a 52-yard pass to the Seattle 12. McGough picked up another first down with an 8-yard pass to Cody Chrest on third-and-7, as the game reached the two-minute warning.
McCrary then punched in the 2-yard TD to put the Packers back up 19-15 with 1:56 remaining. Green Bay finished with 165 rushing yards on 44 attempts Saturday.
Rookie Holton Ahlers replaced Lock, completing a 24-yard pass to Tyjon Lindsey to the Packers' 41 with 1:02 remaining. Seattle used the first of its three timeouts after the completion. On third-and-10 from the same spot, Ahlers connected for 11 underneath with Thompson for the first down.
On third-and-6 with 33 seconds remaining, Ahlers checked it down to running back Wayne Taulapapa for 11 and a first down at the Green Bay 27. Will Hooper nearly picked off a low Ahlers pass, setting up third-and-8 from the 19.
The was then intercepted in the end zone by Benny Sapp III to end the game.