Packers team historian Cliff Christl is the author of "The Greatest Story in Sports," the definitive and comprehensive history of 100-plus years of Packers football, set to be published later this fall. In this weekly "Sneak preview" series, Cliff will provide various treats and tidbits from each of the book's 11 chapters.
A Picture Worth 1,000 Words – The above photo was identified in the Packers' own book, published in 1993 to celebrate the team's 75th season of pro football, as a welcome-home celebration after the Packers won the 1944 NFL championship. Not so. Before his recent death, Red Lewis, founder of The Automobile Gallery in downtown Green Bay, was able to pick out a 1948 Chrysler and a 1947 or '48 Ford Coupe in the picture. Believe it or not, the photo was actually of a welcome-home celebration after the Packers lost to the Chicago Bears on Nov. 14, 1948. Worse yet, it wasn't the only photo the Packers got wrong in their 75th anniversary book. This one appeared on page 147 and was one of three photos over a span of six pages that was incorrectly identified and one, if not both of the other two, had nothing to do with the Packers.
A Bite of Text – Of all the Packers' allies over the years, from Joe Carr to Halas and the Maras to the Rooneys later on, (Bert) Bell, who was inducted into the Pro Football Hall of Fame as a charter member in 1963, might have been at the head of the class.
Robbing the Databank – From 1932, when the NFL first kept statistics, through 1943, the Packers never ranked lower than third in passing in what was anywhere from an eight- to 11-team league. In 1944, when the Packers won their last NFL title under Curly Lambeau, they ranked fourth. By 1946, they had slipped to last. In 1949, Lambeau's last season as Packers coach, they were last again as his three quarterbacks completed just over 30 percent of their passes and threw 29 interceptions compared to five touchdowns.
A Secret to Share – In August 1941, when the Packers' board of directors met with representatives from more than 40 of Green Bay's industrial plants in an effort to boost ticket sales, Lambeau told those in attendance that NFL owners only a few years earlier had discussed making the Packers a traveling team and taking away all their home games.
Memory to Cherish – Smiley Johnson's heroism. The only Packers player to die in combat during World War II, Johnson won two Silver Stars for bravery: one for "conspicuous gallantry" during an invasion of the Marshall Islands in the west central Pacific Ocean and the other for his selfless sacrifice when he lost his life on the first day of fighting at Iwo Jima. A guard, Johnson played for the Packers in 1940 and '41 before joining the Marines.
Deathbed Moment – On Nov. 14, 1949, the Packers invited roughly 100 local businessmen and civic leaders to a breakfast at the Northland Hotel and informed them the team was facing as much as $90,000 in losses with four games remaining in the season. The fear was that if the Packers didn't come up with close to $50,000 in instant cash, they'd have to fold before the season ended.
If You Were a Fan – In what was essentially a precursor to today's bike tradition, kids would hook up with their favorite Packers player at the back of City Stadium before kickoff on game day and then walk – maybe hand in hand or with the player putting his arm around his new companion's shoulders – through the gate nearest the team's locker room in Green Bay East High School. Not only did these brief unions allow kids to get into the games for free, but they spawned lifetime memories.
Shattering Myths – The Packers owe their survival to their fans. But through the 1940s it was well-heeled local businessmen more than the masses that kept the team alive. In fact, Green Bay nearly lost its franchise in the early 1940s because of paltry crowds in Green Bay. Despite coming off an NFL title, the Packers sold only 2,809 season tickets for their four home games played at City Stadium in 1940. The next year, their home opener against Detroit drew 16,734, almost 9,000 under capacity, and their third of three games in Green Bay drew an even smaller crowd.
Best Player – Don Hutson retired in 1945, owning 19 NFL records. He was the NFL's MVP in both 1941 and '42. He made an 11-man, NFL all-pro team nine times in his 11 seasons. He was an offensive end and unlike any other that had ever played the game in the days of one-platoon football. On defense, he played end early in his career and in the secondary later in his career. "Without question Don Hutson was the greatest offensive threat we have ever seen," former Packers great and longtime club official Verne Lewellen once said.
Overlooked by History – Cecil Isbell, a left halfback in Curly Lambeau's Notre Dame Box, played five years for the Packers and retired after the 1942 season to go into coaching. Pro Football Hall of Famer Sammy Baugh entered the NFL a year earlier than Isbell, played 16 seasons and was one of 10 quarterbacks selected on the NFL's All-Time Team in 2019. But when Isbell retired, he had thrown 61 touchdown passes, four more than Baugh, despite playing one less season. In 1942, Isbell also became the first passer in NFL history to throw for more than 2,000 yards in a season. His 2,021 yards that year were almost 500 more than Baugh had thrown for in any of his first six seasons.
Among the Chapter's Rare Photos – A two-page picture spread of the Packers' flight on Nov. 14, 1940. The historic trip – they took off from Chicago with New York being the destination – marked the first time an NFL team flew as a group to play a road game. Green Bay Press-Gazette photographer Clarence Bredell accompanied the Packers on their flight and shot the pictures. There's also a double-picture page of game day at old City Stadium and a single picture page of life at Rockwood Lodge. The photos are part of the Press-Gazette's vast collection.
Biggest Game – When the Packers won the 1939 NFL Championship Game, they played before a crowd of 32,279 at State Fair Park, just outside Milwaukee. When they beat the College All-Stars a little more than eight months later in what was a glorified preseason exhibition, the game drew 84,567 fans. Because it was the Packers' first victory over the All-Stars, along with the exposure the Packers received, Curly Lambeau claimed until the day he died it was his biggest thrill as a coach.
Unsung Hero – Evidence strongly suggests that Alfred C. Witteborg, one of the owners of the Beaumont Hotel and a Packers board member, provided Eagles coach and owner Bert Bell and his team free room and board for a week, either in 1940 or for part of a week on one of two earlier trips. Bell never forgot the gesture and when he became NFL commissioner in 1946, he did everything he could to save Green Bay's franchise.
Center of Controversy – In 1945, Lambeau dumped Dr. W.W. Kelly as team physician. Two years later, Lambeau replaced Packers co-founder George Whitney Calhoun as publicity director. Few people were more loyal to Lambeau and responsible for keeping the Packers alive up to that point than Kelly and Calhoun. Thereafter, the two jilted men turned on Lambeau and helped lead the effort in the late 1940s to run him out as Packers coach and general manager.
Only in Green Bay – On Thanksgiving Day 1949, the Packers played an intra-squad game at City Stadium and drew an estimated 15,000 fans on a miserably cold day to raise enough money to finish the season and survive another crisis.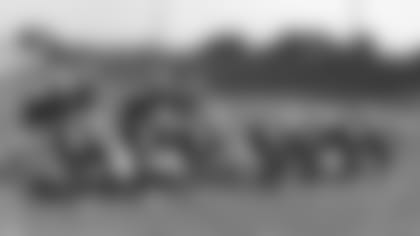 Sadly, but True – The Notre Dame Box, the offense Lambeau had used to win a record six NFL championships, had become outdated by the late 1940s, if not years earlier, and he was unable to adapt to a changing game.
Would You Believe? – When the Packers played the Chicago Bears on Dec. 14, 1941, in a playoff to decide the Western Division title, the game drew a capacity crowd at Wrigley Field of 43,425. Six days earlier, when tickets went on sale at 9:30 a.m. the day after the bombing of Pearl Harbor, they were sold out in less than three hours. After beating the Packers, the Bears played the New York Giants the next week at Wrigley Field for the NFL championship. There was no rush for tickets before the game and only 13,341 were in attendance, despite a 47-degree day, or much better weather than the week before.
Rescued from Oblivion – Sue Wallen managed the Astor Hotel in downtown Green Bay from 1935 to 1947. The Astor was where most of the Packers lived during those years, or at least until Rockwood Lodge was purchased in 1946. Wallen looked after the players like a mother and fostered an atmosphere at the Astor that left many a player thankful for the opportunity to live and play in Green Bay.
A Life of Mystery – It was Louella O. Parsons, famous Hollywood gossip columnist, who broke the news about Lambeau's marriage to Grace Nichols three months after it occurred and late in the 1945 season. On their marriage license, Nichols wrote it was her third marriage; Lambeau noted it was his second. Both were one short of the truth. Lambeau listed his age as 47; Nichols claimed she was 45, six years shy of her actual age. Before it ended in divorce in 1955, their marriage was an intriguing one to say the least and contributed to the criticism in Green Bay that Lambeau "had gone Hollywood."
A Quote to Remember – "Goodness! Curly Lambeau would walk into Toots Shor's restaurant in New York in those days and he was treated like Napolean coming home with the Russian flag," Dan Beisel, former publisher of the Press-Gazette and Packers board member, said in a 2001 interview.