Packers team historian Cliff Christl is the author of "The Greatest Story in Sports," the definitive and comprehensive history of 100-plus years of Packers football, set to be published later this fall. In this weekly "Sneak preview" series, Cliff will provide various treats and tidbits from each of the book's 11 chapters.
A Bite of Text – If there was a moment of truth when the post-Lombardi Packers were stripped bare of their once-proud reputation and exposed for how far they had sunk in a mere three years, the needle points to Greg Landry's 76-yard (quarterback sneak) punctuating Detroit's 40-0 victory over the Packers on opening day 1970.
Robbing the Databank – As a result of Dan Devine's four years as general manager and coach, the Packers spent 10 draft picks in the first three rounds on quarterbacks. Devine traded two first-round choices, four second-round picks and three third-round selections for John Hadl, Jim Del Gaizo, Dean Carlson and to reacquire rights to Zeke Bratkowski. Devine also drafted Jerry Tagge in the first round in 1972.
A Secret to Share – The week before Devine traded five high draft choices for the 34-year-old Hadl, the Packers had reached an agreement on a trade with New Orleans for 25-year-old quarterback Archie Manning. Bill Tobin, then the Packers' director of pro scouting, had negotiated the deal and went to the Saints game in Atlanta on the Sunday before the Hadl trade to finalize the acquisition of Manning. The Saints withheld Manning from the game as planned, but after Bobby Scott, his replacement, suffered a knee injury, their pro scout Ernie Hefferle told Tobin outside the team's locker room after the game that he had no choice but to call off the trade.
Memory to Cherish – Bart Starr Day was held on Oct. 18, 1970, while Starr was still playing in what turned out to be his second to last season, and many of his former teammates from the Lombardi era were on hand to celebrate with him. The ceremony was held at halftime of the Packers-Los Angeles Rams game at Lambeau Field.
Deathbed Moment – The Packers franchise was never in serious financial jeopardy in the 1970s, but bad football decisions made during the decade led to another bleak decade, the 1980s, where there was some concern over whether the Packers could survive in the modern NFL. Those decisions started with Devine's disastrous trades for quarterbacks and ended with Starr drafting Steve Atkins and Charlie Johnson in 1979, despite the pleadings of Midwest scout Red Cochran, instead of Notre Dame quarterback Joe Montana.
If You Were a Fan – Desperate for something to cheer about, the fans at Lambeau Field tore down the goal posts after the final game of the 1975 season, a 22-13 victory over Atlanta that left both the Packers and Falcons with 4-10 records. Then, two years later, they rushed the field again after the Packers edged the Lions, 10-9, in the final home game at Lambeau and tore down the goal posts once more. The Packers finished 4-10 that season, as well, while the Lions went 6-8.
Shattering Myths – There is some limit to the patience and loyalty of Packers fans and it was frequently on display during the post-Lombardi lean years. Starr as a player and coach, middle linebacker Jim Carter, fullback John Brockington and wide receiver James Lofton were among the targets of the boobirds on numerous occasions in the 1970s. Another victim of fan disenchantment was the team's yearly intra-squad game. In 1973, following the Packers' first playoff appearance since the Ice Bowl, the squad game drew a sellout crowd of 56,263, and an estimated 3,000 other fans had to be turned away at the gate after the last $1 ticket was sold. Three years later, with the Packers coming off a 4-10 finish in Starr's first season as coach, the crowd plummeted to 26,452. A year later, the game was cancelled because of a new collective bargaining agreement and the Packers' dreadful performance in 1976, where the offense ran 82 plays, fumbled eight times, allowed four sacks and scored one touchdown.
Best Player – Brockington was the first runner in NFL history to surpass 1,000 yards rushing in his first three seasons. Drafted ninth overall in 1971, he became only the second rookie in NFL history to rush for more than 1,000 yards and the first since Beattie Feathers of the Bears 37 years earlier. For the record, when Cincinnati's Paul Robinson gained 1,023 yards in 1968, he wasn't credited with being the first since Feathers because he was playing in the American Football League. Brockington also was the first Packer to be named the Associated Press NFL Rookie of the Year. He was faster Jim Taylor, according to Red Cochran, the backfield coach for both. However, Brockington was a poor fit for Starr's offense and his career went downhill quickly, starting in 1975. For that reason, outside linebacker Fred Carr wouldn't have been a bad choice, either.
Overlooked by History – Starr confided on more than one occasion that Gale Gillingham was the best offensive lineman he played with during his 16 seasons with the Packers. Forrest Gregg said Gillingham was the best of the Packers' offensive guards during the 1960s. Dave Hanner, who spent 44 years with the Packers as a player, coach and scout, starting in 1952, concurred. "He was the best lineman Green Bay ever had," Hanner said of Gillingham in 2004. Larry McCarren, who joined the Packers as a rookie center in 1973 and has either covered or been associated with the team ever since, ranked Gillingham the best offensive lineman in the NFL over the past 48 years. "(Gillingham) was quite simply, the best offensive lineman I've ever seen … bar none," said McCarren. Nevertheless, Gillingham has never been a finalist for the Pro Football Hall of Fame.
Among the Chapter's Rare Photos – More valuable than any photo from the 1970s was the information gleaned from the Packers' executive committee, board of directors and shareholders meeting minutes. The Packers have preserved minutes from those meetings dating to the late 1920s, and I was able to read all of them into the 1980s, along with other financial reports and records in the Packers' ticket office that also go back to the early 1930s.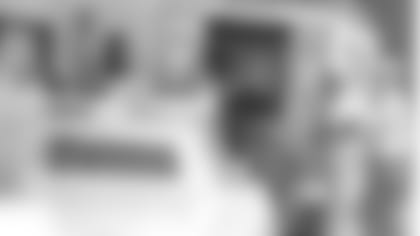 A Picture Worth 1,000 Words – Perhaps no scene better illustrated the sheer ineptitude and the many inane decisions made within the Packers organization in the 1970s than the order to have 20 of its striking veterans arrested on July 25, 1974, for picketing outside Lambeau Field before a glorified scrimmage between Packers and Bears newcomers.
Biggest Game – When the Packers beat Detroit and Minnesota in back-to-back, late-season showdowns in 1972, Lee Remmel said years later that they were playing as well as any team in the more than 60 years that he was associated with the Packers dating to 1945. That also was the only Packers team to win the Central Division between 1967 and 1995. But in the Packers' only playoff appearance during the 1970s, they were skunked by Washington, 16-3, in divisional-round play when Devine insisted on sticking with his ground game against a five-man defensive front.
Unsung Hero – With Gilbert Brown in the Packers Hall of Fame, a case could be made that Bob Brown, another oversized defensive tackle, should be in it, too. Because he was a 26-year-old rookie – the Packers discovered him playing for the Wheeling Ironmen in the Continental Football League – and developed a weight problem once Vince Lombardi retired from coaching, Bob Brown was at the top of his game only for a short time, much like Gilbert Brown. But in 1972, when Bob Brown was at his best, and for other short stints during his career, he could manhandle offensive guards like few defensive tackles in Packers history. Plus, he was quick off the ball for a big man even when his weight was up.
Center of Controversy – In the Oct. 7, 1974, issue of Time magazine, in a story titled, "Haunted in Green Bay," staff writer Philip Taubman implied that some irate fan had shot one of Devine's dogs in the early morning hours outside the family's home. While it was true that one of Devine's dogs was killed, it was a neighboring farmer who pulled the trigger after repeatedly warning Devine that his dogs were chasing his cows and raising havoc on his farm. Bernard LeMere, another neighboring farmer, said the shooter was on a friendly basis with Devine and had even plowed Devine's garden for him, but that dogs were often shot or put to sleep by the local dogcatcher when they were jeopardizing the livelihoods of farmers in rural areas.
Only in Green Bay – When Cincinnati safety Ken Dyer suffered a spinal contusion that left him paralyzed from the neck down for several months, a number of people in Green Bay served as Good Samaritans. Dyer was injured when he attempted to tackle Brockington during a game at Lambeau Field on Oct. 3, 1971. Taken straight from the field to Green Bay's St. Mary's Hospital, Dyer spent almost four months there recuperating and learning to walk again. During his stay, he received close to 1,000 cards and letters, handmade gifts from students at Lincoln Grade School, Christmas wishes and so many flower arrangements that his wife, Pam, shared them with other patients. In late January 1972, with Pam, at his side, Dyer wore a neck brace but was able to walk out of St. Mary's without a cane to go home. Five years later, Dyer reported that he had regained 75 percent of his movement.
Sadly, but True – The Packers had a chance to hire two future Pro Football Hall of Fame coaches, over a two-year stretch in the early 1970s but failed to close either deal. Before the 1970 season, they surreptitiously contacted Don Shula about taking over as head coach for Phil Bengtson. Shula wanted the job, but Bengtson refused to step aside and so the Packers didn't follow up and seek permission to interview Shula. A year later, after Bengtson had been fired, the first candidate that the Packers interviewed was George Allen. He, too, was seriously interested in the job, but his wife wanted nothing to do with Green Bay.
Would You Believe? – Four days before Starr's head coaching debut against Detroit on Sept. 21, 1975, he signed punter Steve Broussard, who had punted only twice during his college years at Southern Mississippi and never in the pros except in the preseason that summer for New Orleans. Broussard had spent the previous three and a half years running a health spa and playing flag football in Ocean Springs, Miss. In the '75 opener, Broussard had an NFL-record three punts blocked and each was turned into an instant touchdown by the Lions as the Packers fell, 30-16.
Rescued from Oblivion – By the stroke of luck, the Packers-Vikings rivalry was saved in 1970 by Thelma Elkjer, secretary for NFL commissioner Pete Rozelle. When the owners of the 13 designated NFC teams couldn't agree on a realignment plan over several meetings before the AFL-NFL merger was finalized, Rozelle placed five numbers, representing five different divisional breakdowns, into a fishbowl and had Elkjer draw one out. She picked No. 3, the only proposal that had the Packers and Vikings playing in the same division. Packers president Dominic Olejniczak wasn't totally pleased with the draw, either. He wanted a warm-weather city in the division.
A Life of Mystery – No coach in Packers history was more despised by his players than Devine. Some claimed they never witnessed him diagram a play on a blackboard. One of his assistant coaches said he remembered him doing it once, but with an obvious boo-boo. Devine either had 12 X's or 12 O's on one of the teams. Jim Del Gaizo, one of Devine's quarterbacks in 1973, said he didn't have a single discussion with him about football the entire season. Devine also was notorious for disappearing from the office for hours at a time, even on weekdays leading up to games. Yet Devine compiled a 172-57-9 record in 22 years as a college coach at Arizona State, Missouri and Notre Dame; and he also led the Packers to their only division title between the Lombardi and Wolf-Holmgren eras.  
A Quote to Remember – "(Starr) probably had some of the worst assistants in the world," tackle Dick Himes, who played high school football in Canton, Ohio, and then collegiately for Woody Hayes at Ohio State, told Packer Report in 1992. "Basically, they were stupid coaches. I had better high school coaches."