Vic, at least they are good enough to be entertaining.
The goal is to be entertaining in the postseason.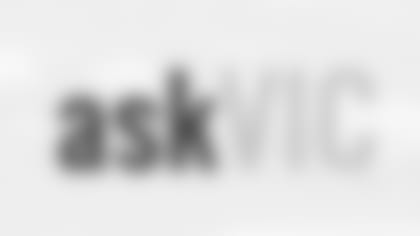 I would just like to point out we are only one game out of first in what has become an exciting three-team race in the division. I have no doubt our best football is in front of us.
It better be in front of the Packers the next three weeks because winning on the road is difficult. This is a critical stretch of schedule the Packers are facing.
Hey, writers, thanks for all your hard work and proper grammar. I was entertained by the game, even though it was a loss. The announcers mentioned the Packers had blitzed more in this game than any other. I saw a lot of walk-up defensive backs. With one of the best run defenses in the league, why would you change it up? I understand the Colts lead the league in poor pass protection. What gave Luck the ability to beat our blitz?
He read it and found the hot receiver, or kept a back in the backfield for protection, or stepped up in the pocket, as he did to make Ha Ha miss on the critical third-down play. Andrew Luck is a big guy. That was never more obvious than when he and Aaron Rodgers met on the field after the game. On one pass, Luck got hit from Julius Peppers on one side and by another rusher on Luck's blind side, and Luck never flinched or took his eyes off his receiver. Luck is a special quarterback. Blitz doesn't mean sack. It can be beaten.
I actually felt pretty good about this team after last week's loss. This feels more like a reality check. I know there are eight more games and I will watch them all and continue to hope for the best. What else can I do?
We can watch or not watch. I like to watch.
I can't wait to see how the three clown writers try to spin this embarrassment of a performance this week. At least I'll have something to laugh about, I guess. I just don't know if it'll be enough to keep the tears away.
I share your disappointment, but not your tears.
Well, Vic, we are 4-4 through half the season. This team can get healthy and hot in the second half. Do the Vikings and Lions falter just enough for the Packers to capitalize? Winning the final three division games is paramount. Can they win enough of the other games?
The final two games of the season will decide the NFC North title. That's my expectation.
Dennis from Hinzerath, Germany
Another tough loss against an opponent under .500. What went wrong with the offense in the first three quarters, in your opinion?
In all sincerity, I'm not qualified to answer your question with any kind of technical expertise. I think Aaron Rodgers answered your question on many fronts in his postgame press conference. Here it is.
Helmut from Hunding, Germany
Vic, I know help is not on the way. Keep fighting?
Don't expect an announcement the Packers have elected to quit trying to win a championship.
Almost a great comeback there by the Packers, but it's not easy to beat Luck in the fourth quarter. According to some fans, this game was a must win and our playoff hopes are all but lost. Why can't we just enjoy the ride?
Fear of defeat has become greater than the thrill of victory. I'm not sure when that happened to football fans, but I believe it to be a sad fact of today's sports culture.

Gene from Los Angeles, CA
Vic, should I get nervous yet? Something's not working well. What do you think it is?
Eddie Lacy and James Starks have been out of action. They're missed. FULL CONSISTENCY begins with the power running game. It's how you control the action. The Packers are doing a nice job of running the ball for yards out of a creative set, but it's being able to run the ball with power and when the defense is expecting you to run it that forces the defense to commit an extra defender to the line of scrimmage.
Adam from Chippewa Falls, WI
It looked like the squirrel was the only one from Green Bay who showed up on the field yesterday.
A football stadium is a good place to go to find nuts.
Well, I guess the good news is the Vikings have lost three in a row and the division is still wide open.
One door closes and another door opens. The Lions are a half-game ahead of the Packers, with a home game against the Packers in hand. The final two weeks of the season are going to be dynamite. As we would say in Pittsburgh, that's my pinion.
Vic, as simple as possible, why did the Packers lose to the Colts?
The scoreboard says it's because the Colts got it done in crunch time, but the game needs to be examined for more than its final score. The Colts protected Andrew Luck, which they didn't do in previous weeks. The rush needs to get home, and defenders need to hold their coverage long enough to allow the rush to get home. Football is a wonderful team game.
Billy from West Jordan, UT
Vic, I have learned to just watch, because of you. At the end of the day, it's just a football game, but after these last few games, I'm hurting. Help me!
The election will take your mind off it. Nothing could be as bad as this election.
Ricky from St. Charles, MO
Vic, where was the offense in the last two drives of the game the whole entire rest of the game? Why does it seem they only turn up the intensity when they're down big?
That's not it. There's something about human nature and how it reacts when it goes into protection mode. Why did the Rams score their only touchdown of the game in the final minute of play in a 13-10 loss? Why did the Steelers score twice late in the fourth quarter in a 21-14 loss after being unable to do anything meaningful for three-and-a-half quarters? Prevent is more than a defense, it's a state of mind, and it's human nature to go into a prevent state of mind when leading by 18 points and time running out. The Packers led by 18 in Indianapolis in 2012 when Luck rallied the Colts to victory.
Winston from Platteville, WI
Is there hope for this season still? I just feel like the injuries keep us from getting where we want and need to be to be a contender.
I share your frustration. Injuries are a leaguewide problem. It's almost as though teams spend the first half of the season finding out who's going to get hurt, so they can spend the second half of the season finding their identities. You can't find your identity with a lineup that changes week to week. As I wrote in last Monday's column, injuries and penalties are dulling my enjoyment of the game. There are too many of each.
Vishnu from San Luis Obispo, CA
And we're back to square one.
Don't surround yourself with yourself, move on back two squares.
Sam from Edinburgh, Scotland
Watching the defense in a one-score game stand there for kneel-downs at the end is disheartening. It's a one-score game. Rush their offensive line and try and force a fumble.
That's unprofessional and undignified, plus, it's not a good way to keep your quarterback healthy.
I still see flashes of what this team could be, but do you think the injuries on both sides of the ball are starting to catch up with this team?
Injuries catch up to all teams. At midseason, 12 teams in the league have four wins each. Coaches are having difficulty sustaining winning. Why? Because injuries are forcing them to coach a different team nearly every week. It's the reason I'm so big on December football. In my opinion, injuries prevent most teams from building anything lasting, until December. The goal is to get to December, get healthy and get hot for a playoff run. December is to football as Lourdes is to crutches. All of a sudden, everybody can walk. The football waters of December have tremendous healing power. Prepare to be healed soon.