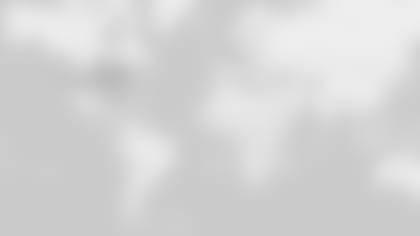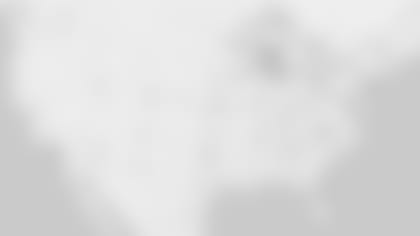 Throughout the season, we have seen the Packers use Randall Cobb in the backfield, with some success. Is this something you expect to see more of in the playoffs?
Didn't we all envision a Darren Sproles type of role for Cobb when the Packers drafted him? Cobb's role deepens with each season. He's become a player that stretches the field horizontally. As a wide receiver, I thought he did his best work in the middle of the field. I like him even more in the flats coming out of the backfield. There's no limit to what Cobb can do and I think you're going to see him used in some special ways, too.
Do you think McCarthy has some formations or plays tucked away that nobody has seen yet?
All coaches do, but this is the time of the year when you win with predictability. The Packers were going to run the power sweep, and they did. The Steelers were going to trap you, and they did. The 49ers were going to run sprint right option, and they did. The Cowboys were going to run the lead draw with Emmitt, and they did. Tomorrow, the Packers will run the stretch play with Eddie Lacy, and I believe it's that play that will define the Packers' performance on offense.
Jim from Fairview Heights, IL
Vic, you just won the coin toss. How do you start the game, on offense or defense?
I defer, which would likely put my defense on the field. My charge to them would be to force a three-and-out and give the ball to Aaron Rodgers near midfield.
Cam Newton makes more plays than Russell Wilson.
Dru from American Fork, UT
Knowing how much you hate the cold, how are you going to handle the pep rally on Saturday?
I woke up this morning thinking about that.
Vic, I just watched the "Final Thoughts" video for this week and I must say that if the Packers react to the cold the way you did, then we are in big trouble.
I don't know how these players do it. I'd fake an injury. Vic to Cowboys: It's not too late; turn the plane around.
Vic, living in Washington State right now, I have to listen to lots of Seahawks fans proclaiming their superiority, all but claiming the Super Bowl is already won. My question for you is should I warn my family and friends of the dangers of their chortling, or hope they find out the hard way? What should a winsome Packers fan do?
It seemed like Tony Romo was a frontrunner for MVP. Why then is all the hype around this game centered around DeMarco Murray?
Because he's the centerpiece of that offense. He's the engine that drives it. Stop him and you greatly improve your chances of stopping Romo. Murray is the Cowboys' MVP, which says everything about how the league MVP has become nearly the exclusive property of the quarterback position.
I was getting ready to watch the "Final Thoughts" video. My wife heard the music and said, "It's that Vince guy, again." Thought you would enjoy that one.
We shot that intro on the most beautiful day in the history of the world. We shot this week's "Final Thoughts" yesterday. It might've been the coldest I have ever been in my life. We need a new intro.
Since you acknowledge soccer-style placekicking to be more effective than straight-line placekicking, does that mean you accept soccer to be a sport?
No. I don't even want kickers in the Hall of Fame.
Roger from Indianapolis, IN
I see Dallas as putting a hard rush on defense early, trying to get to a less than mobile No. 12. This sets up a screen pass situation. Maybe James Starks is the X factor, catching 3-4 passes for about 45-50 yards total to keep drives alive.
The screen pass is an effective weapon against a hard rush, and Packers fans love a good screen pass more than any fans in the history of the world.
Ryan from London, England
Do you expect Scott Tolzien to be active again?
I think it's reasonable to believe the Packers need to go heavy at the quarterback position.
Mitchell from Hazel Green, WI
I have a feeling after this game everybody will be talking about Rodgers having made the key play of the game with his legs. Maybe a QB sneak in the south end zone or a slow but effective scramble on a third-and-long in crunch time.
A few weeks ago, when we got into that Rodgers-Bradshaw comparison, I forgot to mention one distinct similarity between the two: They both have a strong flair for the dramatic. Great quarterbacks have that personality trait.
Can you see a Ravens vs. Packers Super Bowl?
I don't think it would shock anybody.
Vic, is there any way to keep Gov. Christie and his orange sweater out of Lambeau Field? Maybe Gov. Walker has some special powers, or maybe the airport could accidentally close?
You don't know much about politics.
Vic, coming to you from sunny Florida! I just watched the "Final Thoughts" segment. I've never experienced -20 wind chill. If you had to describe it in one word, what would it be?
Ted Williams. Oh, wait, that's two words. Vic to Cowboys: Bring extra fingers and toes.
Amanda from Rapid City, SD
Vic, that moment in the "Final Thoughts" intro where you grab your heart doesn't seem so funny anymore.
We shot that intro in July. I was just starting to get symptoms, which is why I put my hand to my heart. Training camp was about to begin, so I ignored the problem and scheduled the stress test for the day after the last regular-season game. Do you have any idea how stupid that is? What is wrong with me and how have I managed to live this long? I'm ashamed. With those words, I will attempt to provide perspective the readers of this column might use on Sunday: It's just a game; enjoy it.