PITTSBURGH – The Packers had two cracks in the red zone in the final minutes, but the Pittsburgh defense got interceptions both times as the Steelers hung on for a 23-19 victory on Sunday at Acrisure Stadium.
With the loss, the Packers fell to 3-6. The Steelers improved to 6-3.
Green Bay trailed 17-7 in the first half and climbed back, eventually taking a 19-17 lead in the third quarter. Two Pittsburgh field goals put the Steelers back in front, and the Packers couldn't answer.
A blocked extra point on the Packers' second touchdown, in the second quarter, loomed large the rest of the way as Green Bay couldn't settle for a field goal on their final possessions. QB Jordan Love took two shots at the end zone and was picked off both times, the last one coming on the final play of the game from the Pittsburgh 16-yard line.
For the Packers, Love was 21-of-40 for 289 yards with two TDs, two INTs and a 71.8 passer rating. WR Jayden Reed caught five passes for 84 yards and a TD, TE Luke Musgrave caught two passes for 64 yards, and WR Dontayvion Wicks had three grabs for 51. Romeo Doubs has the other TD catch among three receptions for 31 yards.
On the ground, RB AJ Dillon had nine carries for 70 yards, including a career-long 40-yarder, and RB Aaron Jones had 13 carries for 35 yards.
For the Steelers, QB Kenny Pickett was 14-of-23 for 126 yards and a 75.6 rating. RBs Jaylen Warren (15-101) and Najee Harris (16-82) combined for 183 rushing yards on 31 attempts, with one TD apiece, while WR George Pickens caught three passes for 45 yards.
Here's a recap of all the action: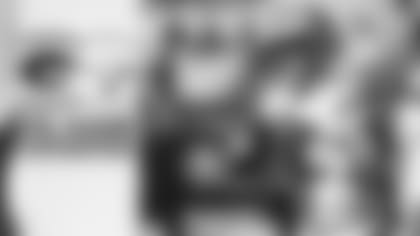 Packers and Steelers tied at 7 after first quarter
The Packers won the opening coin toss and deferred. Pittsburgh kept the ball on the ground on its opening drive, with Najee Harris and Jaylen Warren combining for 40 yards on seven touches.
The Steelers' drive was aided by a 17-yard defensive pass interference penalty on Carrington Valentine in coverage against Diontae Johnson on third-and-3 from the Pittsburgh 45.
The nine-play, 75-yard drive ended with a Harris 4-yard touchdown run to put the Steelers up 7-0 with 10 minutes, 1 second left in the first quarter.
That score snapped Green Bay's streak of 13 straight games without allowing a touchdown on the opponent's opening possession, which had been the longest active streak in the NFL.
The Packers answered right back on their first possession, which began at their own 31 after Keisean Nixon's 36-yard kickoff return.
The Packers opened with a 9-yard completion to Christian Watson on an out. Watson converted the first down with a 14-yard pass from Jordan Love on a slant to move the Packers across midfield.
The offensive line gave Love plenty of time on second-and-7, enabling the Packers' quarterback to find Dontayvion Wicks open in the middle of the field for 23 yards.
Love completed his first four pass attempts before missing Watson on a second-and-7 crosser from the Pittsburgh 8. Love hit Romeo Doubs for the touchdown on a third-and-7 corner to tie the game at 7 with 4:42 left in the first quarter. Love completed 5 of 6 passes for 60 yards on the 10-play, 69-yard drive.
Anders Carlson's ensuing kickoff went out of bounds, giving the Steelers the ball at their 40. Cornerback Keisean Nixon was temporarily credited with an interception of Pittsburgh quarterback Kenny Pickett near the Packers' sideline before the ruling was changed to a second-and-1 pass deflection. 
Harris ran for 11 yards on a third-and-1 pitch to the Green Bay 30. The first quarter ended with Pickett hitting Warren on a pass in the flat to convert on third-and-3.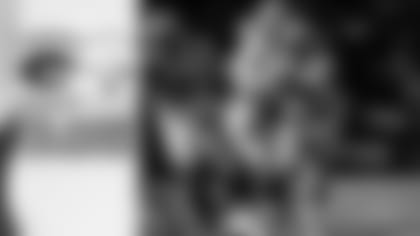 Steelers lead Packers 17-13 at halftime
Lukas Van Ness and Karl Brooks combined for a 1-yard tackle of Warren, but Pittsburgh avoided second-and-long with a defensive holding penalty on the next play.
Warren capped the 11-play, 60-yard scoring drive with a 16-yard Warren TD run to put the Steelers back up 14-7 with 14:12 left in the first half.
Green Bay went three-and-out on its next possession after Love and Watson couldn't connect on a third-and-8 stop route. Daniel Whelan's 43-yard punt was returned to the Pittsburgh 46.
An illegal contact penalty on first down moved the Steelers across midfield. Isaiah McDuffie stopped Pickett on a third-and-1 sneak at the Packers' 40, but Pittsburgh converted on fourth down with a pitch to Warren for eight yards.
Preston Smith sacked Pickett for a 7-yard loss, moving Pittsburgh back to the GB 39. A 12-yard pass to Connor Heyward set up Chris Boswell's 42-yard field goal to extend Pittsburgh's lead to 17-7 with 8:08 remaining in the half.
The Packers started their third possession with Watson drawing a 7-yard defensive pass interference penalty against Joey Porter Jr.
Jones charged forward for six yards on second-and-7 and converted with a 2-yard pitch from Love on third-and-1. AJ Dillon then broke free down the left sideline for a career-long 40-yard run to the Pittsburgh 29.
Love was sacked on first down but led Jayden Reed perfectly to the end zone on a deep crosser for the 35-yard touchdown with 4:14 left in the second quarter. The extra point was blocked.
Pittsburgh started at its own 15 after Anthony McFarland Jr. muffed the kickoff. Pickett' second-down pass for Warren was ruled incomplete, though Packers Head Coach Matt LaFleur challenged the ruling on the field that it was a forward pass. The play stood upon review.
Jonathan Owens broke up a third-down pass attempt for Heyward and the Packers took over at their 46 with 3:12 left. Jones gained six yards on second down but couldn't bring in a third-down pass in the flat and Green Bay was forced to punt after the three-and-out.
Starting at the Pittsburgh 9, Pickett hit Diontae Johnson (for 17 yards) and George Pickens (for 12 yards) on back-to-back plays to reach the two-minute warning.
The Steelers' drive stalled when Ballentine broke up a third-and-2 pass for Johnson to force a punt with 1:20 left. Green Bay ran out the clock to end the half.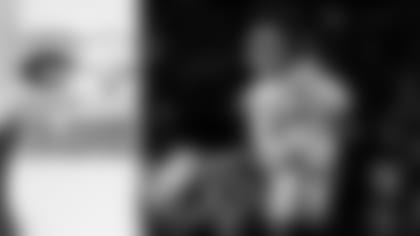 Steelers lead Packers 20-19 after three
Nixon returned the second-half kickoff 49 yards to the Pittsburgh 44. The Packers chose to go for it on fourth-and-6 after two Jones runs and a third-down incompletion.
Green Bay converted with a 7-yard fade to Jones. Two Dillon runs made it third-and-3 from the Steelers' 26. Jones caught a wheel route out of the backfield for 12.
After Love's third-down pass for Luke Musgrave went out the back of Pittsburgh's end zone, Anders Carlson made a 31-yard field goal to cut the Steelers' lead to 17-16 with 9:08 left in the third quarter.
Pittsburgh's Mason Cole was called for holding on second-and-7, pushing the Steelers back to their 15. After an incompletion, McDuffie forced the three-and-out with a tackle of Heyward after a 7-yard catch.   
Love opened the Packers' next possession with a 20-yard completion to Doubs to the Green Bay 26. He converted on third-and-7 with a 36-yard pass to Musgrave down the seam to the Steelers' 15.
The Packers gained six yards off a short pass to Reed and then took a 19-17 lead with a 28-yard Carlson field goal with 3:04 left in the third quarter. The nine-play, 68-yard drive lasted 4:06.
Pittsburgh gained 28 yards on the first play of its next series with a back-shoulder pass from Pickett to Pickens, who advanced the ball to the Packers' 38. Green Bay's defense held its ground after De'Vondre Campbell's third-and-3 breakup. Boswell made a 49-yard field goal, as the Steelers retook the lead 20-19. 
The Packers started at their 34 after Nixon's 29-yard kickoff return. The third quarter ended with the Packers facing third-and-11.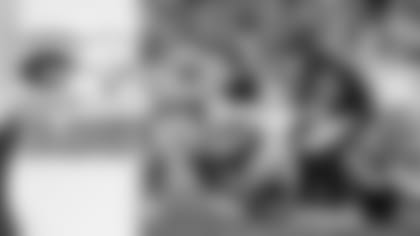 Steelers hold off Packers, 23-19
The Packers tried the misdirection pass from Wicks to Jones on third-and-11 but lost five yards after Jones fumbled the initial cross-field lateral.
Harris busted a 24-yard run up the middle, but Nixon stopped him for no gain on the next play. Ballentine then broke up a deep ball intended for Johnson in 1-on-1 coverage on second down, which was followed by another Pickett incomplete pass.
The Packers took over at their own 9 after Pressley Harvin III's 39-yard punt. Green Bay converted the next first down with two Dillon runs for eight yards and then a quick 2-yard out for Reed.
The Packers were forced to punt after Love's pass intended for Kraft on third-and-7 fell incomplete.
Pittsburgh ran the ball downfield behind Warren, who opened the drive with an 11-yard rush and then broke a 20-yard run to the Packers' 25. The defense held to a 35-yard Boswell field goal after Campbell pressured Pickett into a third-and-2 incompletion.
Trailing 23-19, the Packers took over at their own 25 with 5:14 remaining. Love opened the drive with a 28-yard pass to Musgrave on a corner route. On third-and-10, Love found an open Wicks for 32 yards in the middle of Pittsburgh defense.
Love tried to thread a pass to Watson in the end zone, but Patrick Peterson batted it up for Keanu Neal to intercept the pass and return it to the Green Bay 24. Neal was injured on the play.
Pickett scrambled for 11 yards to convert on third-and-6. Green Bay used its second timeout with 2:25 left. The game reached the two-minute warning after Warren was stopped for no gain on second-and-10. Calvin Austin III was called for offensive pass interference on third down.
The Steelers ran an 11-yard draw for Warren before punting the ball back to Green Bay. The Packers took possession at their 19 with 59 seconds remaining.
Love opened with a deep crosser to Reed, gaining 49 yards to the Steelers' 35. Love scrambled to the 28 with 22 seconds left. After a pass to Jones for no gain, Love's pass to Dillon fell incomplete on third-and-2.
However, Love's fourth-down check down to Dillon gained 11 yards. Green Bay clocked the ball with three seconds left. Love was picked off on the goal line to end the game.