Really hope Jaire is back this week – not just Packer fans but all sports fans shouldn't be deprived of a Davante Adams vs. Jaire Alexander matchup.
We're all keeping our fingers crossed for that matchup. We got to see it on the practice field for four years but never in an actual game. I think Alexander would admit Adams helped the All-Pro cornerback sharpen his skills during his first couple years in the league. It would be fun to see them square off at this juncture of their professional careers.
Not a question, but a comment for those fans complaining about 10's accuracy. So, he's missed a few. So what? Let's take a look at his predecessors, shall we? Lynn Dickey 55.9% accuracy. Don Majkowski 55.3 (and he was known as the "Magic Man"). Brett Favre 62. Aaron Rodgers 65.3. Love 57.7. So, after only four games, he's already better than half of our starting QBs in the past 40 years and can only get better. Happy Taco Tuesday from Virginia.
As long as the turnovers are under control, I don't get tied up in accuracy numbers. Like Spoff said, I'd rather have a young QB who's unafraid to take shots downfield than someone dinking-and-dunking for a few yards and producing no points.
Do you expect to see any changes on the offensive line before the Packers play next Monday? Our depth has nearly evaporated. Who are the best five now?
Thursday was disappointing, but you can't throw out Baby Spoff with the bathwater. Five days earlier, the Packers' offensive line did well against New Orleans even without David Bakhtiari and Elgton Jenkins. If Jon Runyan and Zach Tom are OK, my guess is the O-line will look similar in Paradise, Nev. Green Bay needs to make the corrections and get right because Maxx Crosby is knocking on the door and he ain't bringing cookies.
The Raiders have too much talent to have a 1-3 record. They have a top three running back, top two (not two) wide receiver, and they have Mason Crosby's long-lost cousin, Maxx, who is one of the best pass rushers in the game. I haven't seen enough of their games to know what's going on. What have you seen and how can we give them that fourth loss? This will be a good test to see if the team's been able to correct anything defensively and on the offensive line. They can't let Maxx do what Hutchinson did.
Turnovers. The Raiders are dead last in turnover margin at minus-nine. Defensively, Las Vegas hasn't been bad. Crosby is off to an All-Pro start, but the Raiders only have generated a single takeaway to 10 giveaways, including seven interceptions. The Packers must keep taking the ball away.
Detroit: one playoff win in 65 years. Wow. In that time, how many times have the Lions drafted in the top 10? How many times have the Packers drafted in the top 10? With all the youth of our football team and the injuries to our top players and a new quarterback that has started five whole games, we are in good hands. Or we could be Lions fans with all those draft picks in all those years. I'll take my beloved Packers. As the infamous quote of our previous MVP quarterback said, RELAX.
I meant what I wrote on Saturday about staying the course. Improvement comes from correcting, not overreacting. The Lions game taught some lessons to this team. The Packers have six games before the Thanksgiving rematch. The goal is to be a much better – and hopefully healthier – football team by then.
Mary Ann from Black Mountain, NC
The great Patrick Mahomes is intercepted twice, and the Chiefs squeak out a three-point win. Which indicates to me that Mahomes is not getting worse, but the defenses are becoming so much more effective. Love so far has been effective in not being regularly intercepted, which is remarkable given his level of experience and the greater skills of the defenses. The great QBs don't throw it away, and by this definition, Jordan Love is on a good track. Is that what you are seeing?
Love is human and mistakes will happen, but what's most encouraging to me is how he sees through the smoke in the pocket and finds his receivers. Love isn't getting off his reads because he hears footsteps. You can live with the INTs if the quarterback makes plays (see: Allen, Josh). Love made some spectacular throws in September, with room to get even better in October.
Hi guys, why didn't we run the ball more against the Lions?
The Packers faced a lot of loaded boxes against the run and seven-man zone in the pass game. Green Bay needed to break one of those tendencies and struggled to do so. If teams are selling out to stop the run, you better be able to pass and vice versa.
Michelle from Ringgold, GA
What do the Packers have to do to get the running game going?
Now is the time to answer that. It appears Aaron Jones was no worse for wear coming out of the Lions game, so we should get a truer feel of the running game's potential against the Raiders, who are 25th vs. the run this season.
With David Bakhtiari's future uncertain at this time, what happened with ACL surgery two years ago that didn't work? Is his sheer size the main reason for the ongoing problems and the rigors of his position? I highly doubt there was any surgical mistakes made or rehab issues, so what are expectations going forward with him? I heard another more significant surgery is looming which leads me to believe an injury took place after the last ACL repair.
I'm not gonna speculate on that or really offer any comments related to Dave's situation until he speaks. Per LaFleur, it sounds like Bakhtiari will address the media here at some point.
Jog my memory, is this your first (football) trip to Vegas? Are you taking a mini bye after the game?
That's correct. This will be the 36th stadium in which I've covered an NFL game. The only NFL venues I still need to check off are SoFi in Los Angeles, NRG in Houston, and Lucas Oil in Indianapolis (though I've technically been inside for the scouting combine). No official bye for me next week but hopefully I'll get a day out of the office. I told my dad I'd go golfing with him.
Gentleman: Regarding the run "D" vs. DET. You stated that about 15 of the runs were held to two yards or less. The others were of longer. Sounds to me that the talent is there to be good against the run if it can happen in close to 50% of the runs. Gash plays may be a result of players not fulfilling assignments on defense. Is this possible due to some of the reserves being rookies? Also, not having Jaire Alexander at corner does not allow a safety to drop down in the box. Thank you.
The toughest thing to process about the Packers' run defense is how it didn't allow a run of more than 20 yards to Bijan Robinson, Jahymir Gibbs or David Montgomery. Yet, it conceded 200-plus rushing yards in those two contests and is ranked 30th through four games. That suggests Green Bay is allowing too many intermediate runs, which fuels sustained drives. When the Packers win on first down, they usually get off the field. They need to get the runner down on first contact.
Kerry from Lakewood Ranch, FL
The Packers next five games are against teams not considered offensive juggernauts. What do you hope to see on the defensive side of the ball during this stretch?
More of what the defense looked like in Week 1 against Chicago and Week 3 vs. New Orleans. The Packers have the dominant defensive potential, but the challenge is playing at that level against elite playmakers. You can't take the Raiders for granted because they certainly check that box.
Hello guys. Have you noticed a change in the mood reaction to a Love defeat than under Rodgers? It seems more realistic and accepting of team growth. Under Aaron, there almost seemed an inquiry as to how a team with a Hall of Fame QB and array of talent could be beaten. It could not be the opponent but now there is recognition. Thanks.
To be honest, it all feels the same to me. Overreactive individuals will overreact regardless of what's on the menu.
Robbie from Guelph, Canada
Khalil Mack had six sacks against the Raiders. What is the largest number of sacks registered by a Packer in a single game?
Vonnie Holliday had five sacks vs. Buffalo on Dec. 22, 2002. That's the team record since the NFL made sacks an official statistic in 1982.
Hi Wes, sadly, I see John Gordon passed away. I did a story with John, a former student and later professor at St. Norbert College, on how he created the iconic Packers G. I know John was proud of his history with the Green Bay Packers and he spoke to me about working as an assistant equipment manager under Dad Braisher and Vince Lombardi while attending SNC. How would you sum up his legacy?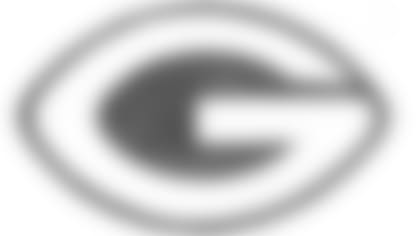 Spiff mentioned the risk of the Bears' winless streak continuing resulting in Caleb Williams ending up in our division. While he may eventually be a step up for the Bears at QB, Justin Fields set Bears records for the first half last week and they still lost because they are an organizational mess in distress. Not sure I agree with the risk and am thankful for the stability throughout the organization we support. Bears have never fired a coach in-season, odds it happens this year?
You guys know me. I don't do "firing" talk. That's pointless banter for those looking to score ratings in the 18-49 demo. What happened to Chicago on Sunday is disconcerting, though. Because even when everything goes (mostly) right for Fields, the Bears still found a way to lose. The ship is taking water. No doubt about it. Chicago needs to find answers and fast.
Last week we saw a score of 70-20, almost the highest score ever. Has there ever been a game by the score of 3-2 or what is the lowest score of a game?
According to NFL Scorigami, there have been 73 scoreless ties in NFL history and five 2-0 games. Coincidentally, the Packers were part of three of the latter: a 2-0 loss to the Frankford Yellow Jackets in 1928, a 2-0 win over the Bears in 1932 and a 2-0 loss to the Bears in 1938. There also have been two 3-2 games, including the Chicago Cardinals beating the Milwaukee Badgers in a 3-2 barnburner in 1926.
Don't forget to enjoy an In-N-Out Burger while in Vegas this week! They just opened a new one a cross the street from Allegiant Stadium!
Call me crazy, but I'm not an In-N-Out guy. It's fine, but Culver's is better.
It's said that good pitching beats good hitting. What if you have bad hitting?
Steven from Colorado Springs, CO
Growing up in the Upper Peninsula, I was a diehard Tigers fan long before the Brewers moved to Milwaukee. I know this is a Packer forum, but just wanted to say that Miguel Cabrera brought to professional sports the best example of how it should be done – with skill, perseverance, and, mostly, with a sense of joy and playfulness that defines the word "game." Just a shout out to him and the standard he set. If you haven't seen his farewell eighth inning Sunday, it is so worth the watch.
And he helped beat the Cubs in the 2003 NLCS. For that, Cabrera deserves a free meal in any Wisconsin establishment for life.
Matt from Bloomington, IN
Morning Wes! You have no idea how long I've been waiting to make this submission, but now coming off a bad loss and preparing to face the Raiders on the road here goes: "Save yourself the embarrassment of losing with these losers in Las Vegas, LaFleur."
"Make your jokes, Mr. Jokey…Joke-Maker."
Wes, I'm crushed to note the passing of an Inbox icon, Nickel, the dachshund. You movingly used his daily sunshine quest as a metaphor (after Alvin Jones Sr.'s death) to seek the good in each moment, because our days are fleeting. He loved life. An elite snuggler, avid squirrel-chaser, and sweet, magnetic wag, kids would knock to ask, "Mr. Nickel's Dad, can he come play?" The best boy, his spirit lives on in his humans, his pup brother, and the furry, gameday couch companions of fans everywhere.
Ugh, I'm sorry, Dar. We're thinking of you today, brother. I hope he's enjoying all the pets and treats on the other side. May all the wonderful memories bring you peace.
Dean from Leavenworth, IN
Knocked down, but not out
Young or old, the answer remains the same
Get back up and get back to work, Green and Gold
The ofttimes bumpy road remains straight ahead of you
Rain or shine, the Dean is here.
Curt from Pine Island, MN
So, in the true spirit of II, should there be a laser pointed straight up from the middle of the crossbar? If the ball is incinerated, you get a bonus point?
You can tell we're getting close to the bye. Have a great Tuesday. Insider Inbox
Join Packers.com writers as they answer the fans' questions in Insider Inbox