KANSAS CITY, Mo. – The Packers wrapped up their 2022 preseason with a 17-10 loss to the Kansas City Chiefs at Arrowhead Stadium on Thursday night.
Green Bay finished 1-2 in preseason action, with the regular-season opener slated for Sept. 11 at Minnesota.
QB Jordan Love played into the third quarter and finished 16-of-26 for 148 yards with an interception, which came on a downfield throw late in the first half.
RB Tyler Goodson had a 24-yard touchdown run for the Packers and finished with 28 yards total on seven carries. RB Patrick Taylor added 34 yards on seven carries, and WR Amari Rodgers had 17 on three attempts.
Rodgers added four catches for 39 yards in the passing game, while Goodson added five receptions for 26 yards. WR Samori Toure led all receivers with 83 yards on six catches, as No. 3 QB Danny Etling was 10-of-13 for 97 yards.
The Packers blew a great chance for a TD in the second quarter when they got down to the 1-yard line twice on the same drive, but penalties prevented the score and they had to settle for a field goal.
Etling drove the offense on the final drive to the KC 19-yard line, but a fourth-down pass was incomplete with 34 seconds left.
Defensively, two big plays by the Chiefs set up two touchdowns. A coverage bust led to a 54-yard TD from TE Matt Bushman, and WR Daurice Fountain was left alone in the flat for a 29-yard gain to get inside the 5. Bushman finished that drive with a short TD catch.
Here's a recap of all the action: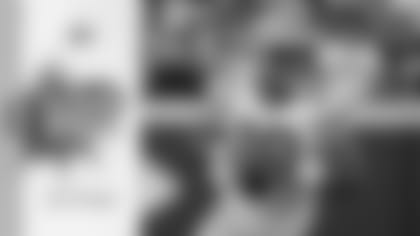 Kansas City leads Packers 3-0 after first quarter
The Packers won the opening coin toss and elected to receive. Playing against Kansas City's starters, Jordan Love and the Packers' offense went three-and-out after Tyler Goodson was tackled a yard short of the first down.
Green Bay's defense forced Kansas City to punt on its first possession, as well, with rookie linebacker Quay Walker tackling Jerick McKinnon in the open field on third-and-9.
The Packers went three-and-out again after being pinned back at their own 8-yard line. Pat O'Donnell booted a 69-yard punt out of the Packers' end zone, as Kansas City started the next series at its 38.
A defensive pass interference penalty aided the Chiefs on their first scoring drive, which culminated in a 44-yard Harrison Butker field goal with 3 minutes, 51 seconds left in the first quarter.
A facemask penalty by Joshua Williams committed against Romeo Doubs gave the Packers a first down. Tyler Goodson picked up 13 yards on a Love pass on the next play.
The first quarter came to an end with a 13-yard pass to Doubs to the Kansas City 36. Love completed 7 of 8 passes for 42 yards against most of the Chiefs' defensive starters. Walker had five tackles (three solo, two assisted) in the first quarter.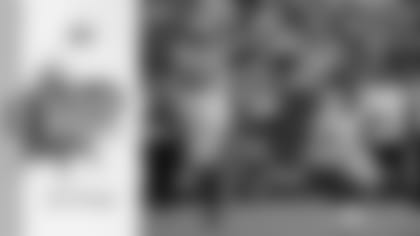 Packers and Chiefs tied at 10 at halftime
Amari Rodgers picked up 11 yards off a read-option run to move the Packers' offense to Kansas City's 23.
On third-and-11, right guard Jake Hanson and center Josh Myers sealed their blocks to spring Goodson for a 24-yard touchdown run to put the Packers up 7-3 with 12:58 left in the second quarter. The 11-play, 83-yard drive lasted 5:23.
Kansas City answered with a 54-yard touchdown from Shane Buechele to Matt Bushman to put Kansas City back up 10-7 with 8:45 left in the first half.
Love stayed in the game but the Packers switched up their offensive line on the next series, with Myers and Jon Runyan exiting, Hanson moving to center, Royce Newman going to right guard, Rasheed Walker entering at right tackle and Zach Tom replacing Runyan at left guard.
The Packers opened their drive with Toure bringing in a tough 19-yard pass across the middle. With good protection on third-and-10, Love hit Rodgers across the middle for 15 yards to move into Kansas City territory.
Patrick Taylor picked up 11 yards up on the middle on third-and-1. Toure caught another pass between the hashes, this time for 23 yards, to set up first-and-goal from the Kansas City 1.
After a false start pushed the Packers back to the 6, Taylor was ruled just short of the end zone on second-and-goal. Head Coach Matt LaFleur unsuccessfully challenged the spot of the ball. Ramiz Ahmed made a 23-yard field goal to tie the game at 10 with 1:48 remaining.
Green Bay's defense forced a three-and-out thanks to a pair of Krys Barnes tackles, giving the ball back to Love and the offense with 45 seconds and two timeouts left in the half.
Love connected with tight end Tyler Davis for 16 yards. The drive ended with Bryan Cook's interception.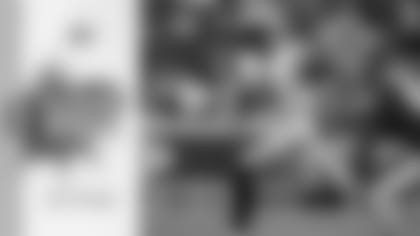 A 29-yard pass to Daurice Fountain keyed Kansas City's opening five-play, 54-yard scoring drive. One play later, Bushman caught his second TD of the night to put the Chiefs back ahead 17-10 with 12:25 left in the third quarter.
Amari Rodgers picked up a first down after catching two passes for 19 yards, but the drive stalled when Love's downfield pass for Winfree fell just out of his reach.
Kansas City drove down to the Green Bay 24 before Jack Heflin went unblocked and dropped Isiah Pacheco for a two-yard loss to force the turnover on downs.
The Packers went three-and-out on their offensive possession with Love being tackled three yards short of the first down on his scramble. Green Bay's defense forced another punt, with Danny Etling replacing Love under center at the end of the quarter.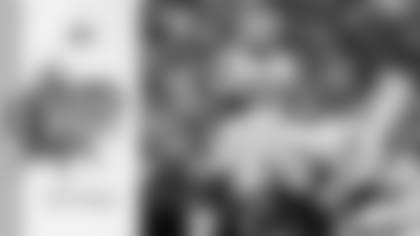 Packers fall to Chiefs, 17-10
Facing third-and-21, Etling connected with recently claimed receiver Travis Fulgham for 16 yards. O'Donnell cranked a 59-yard punt, as the Chiefs started from their own 24.
Chris Slayton and Kobe Jones combined to pressure Buechele into an incompletion on second-and-8. Kansas City punted after another incompletion.
Heflin forced a fumble of Tayon Fleet-Davis, resulting in a loss of 11 yards on second-and-8. Kansas City was forced to punt two plays later.
Etling got the Packers moving with an 11-yard pass to Sal Cannella and an underneath pass to Taylor, moving Green Bay to its 46-yard line at the two-minute warning.
Etling's streak of seven straight completions stayed alive when Cannella drew a defensive pass interference call at the Kansas City 47.
Etling made it nine in a row before throwing an incompletion, completing a 7-yard pass to Taylor and a 14-yard pass to Toure to the Chiefs' 26. A 7-yard pass to Cannella set up fourth-and-3 at the Kansas City 19.
Etling's pass for Toure fell incomplete and Green Bay turned the ball over on downs.