GREEN BAY – The Packers rested most of their starters on both sides of the ball in the second half and the Lions pulled out a 37-30 victory on Sunday at Ford Field.
Green Bay finished the regular season 13-4 and has the No. 1 seed and first-round bye for the upcoming NFC playoffs. Detroit finished 3-13-1.
With QB Jordan Love taking over for Aaron Rodgers in the second half, the Packers rallied to take the lead on a 62-yard touchdown on a screen pass to TE Josiah Deguara. With the two-point conversion, that put Green Bay up 30-27 with 4:49 left.
Detroit came back with a 14-yard TD run by RB D'Andre Swift just after the two-minute warning to retake the lead, 34-30, and then Love was intercepted on his final two drives.
The first one was a pass that was deflected twice on a slant over the middle, setting up a Detroit field goal. With one final chance down seven points, Love threw behind WR Equanimeous St. Brown in the final half-minute of the game and was picked again.
Love finished 10-of-17 for 134 yards with one TD and the two INTs for a 64.0 passer rating. Rodgers played the first half and was 14-of-18 for 138 yards with two TDs, both to WR Allen Lazard, for a 135.6 rating. The Lions led 17-13 at intermission.
Lazard finished with five receptions for 75 yards and the two scores. WR Davante Adams set the franchise's single-season record for receiving yards by catching six passes for 55 yards before departing. RB AJ Dillon had 14 carries for 63 yards, and RB Patrick Taylor added 11 rushes for 53.
The Lions scored two touchdowns in the game on trick plays, as QB Jared Goff was 21-of-30 for 238 yards with the two TDs and a 115.7 rating. WR Amon-Ra St. Brown had eight catches for 109 yards and a score, while Khalif Raymond had four grabs for 101 yards and a TD. RB Jamaal Williams ran 13 times for 43 yards, while Swift had seven carries for 30 yards and a TD.
Returning from injury, LT David Bakhtiari and C Josh Myers both got action in the first half for the Packers. Health-wise, WR Marquez Valdes-Scantling (back) and CB Chandon Sullivan (knee) left the game for Green Bay.
Here's a recap of all the action:
Packers and Lions tied at 7 after one
The Lions won the opening coin toss and deferred. With left tackle David Bakhtiari and center Josh Myers both returning, the Packers opened with the fast start they were looking for on their first possession.
Quarterback Aaron Rodgers surpassed 4,000 passing yards on the season on his first pass, a 28-yard throw, to Allen Lazard to put Green Bay past midfield.
The Packers converted four third downs on the series, including an 11-yard pass to Davante Adams on third-and-10 to get into scoring territory. After Lazard's 8-yard catch off a slant set up first-and-goal at the Detroit 9, AJ Dillon plowed through for eight yards.
On third-and-goal, Rodgers went back to Lazard for a 1-yard TD pass to put Green Bay ahead 7 minutes, 42 seconds left in the first quarter. Lazard had three receptions for 37 yards on the 13-play, 74-yard drive.
Former Packers running back Jamaal Williams converted Detroit's initial first down but Green Bay defensive lineman Dean Lowry halted the drive with his career-high fifth sack of Jared Goff on third-and-5.
On fourth-and-13, the Lions attempted a fake punt but Jack Fox's throw to Godwin Igewbuike fell incomplete with Packers linebacker Tipa Galeai in coverage.
Green Bay went three-and-out and punted the ball back to the Lions at their own 7. Detroit scored on a 75-yard pass from receiver Tom Kennedy to Kalif Raymond on a trick play after Amon-Ra St. Brown pitched it to Kennedy.
Davante Adams broke Jordy Nelson's single-season franchise record with a 13-yard catch on the team's third offensive possession, giving him 1,535 receiving yards on the season.
Lions lead Packers 17-13 at halftime
The Packers worked the ball down to the Lions' 43 but turned the ball over on downs after a 1-yard pass to Josiah Deguara on fourth-and-4.
The Lions took the lead on their next series with Amon-Ra St. Brown, the younger brother of Packers receiver Equanimeous, catching four passes for 49 yards on the 10-play, 57-yard drive.
He found paydirt on fourth-and-2 after coming in motion and finding a soft spot in the end zone to give Detroit a 14-7 lead with seven minutes left in the half.
The Packers sent their starters out for the fourth series, though Yosh Nijman replaced Bakhtiari after a 16-yard pass to Adams. Green Bay ran the ball well behind AJ Dillon, who gained 21 yards on four rushes.
On second-and-6, Lazard came on a crosser off play-action and caught a 26-yard touchdown to make it 14-13 with 2:34 remaining after Mason Crosby missed the extra point wide right.
The Lions ran a two-minute drive down to the Green Bay 16 before Riley Patterson made a 34-yard field goal to extend the Lions' lead to 17-13 at halftime.
Davante Adams finished the first half with six catches for 55 yards, putting at him 123 receptions for 1,553 yards and 11 touchdowns for the year.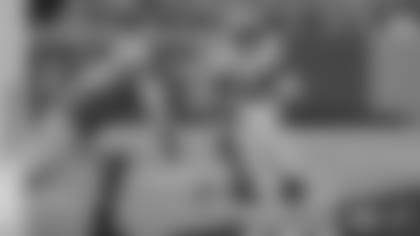 Lions lead Packers 24-16 after three
Green Bay's defense forced a three-and-out to start the second half, with Amari Rodgers returning Jack Fox's 67-yard punt a season-long 23 yards to the Packers' 31.
Jordan Love took over at quarterback, with Patrick replacing Myers at center and Royce Newman coming in at right guard. The series ended when the Packers turned the ball over at their own 36 after a Juwann Winfree fumble.
The Lions turned the takeaway into points with Goff hitting Brock Wright on a Flea Flicker for a 36-yard touchdown to push the Lions' lead to 24-13 with 12:50 left in the third quarter.
The Packers ran play-action to get the next series going, with Dominique Dafney taking an underneath pass upfield for 26 yards. Green Bay converted a fourth-and-2 after the Lions jumped offsides.
Dillon busted a nine-yard run before converting on third-and-1 with a seven-yard pickup. The Packers settled for a 36-yard field goal to make it 24-16 with 7:38 left in the third quarter.
Green Bay's defense earned another three-and-out, giving the offense the ball back at its own 43 with 6:06 left in the third quarter.
Patrick Taylor picked up 21 yards on his first two carries, including a 12-yard pick-up behind the outside block of Josiah Deguara. The Packers went for it on fourth-and-2 from the Detroit 16, with Love sneaking a ball in to Winfree for two yards and the first down.
Love converted another third down with a 3-yard pass to Patrick Taylor on third-and-2 to end the third quarter.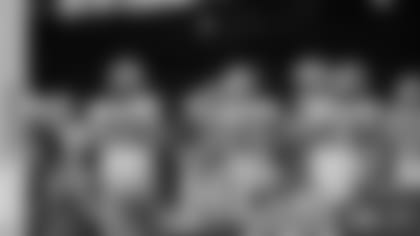 Lions beat Packers 37-30
The Packers opened the fourth quarter with a 1-yard Patrick Taylor touchdown run. Green Bay still trailed, 24-22, after a missed two-point conversion with 14:12 left in regulation.
The Lions moved the ball down to the Green Bay 18 before settling for a Patterson 36-yard field goal that made it 27-22 with 6:39 remaining.
The Packers took a 30-27 lead after Deguara took a tight end screen 62 yards to the end zone. Love ran the ball in on a read-option to add the two-point conversion with 4:49 left.
Nickel cornerback Chandon Sullivan walked off with the team's medical staff during the Lions' next series. Detroit moved back into Green Bay territory with a 28-yard pass to Amon-Ra St. Brown.
A 15-yard pass to Wright converted a third-and-5 and moved the Lions inside the Packers' red zone to the 14. Detroit scored after the two-minute warning with a D'Andre Swift TD run to retake the lead, 34-30, with 1:54 remaining.
Amari Rodgers couldn't bring in Love's pass on second down and was intercepted by C.J. Moore. The Lions extended their lead to 37-30 with a 27-yard Patterson field goal with 48 seconds left. Green Bay still had one timeout remaining.
The Packers had one more shot but Love was picked off again, this time by Tracy Walker, to end the game.