Draft pick Royce Whittington weighed in at 319 pounds in 1961. Domenic Gentile, basketball coach at West De Pere High School and a new training camp aide to trainer Bud Jorgensen, checked the scale. Vince Lombardi looks on from the doorway.
Training camp has always been serious business, but more so today with players having more at stake and NFL teams investing more in them than ever before.
Training camp has changed in other ways, too. Today, it's all about growth and development, fine-tuning the plays in a dense playbook, and being smart about training, nutrition and injury prevention.
Years ago, it was more like boot camp with up-downs, nutcrackers and gassers, all under the watchful eye of coaches who barked orders and spit fire during those tortuous drills.
The ways of yesteryear weren't necessarily better, but they certainly produced better or more bizarre stories. Here are five favorites of mine.
1.     Holding Camp in a Pasture – From 1951 to 1953, coach Gene Ronzani decided to hold training camp at what was then the Minnesota Agricultural Experiment Station in Grand Rapids, Minn. Located 80 miles northwest of Duluth on the Mesabi Iron Range, the school was more than just isolated. "They had goats and sheep grazing on the field at night and we'd practice on it during the day," Dave Hanner, a rookie defensive tackle in 1952, told me in 1997. Doing laundry was another issue. "We'd wrap our jocks and socks on the goal posts out in the sun at noon time, so we'd have dry stuff to practice in the afternoon," Hanner added. Insects were yet another problem. "There were like nine million mosquitoes," Stretch Elliott, a defensive end who attended all three camps there, grumbled 50 years after the fact. The players also were without cars. Grand Rapids was more than 400 miles from Green Bay and Ronzani took the players there on Greyhound buses. Meanwhile, downtown Grand Rapids was nearly two miles from the school, or too far for the players to want to walk after two-a-day practices. Thus, one of the players would drive a school bus into town just so he and his teammates could drink beer at night. As for Ronzani, he'd sneak away, too. "We're practicing – it's hotter than hell – and a car comes by," said linebacker Deral Teteak. "Gene Ronzani is with another guy and they had a boat on the back. He got out of the car, yelled at us, 'Have a good day practicing. I'm going fishing.'"
2.     Waived After One Lap – Royce Whittington, a defensive tackle from Southwestern Louisiana, was an 18th-round draft pick in 1960 when teams could select futures, or redshirt juniors with eligibility remaining. Under the rules of the day, Whittington couldn't sign until 1961. In college, he stood 6-foot-2 and was listed at 265 pounds. When he weighed in for camp late on a Sunday afternoon in the old Van Dyke Gym on the St. Norbert College campus, Whittington hit 319 on the scale, 54 pounds overweight. He had dinner and went to a meeting that first night, then had breakfast on campus the following morning before riding a bus to the Packers' locker room at what was then Green Bay City Stadium. When Whittington hit the Oneida Street field, he did what all players did before the start of a Vince Lombardi practice: He ran laps. But not for long. "Out! You're out of here," Lombardi bellowed across the field as he spotted Whittington jogging, former Packers historian Lee Remmel regaled me many times. Cut on the spot, Whittington's career lasted no more than a lap, Remmel attested.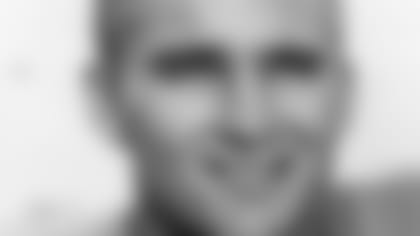 3.     The Quarterback Who Couldn't Call Signals –The Cleveland Browns owned the bonus pick, or the No. 1 selection in the 1954 NFL draft, and used it to take Stanford quarterback Bobby Garrett. When Garrett reported to the Browns' training camp at Hiram College on July 28, 1954, coach Paul Brown talked optimistically about him being the team's quarterback of the future when the great Otto Graham and trusted backup George Ratterman retired. Nine days later, the Browns traded Garrett to the Packers in a six-player trade. The Packers soon found out why. "He stuttered," said fullback Fred Cone. "He couldn't get the plays out in the huddle." Garrett threw 30 passes as the backup to Tobin Rote in 1954, spent two years in the military and then was traded back to Cleveland as part of an eight-player swap in April 1957. Less than five months later, Garrett quit football to go into business.
4.     Star of the Nutcracker –Charlie Burrell was a 6-foot, 285-pound defensive tackle from Arkansas AM&N drafted in the 16th round in 1972. When he reported for camp in July, he was overweight and out of shape. What's more, he cramped up in the morning testing drills on the first day and couldn't run his wind sprints in the afternoon. That became a pattern, unless there was a scrimmage or a nutcracker drill to get Burrell's juices flowing. The nutcracker required a defensive lineman to take on a blocker one-on-one and try to shed him in time to tackle a running back who was charging into the hole. Early in camp, Burrell was pitted against Dick Himes, a tough, reliable veteran tackle and, again, Remmel was there to witness it. "He flattened Himes twice in a row," Remmel told me. "Himes was so upset, he said, 'Give me that (s.o.b.) again.' Burrell flattened him a third time." Remmel, then writing for the Green Bay Press-Gazette, was even more descriptive in one of his stories that summer. He wrote the "roly-poly" Burrell put "a thunderous derailment" on star fullback John Brockington to the point where his helmet was "rakishly rearranged over the bridge of his nose." Then, less than two weeks into camp, Burrell disappeared in the middle of the night. Although he had lost as much as 10 pounds in a practice and was on a restricted diet, he was nine pounds overweight when he left. Burrell never played for the Packers, but they did hear from him again. A few days later, he called Hanner, who was then the team's defensive coordinator, and asked if he could come back. Here's how Remmel finished the story: "Dave said, 'Well, do you think you can make our club?' Burrell says, 'Well, I sure miss those meals at St. Norbert.'"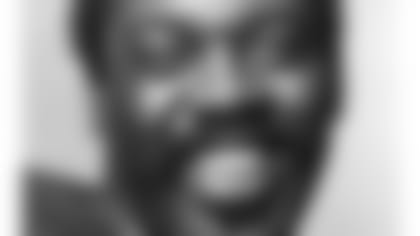 Training on Cigarettes and Whiskey – Fred Carr was a 6-5, 236-pound outside linebacker who oozed with talent. When Lombardi drafted Carr with the fifth pick in 1968, he declared he was the best player in the country. At Texas Western (now Texas-El Paso) Carr played varsity basketball the year after the school won the NCAA championship. Lombardi thought Carr could play any of three positions – outside linebacker, tight end or safety – and claimed he could run a 4.7 40-yard dash in full gear. While Carr played 10 seasons for the Packers and made three Pro Bowls, he was never one to over-train or bury his nose in his playbook. He didn't have to. Even prized, in-shape rookies couldn't match his staying power as third-round pick Rick Scribner, a guard from Idaho State, learned in 1977. Scribner finished a hot and grueling Bart Starr practice on his hands and knees with Carr standing over him. "Bart tried to kill us," former tackle Greg Koch told me in 1997. "We were running gassers and doing those stupid up-downs. We're running back and forth across the field. I remember it was the day Elvis died, 1977. Scribner literally got sick to his stomach. He just dropped and started throwing up. Fred Carr comes over, stands over him and yells, 'Look at me! I smoke three packs of cigarettes a day. I drink whiskey all day. And here's this 21-year old rookie barfin' peas.'"