GREEN BAY – Behind the power running of Dalvin Cook, the Vikings scored touchdowns the first four times they had the ball Sunday and went on to beat the Packers, 28-22, at a windy Lambeau Field.
The loss dropped the Packers to 5-2 and improved the Vikings to 2-5.
With the game tied at 14 at the half – as both teams scored twice on their first two possessions – Minnesota took the lead on the opening drive of the second half and never gave it up.
Cook scored four touchdowns, three rushing and one receiving. He ran 30 times for 163 yards and took a screen pass 50 yards to paydirt in the second half. He finished with 226 yards from scrimmage. Vikings QB Kirk Cousins was 11-of-14 for 160 yards with a TD for a 138.1 passer rating.
Packers WR Davante Adams caught three TD passes and had seven receptions for 53 yards. RB Jamaal Williams ran 16 times for 75 yards and TE Robert Tonyan added five catches for 79 yards. QB Aaron Rodgers was 27-of-41 for 291 with the three TDs for a 110.9 rating.
The Packers tried to rally late with a TD and then getting one final possession. But after crossing midfield, Rodgers was sacked and fumbled on the game's last play.
Here's a recap of the action: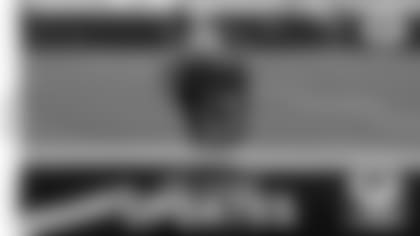 Packers and Vikings tied at 7 after one
The Packers opened the game with a 13-play, 75-yard scoring series, the seventh consecutive game Green Bay has put points on the board on its initial series. It's the longest single-season streak by the Packers since Sportradar began tracking scoring on opening possessions in 2000.
Jamaal Williams carried the ball seven times for 39 yards on the series with tight end Jace Sternberger catching a critical 13-yard pass in the middle of the field on a play in which Green Bay chose to go for it on fourth-and-1 from the Minnesota 24.
After a pair of 3-yard Williams runs, Aaron Rodgers hit Pro Bowl receiver Davante Adams on a shallow out for a 5-yard touchdown on third-and-4 to put the Packers ahead 7-0.
The Vikings put the ball in the hands of the returning Dalvin Cook on the opening series, with the Pro Bowl running back picking up 57 of Minnesota's 73 yards on the 13-play drive.
Green Bay had the Vikings facing a third-and-9 from Green Bay's 35 but Cook turned a short check down into an 11-yard pickup. On the next play, he busted through for a 24-yard touchdown.
The Packers opened their second offensive possession with rookie running back AJ Dillon in the backfield. He picked up seven yards on his first carry. Vikings rookie cornerback Cameron Dantzler sustained a scary shot to the head-and-neck area on the play and was carted off the field.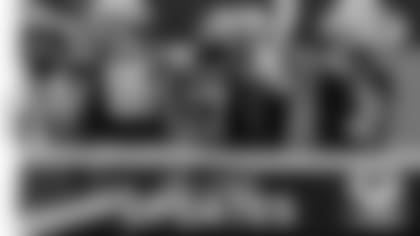 Packers and Vikings tied at 14 at halftime
Dillon touched the ball six times for 37 yards to begin the eventual 15-play drive, the Packers' longest of the season.
His biggest play came on 16-yard catch and run on a check down pass from quarterback Aaron Rodgers in which Dillon tip-toed the sideline to stay in bounds and convert on second-and-12.
Williams tapped in and powered forward for six yards on third-and-2. He also converted another fourth-and-1 situation from the Vikings' 7. A defensive pass interference call on Jeff Gladney against Marquez Valdes-Scantling put the ball at the Vikings 1.
Adams put the Packers ahead 14-7 with a 1-yard touchdown catch. It's the second time in Adams' six-plus NFL seasons he has had two touchdowns in the first half (2016, at Philadelphia).
A 16-yard pass to Irv Smith moved the Vikings into Packers' territory before fourth-year defensive lineman Dean Lowry sacked Kirk Cousins for a 9-yard loss on first down at Green Bay's 32-yard line.
Coming out of the two-minute warning, Cook picked up three yards on fourth-and-1 with six offensive linemen on the field. The Vikings fed him the next four plays and Cook retied the game at 14 with a 1-yard touchdown run with 31 seconds left in the first half.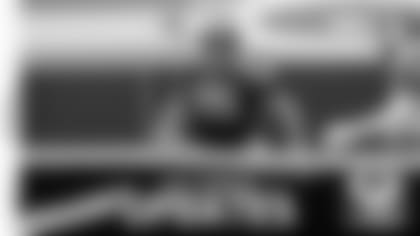 Packers trail Vikings 28-14 after three
On first-and-17 after a holding call, Rodgers found a wide-open Robert Tonyan downfield for a 45-yard completion. Rodgers then threw a beautiful pass on third down but Equanimeous St. Brown couldn't come down with it. Green Bay then turned it over on downs from the Minnesota 37.
The Packers got Minnesota into third-and-9 after Kamal Martin and Krys Barnes tackles but a 50-yard screen pass to Cook extended the Vikings' lead to 28-14.
The Packers faced two third-and-longs on their next possession but converted both of them with Marquez Valdes-Scantling catching a 19-yard pass off a corner route on third-and-5.
On the second, Rodgers hit Adams for a 5-yard pickup on third-and-9 to set up fourth-and-4 from the Green Bay 45. St. Brown then came free on a crosser for a 13-yard gain.
However, the drive stalled after a pair of holding penalties.
The Vikings reported early in the third quarter that Dantzler has full body movement. He underwent an X-ray at Lambeau Field before being transported to a nearby hospital for further evaluation.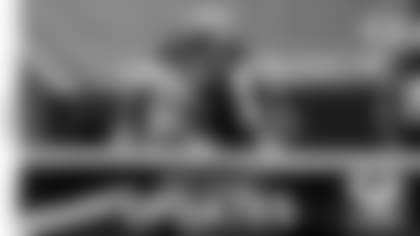 Vikings beat Packers, 28-22
Punter JK Scott's 38-yard punt pinned Minnesota back at its own 6-yard line. An offensive pass interference call on Irv Smith pushed the Vikings back to a third-and-14. Minnesota punted after a Justin Jefferson 7-yard catch.
A 9-yard run by Williams, 8-yard pass to Tyler Ervin and 15-yard pass to Adams advanced the Packers down to the Minnesota 33. The Vikings held their ground, forcing a turnover on downs on foruth-and-9.
Officials initially threw a flag after contact between safety Anthony Harris and Tonyan on an incomplete pass but picked it up.
Safety Adrian Amos, who led the defense in tackles Sunday, gave Green Bay another stop when he shot off the edge and tackled Cook for a 1-yard loss on third-and-1, forcing the Vikings to punt.
The Packers took over the ball at their own 26 with 5 minutes, 47 seconds remaining. Rodgers scrambled seven yards for the initial first down and then another by catching the Vikings with 12 men on the field on third-and-3.
First-year receiver Malik Taylor then caught a 26-yard pass on third-and-10 to the Vikings' 24. The Packers were facing another first-and-long after a holding penalty but Sternberger caught a 28-yard pass off a corner route down to Minnesota's 7.
A third touchdown pass Rodgers to Adams on first-and-goal brought the Packers back within one score. Green Bay went for two with the officials initially ruling Jamaal Williams short of the end zone. That was overturned upon further review to cut Minnesota's lead to 28-22 with 2:42 remaining.
Za'Darius Smith dropped Cook for a 1-yard loss on first-and-10 after the two-minute warning, as the Packers eventually forced a punt with 57 seconds remaining.
Green Bay took over at its own 28-yard line after an Ervin 9-yard return. Two 7-yard passes to Williams and a 17-yard pass to Tonyan moved the Packers down to Minnesota's 41.
After clocking the ball with 12 seconds left, Rodgers tried for a Hail Mary but Vikings defensive end D.J. Wonnum hit Rodgers' arm to force the fumble that Minnesota recovered.