GREEN BAY – The spotlight often has shined brightest this season on the four unrestricted free agents Packers General Manager Brian Gutekunst signed this past March – and for good reason.
Linebackers Za'Darius and Preston Smith combined for 111 tackles, 60 quarterback hits and 25½ sacks during Green Bay's 13-win season. Meanwhile, right guard Billy Turner led the offense in playing time and safety Adrian Amos has done the same on defense.
All four started all 16 games for the Packers this year and contributed mightily to the largest single-season turnaround in franchise history. But they weren't the only ones.
A 53-man roster is more than MVPs, Pro Bowlers, first-round picks and coveted offseason acquisitions. It's also the complementary veterans, street free agents and incoming rookie class who make a difference – and they have on this year's team.
"Gutey and his staff, they work tirelessly," Head Coach Matt LaFleur said. "Their effort and their detail is second to none, in my opinion, that I've been around. We're just really fortunate to have those guys on our side. They've done a great job bringing in all those names that have been key contributors for us all season long.
"They're always searching. They're combing through everything, trying to find great players. A lot of those have been a big reason why we've gotten to where we've gotten."
With that in mind, here are 10 under-the-radar moves Gutekunst and the Packers made in 2019 to help propel the Packers back to the postseason for the first time in three years: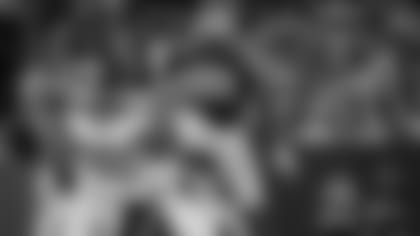 The Packers brought back Lewis in the opening days of free agency, wanting to give the 14th-year veteran a second chance after a disappointing 2018 campaign in which he played only 191 offensive snaps and caught just three passes for 37 yards.
While a rotational player at this stage of his career, Lewis' workload has nearly tripled in LaFleur's offense. No longer just a blocker, the 6-foot-6, 267-pound tight end caught 15 passes for 156 yards and a touchdown. He's also been a vocal leader in the locker room, with perhaps his finest hour coming in the aftermath of Green Bay's 37-8 loss to San Francisco on Nov. 24. The Packers have won five games in a row since then.
"I think bringing back Marcedes Lewis when a lot of people were thinking, 'Why would you bring back this mid-30s (guy) to the squad when he didn't have a lot of stats last year?' He's been a huge part of our run game" said quarterback Aaron Rodgers recently. "I think if you ask Jamaal (Williams) and Aaron (Jones) and the offensive line how important he's been in this locker room, (they'll agree)."
The Packers made a lot of noise during the first day of the 2019 NFL Draft when they drafted Michigan's Rashan Gary 12th overall and traded up to take Maryland safety Darnell Savage at No. 21.
As much attention as Savage and Gary received, the quiet selection of Mississippi State's Elgton Jenkins in the second round has been a critical acquisition for an offensive line that lost left guard Lane Taylor to a season-ending biceps injury in September.
In 14 starts, Jenkins has been a rock between All-Pro left tackle David Bakhtiari and veteran center Corey Linsley. According to Pro Football Focus, Jenkins didn't allow a sack in 571 pass-blocking snaps this season.
"He's stepped in and done really well," guard Lucas Patrick said. "That's tough coming in any system, whether it's college, high school, pros, and just learning it and playing that year, let alone, at this level as a rookie at a high level. I told him this – I think the best thing he does is his approach to the game. He plays hard, he plays physical. He's a guy you can trust and that's tough to say as a rookie."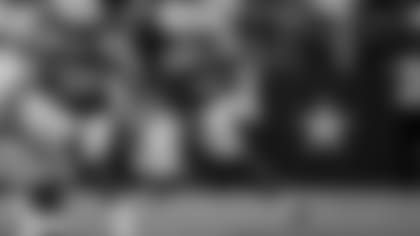 May 6, 2019: Signing CB Chandon Sullivan
The former Georgia State standout played in five games as an undrafted rookie with the Philadelphia Eagles last season before being released days after this year's draft.
The Packers saw a lot to like in the 5-foot-11, 189-pound safety, who worked his way up the depth chart during training camp. He earned a place on the 53-man roster after amassing 17 tackles, five passes defensed and an interception in four preseason games.
Sullivan has since earned a role as the sixth defensive back in the Packers' dime defense. He's played in all 16 games this season, recording 30 tackles, six passes defensed, an interception and forced fumble.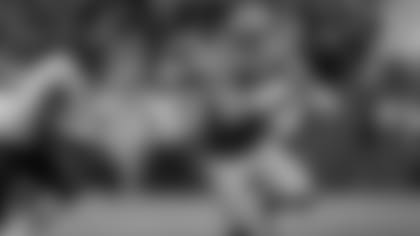 July 23, 2019: Signing DL Dean Lowry to an extension
Green Bay kept one of its upcoming 2020 unrestricted free agents off the open market when it extended Lowry days before the start of camp.
A steady performer, the 6-foot-6, 296-pound defensive lineman has never missed a game due to injury. He started all 16 games for Green Bay in 2019 and set a new career high with 47 tackles. He deflected two passes at the line of scrimmage and caught his first career interception in Week 15 against Chicago.
"When Dean and I play really well, we dominate games," said defensive tackle Kenny Clark, a 2016 draft classmate of Lowry's. "He means a lot for our defense. His length and batted balls that he gets, he's stout in the run game, all the stuff. He's smart too. He's knowing the protections, knowing where the puller is coming from … it helps all of us out on the field."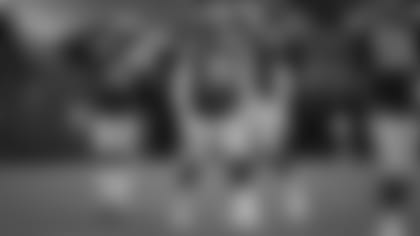 Aug. 8, 2019: Re-signing S Ibraheim Campbell
Prior to tearing his anterior cruciate ligament last December against Arizona, Campbell played well in three games as a box safety for the Packers last season. The Packers stayed in contact with Campbell all offseason and re-signed the fifth-year safety a week into training camp despite the fact he hadn't been cleared yet for contact.
Campbell started the season on the physically unable to perform list and proved to be an important insurance policy for the defense after hybrid safety Raven Greene was lost for the regular season with an ankle injury in Week 2. Activated to the 53-man roster on Nov. 5, Campbell has provided a stabilizing presence in the Packers' nickel sub-package.
"He's solid in everything," Amos said. "He's in his playbook. He knows what to do. He can play many different roles. He can play that linebacker role. He can come and play safety. He's just been great for us."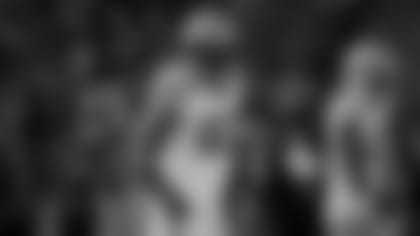 Sept. 3, 2019: Trading for LB B.J. Goodson
With Oren Burks out for the first month of the season with a chest injury, the Packers acquired Goodson from the New York Giants at the end of camp. The 6-foot-1, 242-pound linebacker has been a staple alongside Blake Martinez in the base package all season, registering 37 tackles in 15 games (nine starts).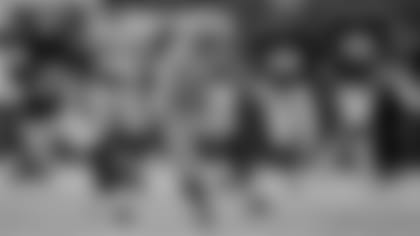 Sept. 4, 2019: Signing WR Allen Lazard to the active roster
There's perhaps no better rags-to-riches story on the Packers' roster in 2019 than Lazard, who finished last season with Green Bay after being plucked off Jacksonville's practice squad.
The 6-foot-5, 227-pound receiver became one of the best stories of the summer, catching six passes for 114 yards and a touchdown during the preseason. Although he didn't make the initial 53 coming out of camp, Lazard was promoted to the active roster in time for Green Bay's season opener against Chicago.
Since his breakout game against Detroit in Week 6, Lazard has been one of Rodgers' favorite targets during the second half of the season (35 catches for 477 yards and three touchdowns).
"It's just the mindset and the vision I've had for many years now," Lazard said. "Ever since I've been a kid, I've dreamed about being in this position. I've thought about it. I think I've done everything I've needed to do to put myself in this position."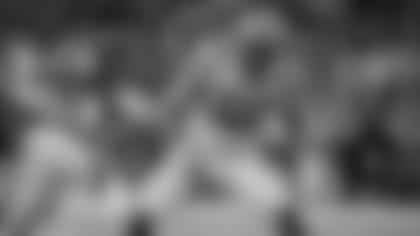 Nov. 29, 2019: Claiming T Jared Veldheer off waivers (activated Dec. 9)
Veldheer made headlines in late November when it was announced the 10-year veteran tackle wanted to resume his NFL career following a brief retirement. The Packers claimed the 6-foot-8, 321-pound lineman off waivers from New England to serve as a swing tackle behind veterans Bakhtiari and Bryan Bulaga.
He was called into duty at right tackle in last week's regular-season finale against Detroit. Despite it being his first in-game action in a calendar year, Veldheer showed little to no rust in his 35 snaps.
"I'm just grateful to be in this position and help out," Veldheer said Monday. "Looking at the flip side of it, I'm sure it is a good asset to have."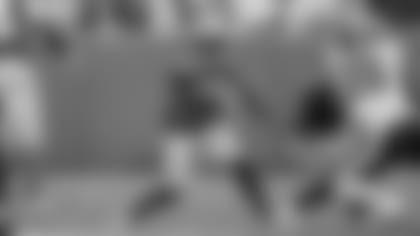 Dec. 3, 2019: Claiming RB/KR Tyler Ervin off waivers
Ervin has been a godsend for the Packers' special-teams units, which had minus-8 return yards on punts prior to the 5-foot-10, 192-pound returner's addition. In four games, Ervin returned 11 punts for 106 yards (9.6 avg.) and six kickoffs for 160 yards (26.7 avg.).
His 45-yard kickoff return against Chicago was the Packers' longest in four years. Looking to capitalize on Ervin's unique skill set, LaFleur recently began using him on jet-motion plays on offense. He has two catches for 11 yards the past two weeks.
"He does a lot for us. He flips the field," said running back Aaron Jones of Ervin. "We're starting the drive at the 50-yard line, sometimes the plus-40. When you have '12' at quarterback, you're going out there and we're definitely getting points on this drive. That's usually the mentality. He's definitely a game-changer. He almost took a kick return to the house. He's a game-changer, a weapon and a playmaker."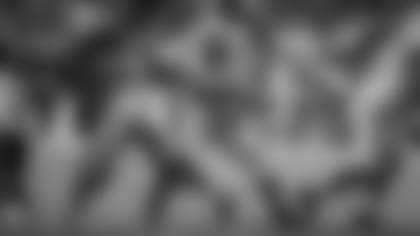 Dec. 28, 2019: Signing G Lucas Patrick to an extension
Patrick had the perfect backdrop to sign his first NFL extension last week, with his mother, Liz, and fiancé, Annie, both in town for Christmas.
A tryout player at the Packers' 2016 rookie minicamp, Patrick has developed into a reliable backup at all three interior positions on Green Bay's offensive line. One day after Patrick signed his new deal, the Packers had to dip into that depth when Linsley exited after only 20 offensive snaps with a back injury.
Patrick responded with perhaps his best game in a Packers uniform, a fitting way to reward the only team that offered the 6-foot-3, 313-pound offensive lineman a rookie minicamp tryout after Patrick went undrafted in 2016.
"I think Gutey and the scouting staff are all really good at looking at not just the 22 starters or 46 dressers," Patrick said. "The back end of the roster, since I've been here, is very important. You're not here to have fun on the ride, you're here to develop. If you keep showing improvements, we'll keep reinvesting with you and bringing you back.
"I think that's huge for all the guys on the back end of the roster to know if you keep showing progress and showing your willingness to work, they end up rewarding you back."