GREEN BAY – The Packers did very little right for three quarters. Then they owned the fourth.
Trailing by 17 points, Green Bay rallied for 18 unanswered points to pull out an 18-17 triumph on Sunday at Lambeau Field.
A field goal followed by two touchdowns, the first one including a two-point conversion, highlighted the comeback. The defense needed to make one final stand, and the Saints got into field-goal range, but K Blake Grupe was wide right from 46 yards out with just over a minute to go, and the Packers hung on.
Green Bay improves to 2-1 with the victory and has another home game in four days, vs. division rival Detroit, who's also 2-1. New Orleans falls to 2-1.
For the Packers, QB Jordan Love was 22-of-44 for 259 yards with one TD, one INT and a 66.4 passer rating. WR Romeo Doubs, who caught the game-winning TD with 2:56 left, had five receptions for 73 yards, and rookie WR Jayden Reed had three catches for 63 yards. Rookie TE Luke Musgrave had six catches for 49 yards, and rookie WR Dontayvion Wicks had four catchers for 45 yards.
Love added 39 yards rushing, and a TD, on nine attempts. RB AJ Dillon had 11 rushes for 33 yards.
For the Saints, QB Derek Carr was 13-of-18 for 103 yards with one TD for a 104.6 rating, but he exited in the second half with a shoulder injury on one of LB Rashan Gary's three sacks on the day. Carr's replacement, QB Jameis Winston, was 10-of-16 for 101 yards and an 80.5 passer rating, putting up no points after Carr left the ballgame.
Saints WR Chris Olave had eight catches for 104 yards, and WR Michael Thomas had six catches for 50. RBs Kendre Miller and Tony Jones combined for 65 yards rushing on 17 attempts, and Taysom Hill had 12 yards on four rushes.
Here's a recap of all the action: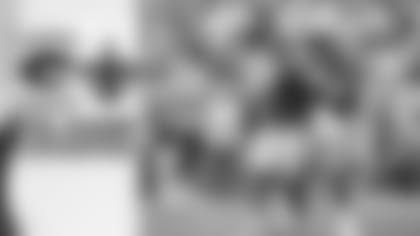 Saints lead Packers 7-0 after first quarter
The Packers won the opening coin toss and deferred. Carrington Valentine started at outside cornerback in place of an injured Jaire Alexander. On third-and-9, Kenny Clark sacked Saints quarterback Derek Carr on third-and-9 to force the three-and-out.
Green Bay started on its own 48 but picked up two quick penalties to start first-and-25 from its own 33. Jordan Love, making his first start at Lambeau Field, got the first 10 yards back with an underneath pass to tight end Luke Musgrave and then gained seven on a scramble.
Romeo Doubs was short of the field down, but Green Bay chose to go for it on fourth-and-2 from the Saints' 44. The Packers tried a lateral and throw but Love slipped, leading to the overthrow and turnover on downs.
Clark tackled Kendre Miller for no gain but was flagged for a personal foul on the play. Carr connected with Chris Olave on a slant for 12 and then converted on third-and-6 with a pass to Tony Jones Jr. in the flat.
Jimmy Graham caught an 8-yard touchdown on third-and-5 to put the Saints ahead 7-0 with 6 minutes, 40 seconds left in the first quarter.
The Packers began their next series with a 13-yard pass to Romeo Doubs on a crossing route. On third-and-10, Love fired a lateral to AJ Dillon who ran up the sideline for a 14-yard gain.
The Packers were faced with another third-and-10 after a false start, resulting in a Love incompletion and a Daniel Whelan 38-yard punt to the Saints' 10-yard line.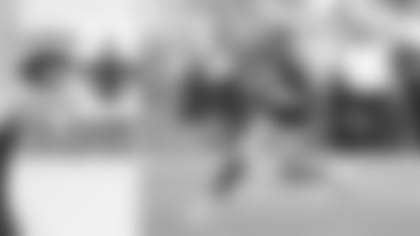 Saints lead Packers 17-0 at halftime
The second quarter began with Rashan Gary sacking Carr for a 6-yard loss, resulting in a punt. The Packers got the initial first down with a 9-yard pass to Musgrave but were forced to punt after an incomplete pass on third-and-15.
New Orleans extended its lead to 14-0 with Rashid Shaheed's 76-yard punt return for a touchdown with 10:30 left in the first half.
Love threw across his body on second-and-2 to find Dontayvion Wicks for 18 yards. Keisean Nixon then received an end-around handoff that the Packers' cornerback and kickoff returner took up the right sideline for 11 yards to the New Orleans 45.
An illegal formation penalty pushed Green Bay back to third-and-10 at the Saints' 40, but Love hit Wicks for 11 yards at the sticks for the first down. Love was ruled down without going to a ground, resulting in a 14-yard sack and Whelan punt to the New Orleans 11.
The Saints moved the ball downfield behind Jones and rookie running back Kendre Miller. After getting stuffed on third-and-1, Jones Jr. converted on fourth-and-1 at the Green Bay 36. Olave then made a toe-tapping catch down the sideline for a 27-yard gain to the Packers' 7.
Keisean Nixon broke up a third-and-goal pass, leading to Blake Grupe's 25-yard field goal with six seconds left in the half.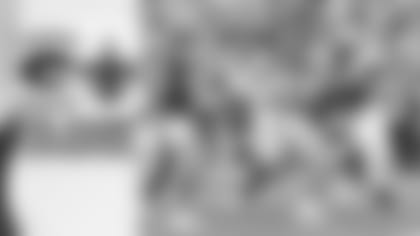 Saints lead Packers 17-0 after three
The Packers got off to a slow start to the second half, with Dillon being tackled for a 6-yard loss on a first-down handoff. Love threw his first interception of the year on a deep ball intended for Romeo Doubs, with Lonnie Johnson Jr. at the Saints' 38.
Rashan Gary sacked Carr for a 7-yard loss on third-and-9 and Carr was injured on the play. The Packers took over at their own 10 after a 47-yard Loud Hedley punt with 10:17 left in the third quarter.
Green Bay went three-and-out after an offensive pass interference call on first down. Jameis Winston replaced Carr, who left the game with a shoulder injury. The Saints got the initial first down but punted after their drive stalled at the Packers' 37.
Love threw a 12-yard pass to Musgrave for a first down on third-and-6 from the Green Bay 9. A 12-yard pass to Patrick Taylor converted the next third down, pushing the ball to the Packers' 39. Love showed nice touch on a 30-yard pass down the field to Doubs to the New Orleans' 20. It'll be fourth-and-2 at the Saints' 13 at the start of the fourth quarter.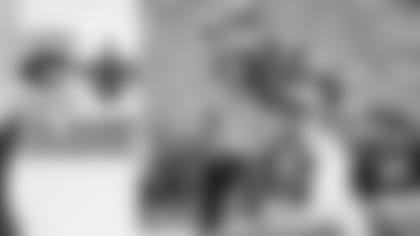 Packers complete fourth-quarter comeback, beat Saints 18-17
The fourth quarter began with an incompletion to Patrick Taylor off a quick pass, leading to a turnover on downs at the Packers' 14. New Orleans went three-and-out on its next possession, as Green Bay retook possession of the ball at its own 34 with 12:50 left in regulation.
The Packers' offense bolted back into Saints' territory with a 22-yard pass to Jayden Reed and a 17-yard pass down the middle to Doubs. Reed nearly made a circus catch for a 20-yard TD but couldn't bring it in.
Anders Carlson put the Packers on the board with a 38-yard field goal with 11 minutes left in regulation.
Gary registered his third sack of the game for an 8-yard loss on first-and-14. The Saints punted after Corey Ballentine, playing for an injured Valentine, broke up a third-and-4 pass intended for Olave.
Starting at their own 20, Love heaved a deep ball to Wicks who gained 45 yards after drawing a defensive pass interference against Alontae Taylor. On the next play, Isaac Yiadom was flagged for a 22-yard DPI in coverage of Doubs.
On third-and-10 from the New Orleans 13, Love found an open Reed in the middle for 11 yards to set up first-and-goal from the Saints' 2. After two incompletions and a Taylor run for no gain, Love kept the ball on fourth-and-goal to move the Packers back within one score, 17-11, after a successful pass to Samori Toure on the two-point conversion.
The Saints went three-and-out on their next possession. On third-and-3 from the Saints' 24, Gary helped pressure Winston in the incompletion and force the punt. The Packers took over at their own 20 with 5:23 remaining.
Love got the drive going with a 9-yard pass to Wicks, a 24-yard scramble to the Saints' 45 and a 30-yard pass to Reed to the Saints' 15-yard line. The Packers then pulled ahead, 18-17, with an 8-yard TD pass from Love to Doubs on a back-shoulder throw.
Winston completed a pass Olave down the right sideline for 28 yards to move the Saints across midfield. Olave then came across the middle for a 10-yard gain as the game reached the two-minute warning.
Taysom Hill was tackled after gaining two yards on a QB keeper and Green Bay didn't use a timeout. Winston missed Olave on second down, leading to third-and-8. The Saints called timeout after a 2-yard pass to Thomas at the Green Bay 28.
Blake Grupe's attempt at a 46-yard field goal sailed wide right and the Packers kneeled out the comeback win.