GREEN BAY – The Packers nearly blew a two-touchdown lead in the last five minutes of the game, but the defense stopped the Ravens on a two-point try with 42 seconds left to allow Green Bay to hang on to a 31-30 victory on Sunday in Baltimore.
With the win, the Packers improved to 11-3 and clinched their third straight NFC North title. They also remained in the top spot in the NFC in the playoff chase.
The Packers led 31-17 in the fourth quarter but couldn't put the game away on offense. The Ravens got a touchdown, three-and-out, and another touchdown in the final minutes of the game. Choosing to go for two and the lead, Baltimore QB Tyler Huntley threw incomplete for TE Mark Andrews, with S Darnell Savage tipping the throw and CB Eric Stokes also in coverage.
RB AJ Dillon then recovered the onside kick, and the Packers took a knee to kill the clock.
QB Aaron Rodgers tied the Packers' all-time record for passing touchdowns by throwing for three scores, matching Brett Favre's 442 in a Green Bay uniform. Rodgers was 23-of-31 for 268 yards for a 132.2 passer rating.
WR Marquez Valdes-Scantling led the receivers with five catches for 98 yards and a score, the record-tying one. WR Davante Adams had six catches for 44 yards and a TD, while RB Aaron Jones also had a TD catch, adding 58 yards rushing on 13 carries. Dillon had seven carries for 22 yards and a TD.
For the Ravens, Huntley was 28-of-40 for 215 yards with two TDs and a 99.5 rating. Andrews had 10 catches for 136 yards and both scores. WR Marquise Brown had 10 catches for 43 yards, while Huntley rushed 13 times for 73 yards and two scores.
Here's a recap of all the action:
Ravens lead Packers 7-0 after first quarter
The Packers won the opening coin toss and deferred. A 43-yard pass to Mark Andrews moved Baltimore in Green Bay territory but the 14-play, 70-yard drive resulted in no points after De'Vondre Campbell sacked Tyler Huntley for a 3-yard loss on fourth-and-goal from the Packers' 4-yard line.
Green Bay went three-and-out with Aaron Rodgers not being able to connect with Davante Adams on a third-and-4 pass down the sideline off a double move.
Baltimore retook possession of the ball at the Packers' 45 after a fair catch interference call on Isaac Yiadom resulted in a 15-yard penalty.
The Ravens continued feeding Andrews on their second series, catching a 22-yard pass to start the drive and then bringing in an 8-yard touchdown to give Baltimore a 7-0 lead with 2 minutes, 33 seconds left in the first quarter.
Allen Lazard caught two passes for 23 yards to convert a pair of first downs to end the first quarter.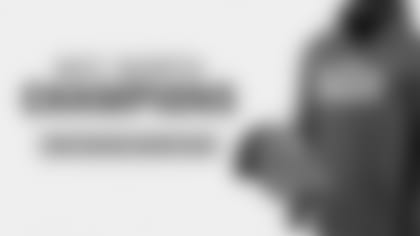 Shop NFC North Championship gear!
Browse the division championship hat, shirts, and collectibles!
Packers and Ravens tied at 14 at halftime
Marquez Valdes-Scantling caught a 31-yard pass on a corner route before a roughing the passer penalty on Odafe Oweh set up first-and-goal from the Baltimore 9.
Former Packers safety Anthony Levine tackled Marcedes Lewis two yards short of the end zone but AJ Dillon plowed ahead for a 2-yard touchdown to tie the game at 7 with 12:50 remaining in the first half.
Baltimore responded with an 11-play, 73-yard series that ended with another Andrews touchdown, this time from 9 yards, to give the Ravens back the lead, 14-7, with 7:11 left in the half.
The Packers got the run game going on their next possession, with Aaron Jones rushing three times for 19 yards and picking up a first down with a 3-yard catch in the flat. Tight end Tyler Davis also caught a 22-yard pass down the seam to get Green Bay to midfield.
The Packers reached the two-minute warning after a 13-yard pass to AJ Dillon down to the Baltimore 2. On third-and-goal, hit Adams on a 3-yard touchdown to tie the game at 14 with 1:09 left.
It was Adams' 70th receiving TD, giving him sole possession for most TD catches in franchise history behind Don Hutson's 99. He's now alone in third pass for overall TDs in franchise history (Don Hutson 105, Jim Taylor 91).
Aaron Rodgers and Adams are now tied with Rodgers-to-Jordy Nelson as the most productive TD combo in franchise history (65).
The Packers' defense earned a three-and-out with Huntley getting flagged for intentional grounding on second down. The Packers got the ball back at their own 26-yard line with two timeouts and 38 seconds remaining.
Rodgers threw a beautiful pass to Valdes-Scantling for 24 yards on first down but Rodgers was sacked for a loss of nine on the next play.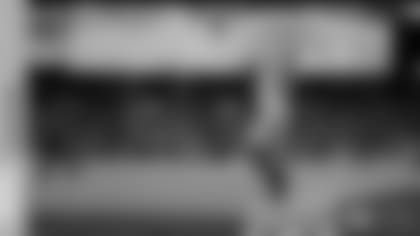 Packers lead Ravens 21-17 after three
The Packers opened the second half with a 13-play, 80-yard scoring drive behind Aaron Jones, who touched the ball six times for 42 yards. He caught a 9-yard touchdown to put Green Bay up 21-14 after Allen Lazard drew a defensive pass interference penalty on third-and-10.
Jones' six receiving TDs on the season are the most by a Green Bay RB since Johnny Blood McNally had 11 in 1931.
Baltimore kept the ball on the ground with Latavius Murray rushing three times for 26 yards to move the ball to midfield. The Packers stopped Marquise Brown a shy of the first down at the Baltimore 20. The Ravens considered going for it on fourth-and-1 but guard Ben Cleveland was flagged for a false start.
The Ravens settled for a 38-yard field goal to cut the Packers' lead to 21-17 with 3:20 left in the third quarter.
A 5-yard run by AJ Dillon made it first-and-10 at the Green Bay 35. Rodgers then caught Justin Houston trying to get off the field. After a successful challenge, Baltimore was flagged for too many men on the field. Josiah Deguara caught a 4-yard pass off a screen for a first down at midfield.
Packers survive to beat Ravens 31-30, win NFC North for third straight year
The Packers were facing third-and-9 at midfield after a false start penalty but converted with Valdes-Scantling catching a 24-yard pass on a slant route. Adams gained 14 yards on a crosser on the next play to move the ball to the Ravens' 11.
Valdes-Scantling caught a 11-yard touchdown off a slant to extend Green Bay's lead to 28-17 with 12:54 left. Rodgers tied Favre for the franchise record with 442 touchdown passes.
Preston Smith was flagged for a neutral zone infraction on first down but Baltimore was unable to move the ball after Krys Barnes dropped Devonta Freeman for a 1-yard loss on second down.
The Ravens tried to go for it on fourth-and-6 from their own 29, but Huntley's pass fell incomplete for the turnover on downs.
Marcedes Lewis broke a few tackles on his way to a 23-yard gain to the Baltimore 6-yard line. Rodgers just missed Lazard on third-and-goal from the 11, as the Packers settled for a Crosby 29-yard field goal to extend their lead to 31-17 with 9:30 left.
The Ravens moved into goal-to-go after an 11-yard pass to Andrews on fourth-and-6. Huntley ran in for a 14-yard TD on the next play, cutting Green Bay's lead to 31-24 with 4:47 remaining.
Green Bay went three-and-out on its next possession with Corey Bojorquez punting the ball 40 yards to the Packers' 49 with 2:24 remaining.
The Ravens converted on third-and-5 with a 6-yard pass to Andrews in the middle of the field. Andrews caught a 12-yard pass on the next play and was shaken up on the play, forcing Baltimore to use its first timeout with 1:20 remaining. Huntley scrambled for an 8-yard touchdown with 42 seconds left and opted to go for two. Huntley's pass fell incomplete, preserving the 31-30 lead. AJ Dillon recovered the onside kick, though Baltimore also was flagged for an illegal formation.