GREEN BAY – Playing without their top two wide receivers, the Packers functioned just fine on offense, as QB Aaron Rodgers threw four touchdown passes and Green Bay beat Atlanta, 30-16, on Monday night to improve to 4-0 at the bye week.
The Packers took over sole possession of first place in the NFC North, one game ahead of Chicago (3-1). The Falcons remained winless on the season at 0-4.
Rodgers posted a sparkling 147.5 passer rating, completing 27-of-33 for 327 yards without an interception. The Packers haven't turned the ball over once all season.
The Packers also got a career night from tight end Robert Tonyan, who caught six passes for 98 yards and three touchdowns, becoming just the third tight end in team history with three TD receptions in one game (also Jermichael Finley, Keith Jackson).
Running back Jamaal Williams set career highs with eight receptions for 95 yards, while fellow back Aaron Jones rushed 15 times for 71 yards. Jones added five receptions for 40 yards and a TD.
For the Falcons, QB Matt Ryan was 28-of-39 for 285 yards and a 94.7 passer rating. RB Todd Gurley had 16 carries for 57 yards and two rushing TDs.
Here's a recap of all the action: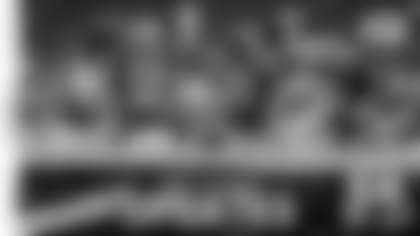 Packers lead Falcons 7-0 after first
After the Packers' defense forced a three-and-out on its first series, Green Bay need a little more than three minutes to match 73 yards down the field for its first score. A 27-yard pass to Robert Tonyan started the drive and Aaron Jones took it from there with, five straight touches for 46 yards.
The Packers took a 7-0 lead with 10:01 left in the first quarter when Jones came free out of the backfield to catch a 6-yard pass from quarterback Aaron Rodgers.
Following another Falcons three-and-out, Green Bay's offense worked the ball down the field again with running back Jamaal Williams grabbing a 29-yard pass down the sideline.
Rodgers caught Atlanta offsides on third-and-7 at the Falcons' 25 and used the free play to hit Darrius Shepherd for an 18-yard pass. The Packers' drive stalled at the Atlanta 1 when they went for it on fourth-and-goal and Williams was stopped for no gain and the turnover on downs.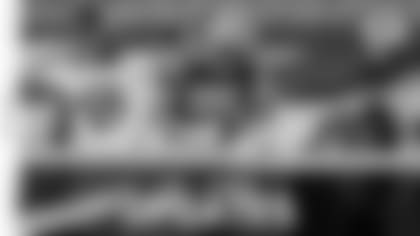 Packers lead Falcons 20-3 at halftime
Taking over at their own 1, the Falcons executed a 20-play, 94-yard drive that ate up 10 minutes, 36 seconds. Atlanta would have to settle for a 23-yard Elliott Fry field goal after a 3-yard tackle for a loss by Darnell Savage on first-and-goal collapsed the Falcons' momentum.
Green Bay opened the next series with AJ Dillon and Tyler Ervin in the backfield. With both running backs out for passes, Rodgers found Marquez Valdes-Scantling in the middle of the field for a 17-yard pass on the first play.
Valdes-Scantling kept the drive going with a 14-yard catch off a stop route on third-and-10. Williams, the Packers' leading receiver in the first half, picked up another 15 off a pass from Rodgers to get back into the Atlanta red zone.
The Packers converted yet another third-and-long situation when Robert Tonyan plucked a 19-yard touchdown pass out of the air to put Green Bay ahead 13-3 after a missed extra point. Tonyan is the only NFL tight end with a touchdown catch in three straight games this year.
Atlanta went three-and-out for a third time in the first half, with Raven Greene sacking Matt Ryan for a 10-yard loss on third down. The Packers started the series at midfield after Ervin's 11-yard punt return.
Williams picked up 13 on a screen to dig the offense out of a third-and-15 situation. He established a new career-high with six catches for 77 yards in the first half.
Opting to go for it on fourth-and-2 from the Atlanta 28, Rodgers found an open Malik Taylor open in the flat for a 21-yard pickup. On the next play, Tonyan caught his second touchdown of the quarter to put the Packers up 20-3 going into halftime.
The first half ended with Za'Darius Smith sacking Ryan for an 8-yard loss. Smith leads Green Bay with three sacks this season.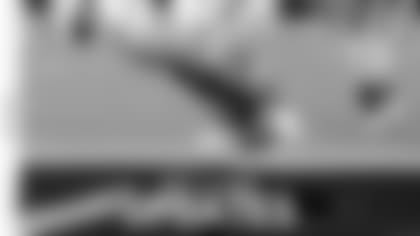 Packers pull ahead of Falcons 27-9 after three
The Packers converted one first down with a 7-yard pass to Valdes-Scantling but were forced to punt for the first time after a Rodgers deep ball to Darrius Shepherd fell incomplete.
The Falcons would reach the end zone for the first time on their next possession with Todd Gurley powering in a 5-yard touchdown to cut the Packers' lead to 20-9 after a missed extra point.
Ervin returned the ensuing kickoff for 34 yards. A 15-yard facemask penalty on Atlanta led to Green Bay starting the drive at its own 49.
After a 22-yard pass to Jones, Rodgers found a wide-open Tonyan in the end zone for a 21-yard touchdown to put the Packers up 27-9. In the process, Tonyan became just the third Green Bay tight end to catch three touchdowns in a game.
Cornerbacks Kevin King (quad) and Chandon Sullivan (concussion) both left the game with injuries. Atlanta also held out Julio Jones after halftime.
The Packers' defense had the Falcons in a fourth-and-6 to start the fourth quarter but a pair of defensive penalties allowed Atlanta to continue the series, eventually scoring on a 3-yard Todd Gurley touchdown run.
Jones picked up 11 yards in a heavy package with Rick Wagner reporting as the sixth offensive lineman. Facing third-and-2, Rodgers scrambled for about eight seconds and Tonyan drew a defensive holding penalty to keep the drive moving.
A 13-yard pass to Williams set up Crosby's 48-yard field goal to put Green Bay ahead 30-16 with 5:55 remaining.
Za'Darius Smith pressured Ryan to step in the pocket on third-and-6, resulting in a split sack between Preston Smith and Kingsley Keke. One play later, the Falcons would turn the ball over on downs following an incomplete pass.
Tight end Josiah Deguara suffered a knee injury late in the fourth quarter and was ruled out.
Watch the best plays from the Week 4 matchup between the Green Bay Packers and the Atlanta Falcons.