The Packers won their first game at the Superdome in New Orleans since Super Bowl XXXI, downing the Saints 37-30 in a wildly entertaining game on Sunday night.
The game turned in the fourth quarter right after the Packers were stopped on fourth-and-1 from midfield in a tie game, 27-27.
A couple of Saints snaps later, QB fill-in Taysom Hill was hit by Za'Darius Smith and fumbled. Smith recovered and the Packers drove for a go-ahead field goal.
After the defense got a three-and-out, the Packers drove for the clinching touchdown, with QB Aaron Rodgers getting a crucial free play on a third-down offside call. The pass into the end zone for WR Allen Lazard was incomplete, but defensive pass interference put the ball on the 1-yard line and a TD pass to TE Robert Tonyan sealed the win.
The Saints came back with a late field goal but their ensuing onside kick did not go 10 yards.
For the Packers, Aaron Rodgers finished 21-of-32 for 283 yards and three TDs for a 124.9 passer rating. RB Aaron Jones had 16 carries for 69 yards and a TD, and Allen Lazard had six catches for a career-high 146 yards and a score. Robert Tonyan added five catches for 50 yards, and TE Marcedes Lewis also had a TD catch.
For the Saints, QB Drew Brees was 29-of-36 for 288 yards and three TDs for a 127.8 rating. RB Alvin Kamara had 58 yards rushing and 139 receiving on 13 catches, with two TDs, for 197 yards from scrimmage.
Here's a recap of all the action:
Packers close out Saints for the 37-30 victory
The Packers went for it on fourth-and-1 near the start of the fourth quarter. Aaron Jones' 1-yard run initially was spotted as a first down but it was overturned upon further review and the Saints took over at the Green Bay 48.
Pro Bowl linebacker Za'Darius Smith got the ball back for the Packers when he stripped Taysom Hill during a read-option.
The Saints charged down and had Will Lutz kick a 34-yard field goal to make it a one second game with 35 seconds left. New Orleans went for a watermelon onside kick but it went out of bounds without going 10 yards.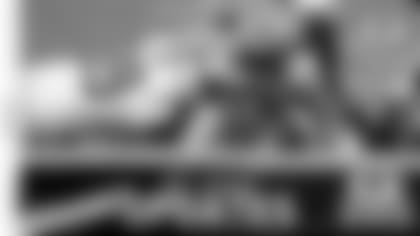 Packers and Saints tied at 27 after three
With the Packers facing a third-and-10 at the start of the third quarter, receiver Allen Lazard beat P.J. Williams from the slot for a career-long, 72-yard reception down to the Saints' 3.
The Packers would go for it on fourth-and-goal from the New Orleans 1 with Aaron Jones running between right tackle Billy Turner and tight end Marcedes Lewis for the touchdown, putting the Packers back ahead 20-17.
The Saints would tie it at 20 on the next series with a Will Lutz 35-yard field goal following a 12-play, 58-yard series that included a pair of third-down conversions.
Aaron Rodgers opened the Packers' next series with a 16-yard pass to Robert Tonyan. Tyler Ervin, after coming on a pre-snap motion, drew a 19-yard defensive pass interference penalty on Marcus Williams to advance the ball to the Saints' 26.
Facing third-and-2, Aaron Rodgers lofted a touch pass to Marcedes Lewis who made a leaping grab over Malcolm Jenkins for the 18-yard touchdown, giving the Packers the 27-20 advantage.
The Saints tied it back up with a 52-yard catch-and-run by Alvin Kamara near the end of the third quarter.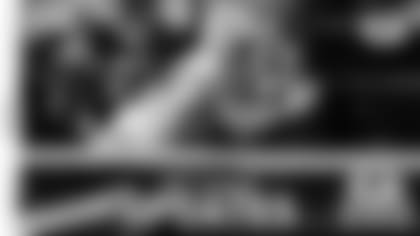 Saints lead Packers 17-13 at halftime
The Packers worked the ball down to the Saints' 17-yard line to start the second quarter before settling for a 33-yard Mason Crosby field goal to cut New Orleans' lead to 7-6.
Green Bay's defense forced another quick three-and-out, with Jaire Alexander tackling Alvin Kamara in the flat for a 2-yard loss on second-and-8. Second-year defensive lineman Kingsley Keke then registered his first career sack on third down for a 6-yard loss.
Allen Lazard caught a career-long 48-yard pass from Aaron Rodgers on the first play of Green Bay's next drive, setting up first-and-goal at the New Orleans 2. Two plays later, Green Bay retook the lead 13-7 with a 5-yard TD pass to Allen Lazard.
The Packers had New Orleans in a third-and-15 situation after an offensive pass interference penalty on Taysom Hill but Kamara took a pass underneath for 21 yards to keep the drive moving.
Inside linebacker Christian Kirksey exited with an injury during the series, with second-year veteran Ty Summers replacing him. Defensive lineman Billy Winn, a call-up from the practice squad, deflected a pass in his first NFL regular-season action since January 1, 2017.
The Saints settled for a Will Lutz 45-yard field goal, cutting the Packers' lead to 13-10 with 4:34 left in the half.
Green Bay got a first down after Aaron Jones bumped a run outside for 13 yards but would have to punt after two incomplete pass and a Jones 2-yard run.
With good coverage downfield, Kingsley Keke sacked Drew Brees for a second time in the second quarter but a defensive holding penalty on the next play gave the Saints a first down.
New Orleans matriculated the ball downfield and retook the lead, 17-13, with a 10-yard touchdown pass to Emmanuel Sanders to close the first half.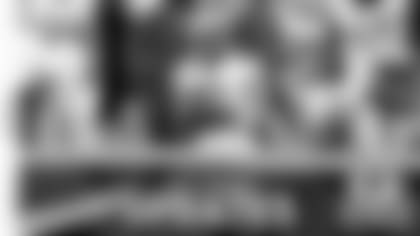 Saints lead Packers 7-3 after first quarter
Green Bay got the fast start they were looking for on defense, forcing a three-and-out on New Orleans' first possession with Jaire Alexander tackling Deonte Harris short of the first down.
The Packers put points on the board right away with two first-down catches by Allen Lazard and Aaron Jones' 12-yard pickup off a screen pass keying their first series.
Quarterback Aaron Rodgers also drew New Orleans offsides on the Packers' fifth offensive play. The drive stalled at the Saints' 31 after a Demario Davis sack but Mason Crosby made a 52-yard field goal to put Green Bay ahead 7:36 left in the first quarter.
Linebacker Oren Burks stripped Saints returner Deonte Harris of the ball on the kickoff but New Orleans recovered at its own 23.
The Saints responded quickly to Green Bay's first score. Alvin Kamara busted a 49-yard run to march New Orleans into Green Bay's red zone. He finished the scoring drive with an 11-yard touchdown pass from Drew Brees to put the Saints up 7-3.
Green Bay's offense countered with a 10-yard pass to tight end Robert Tonyan. Jamaal Williams picked up four yards on third-and-1 and then another six prior to a horse-collar tackle that pushed Green Bay back into Saints' territory.
Aaron Rodgers scrambled for 13 yards to convert on third-and-12 to close the first quarter at New Orleans' 17.