Miiike! Welcome back. Other than "the coldest" what was the best beer you drank over the long holiday weekend?
I tried something new (for me) called a "trail ale," and it really was like trail mix in a glass. Crazy. It's not something I'd drink every week, but it was a neat change of pace.
Mike from St. Louis Park, MN
Crappies are biting in central Minnesota. Friday night fish fry! How did it go for you Mike?
Caught enough for a Sunday night fish fry for the family, plus put some in both mine and my son's freezers for … whenever. Couldn't complain, especially about the weather.
Hi Mike, I hope the fishing was great. The ice is finally off our lakes and the trout are performing well! I turned 70 today, and as I was having coffee and enjoying my morning ritual of waiting for the Inbox, the thought occurred to me that if I were Mark Murphy I'd be out of a job. I think the fact that his retirement will take place shortly after Green Bay hosts the 2025 draft is special. What a way to go out!
I mentioned the same thing on our latest "Unscripted" episode. I'm especially glad for Mark the Packers got the '25 draft instead of having to wait until '27, when he'll be retired.
For all those who question the idea of just get in the playoffs and see what happens, look no further than the NBA and NHL playoffs right now. The Florida teams got hot at the right time and now are competing for the rings.
Surprise postseason runs are even less improbable in one-and-done scenarios, too, I believe. I know this is wishful thinking, but I hope the Miami-Boston NBA series illustrates how useless predictions are in the sports media business. Nobody gave the Celtics a chance after they lost three in a row, and then nobody gave the Heat a chance after they lost three in a row. Everybody was wrong on all counts. Hooray.
Would an 8-9 season feel better than an 8-9 season last year? I was at Favre's last game and knew it was over. Was there last year for Rodgers last game. Knew it was over. I recall the excitement of watching Rodgers blossom in his first year. It was exciting. 6-10 never felt so good.
Everyone keeps asking how the 2023 season, as Jordan Love's first under center, will be judged. When I think back to 2008, 6-10 wasn't exciting. At least not to me. It was frustrating, especially four straight crunch-time losses from Thanksgiving through Christmas. But Rodgers passed the eye test and it was clear the franchise was in good hands, knowing he was only going to get better. Regardless of final record, this will be another year to trust the eyes and the gut.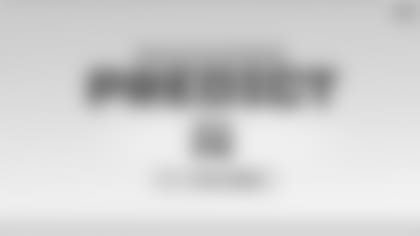 Play Packers Predict!
Welcome to Packers Predict! Play & answer questions for weekly prizes!
I refuse to believe any legitimate Packers fan is MORE excited for this season than any of the past 30 where we had a legitimate chance of bringing home our namesake trophy. (The Lombardi, in case these same folks don't know.) Do you all think this feeling is more related to the optimism of the unknown? Or are folks genuinely more excited with a non-guaranteed franchise QB leading this team? (Perhaps they're all younger than I am too.)
I'm not going to tell fans how to feel, but the overwhelming sentiment I've gathered is one of curiosity. For some, curiosity leads to excitement and enthusiasm. For others, it produces wariness and skepticism. Whichever direction it leads, a new chapter in the franchise's history is about to be written, and in these parts those don't come around every day.
I have a follow-up question to Dickey changing from 10 to 12. If a player wanted to change their number in today's NFL, is there a process or fee? What happens to their jerseys that have their old number on them? I imagine pro shops don't want players changing jerseys too often.
The league requires players wishing to change jersey numbers to buy out the current allotment of unsold jerseys featuring the old number. A player is allowed to give a year's notice regarding a number change to avoid the buyout requirement.
The team roster site lists 15 guys as LB but in reality, ILB and OLB are probably as different from each other as G and T. I'm not familiar with all of the LBs, especially the new guys. Which of them play where?
There are actually 16, and the linebackers break down as follows. Outside: Preston Smith, Rashan Gary, Lukas Van Ness, Kingsley Enagbare, Justin Hollins, La'Darius Hamilton, Jonathan Garvin, Kenneth Odumegwu, Brenton Cox Jr., Keshawn Banks. Inside: De'Vondre Campbell, Quay Walker, Isaiah McDuffie, Eric Wilson, Tariq Carpenter, Jimmy Phillips Jr..
Mike from Toronto, Canada
As a follow-up to Joe from Ashburn's question, in what way(s) has LVN stood out in OTAs?
In the one practice we saw so far, you could see how fast he gets off the ball. When a 272-pound young man standing up on the edge has that quick a first step, it gets noticed.
Brian from Charlottesville, VA
After thinking about your answer to Larry from Chubbuck about the Packers being equipped to attack the middle, I'm curious whether this might be an important counterattack to the increased blitz frequency everyone seems to be worried about.
Perhaps. Hot reads are often short, quick throws, which means between the hashes. But if the defense's blitz scheme leaves outside corners on an island, attacking those one-on-ones with outside fades can be the counter, too.
Good morning, Mike and Wes. Here are my two cents on the new fair catch kickoff rule. I believe the coaches hate the rule specifically for their kickoff defense, because it negates some of their strategy. However, I don't think for one second that these coaches also won't utilize the rule for their kickoff team offense, should it give them the advantage of better field position. I don't think stubbornness will cause them to not take any advantage they can. Am I overthinking this?
Not at all. Everyone will adjust and do what's best for their team. Where I can understand the resistance amongst some coaches is with the idea of legislating for the so-called "most dangerous" play. Because if that's the rationale, once it's no longer the most dangerous, something else will be. So when do the rule changes stop? This is where the league must be careful.
With the new kickoff rules could you see teams experimenting with a sort of "super-squib" kick, like a hard-hit bouncer up the middle? You can't fair catch a ball on the ground but you'd lose the hang time to give your guys an opportunity to get down the field and/or one of the defenders closer to the line of scrimmage could recover it. Too risky or worth a shot?
Some teams likely will experiment. Success or failure could hinge, literally, on which way the ball bounces, though. That's leaving a measure of field position up to chance, which feels a lot different than the traditional use of a squib to simply prevent the return team from setting up its blocking, thereby guarding against the breakout return.
Mike from Franksville, WI
Which three-year stretch of Packers football would you say was more dominant: the '95-'97 Packers (3 MVPs for Favre, 3 NFC Championship Game appearances, 2 Super Bowls, Super Bowl XXXI title) or the '09-11 Packers (364 days without a loss, DPOY for Woodson, MVP for Rodgers, Super Bowl XLV title)?
Definitely '95-'97. The calendar year without a loss was as impressive as it gets, but the '09 team started 4-4, the '10 team was 8-6, and the '11 team really struggled defensively in a handful of games. The '95-'97 teams won seven postseason games on top of 37 regular-season wins.
Find any photo of Jordan Love and Aaron Rodgers standing side by side (numerous tunnel images exist) and it is clear and evident Love is taller than even their measurements would suggest perhaps. How much of an advantage have you heard from trusted knowledge keepers (perhaps Clements or coaches) do they feel added height has for a signal caller? Or is it negligible once past 6 foot or so?
It isn't negligible. Height adds to a quarterback's vision of the field. But it still comes down to being able to process information quickly and make instant decisions. Any additional information gleaned from slightly enhanced vision still must be processed rapidly and put to immediate use.
Packers fans love to root for the underdog draft pick or UDFA, especially early in the process. Everyone wants the Packers to have found another Donald Driver. Matt LaFleur is dedicated to a run-first offense with lots of motion, etc. At the end of the day are we really going to see the No. 5 and 6 wide receivers more than just a handful of snaps by season's end?
Hopefully not, because that means the top three or four guys stayed healthy and produced as expected. But you'd better have depth in case you need it, and you always want to be developing the next round of guys to step into larger roles.
Which players are anticipated to compete for punt returner?
Hello Insiders, with the exception of Jordan Love, what's the biggest unknown about this Packers roster in your opinion?
The tight ends and defensive line. The rookies will have to produce at tight end for this offense to be at its best, and youth on the D-line must progress substantially to improve the run defense.
We often hear about what a long rookie year it is for the players. From their college games they move to training in advance of the combine and pro days, then after the draft there are OTAs followed by training camp and a really long NFL season. How can these rookies best utilize this "dead zone" in preparation for what lies ahead?
Rest their bodies and study their playbooks.
The NFC North and NFC South go head-to-head this year. As a Packer fan in the ATL, I often end up listening to the sports talking heads on the radio here. One of them actually pontificated that he thinks any of the four teams in both of those divisions could possibly win their division. Thoughts?
Sounds about right. The Bears going from three wins to division champs may be a stretch, but it might take only nine wins to capture the North. Last year it took only eight to win the South.
If someone asked you to describe Lambeau Field in one word, what would it be? I will offer up my wife's submission from her first game in 2010 (against the Giants): "Intimate."
Do you guys get some time off after the OTAs and if so, what are your plans to relax the remainder of the summer and to recharge for the new season?
We will both take some time off between minicamp and training camp, but Wes gets the next pick of dates on the calendar. This is the second year in a row I've taken an extended break in late May and he's had to cover for me. It's much appreciated.
James from Ottawa, Canada
Wait. Wes said Outsider Inbox was "our" Inbox. But a little while back during discussion about who the "Insiders" actually were in II, it was said that we, the people (peasants?) were the Insiders by virtue of using this forum to gain access to inside information. So, are we dual Insider-Outsiders? Or are we Outsiders who hang out on the margins of the inside? Or are we Insiders who occasionally dabble on the outside? My head is hurting, and I can't even blame math as the culprit this time.
Maybe I shouldn't take extended breaks after all. Happy Wednesday. Insider Inbox
Join Packers.com writers as they answer the fans' questions in Insider Inbox