"When chopping down a tree, gravity only does half the job." As an arborist, I intuitively know that, but surprisingly never saw it expressed so succinctly. The most challenging trees require math/physics (and ropes, gadgets, and force) to oppose gravity to fell a tree in the direction it does not "want to go." All in all, a challenge analogous to tackling a ball carrier.
But without the time to think, calculate and/or set up any ropes and gadgets.
Matt from Cottage Grove, WI
What side of the ball will we see the most returning starters in the 2023 season?
CJ from Cedar Rapids asked if special teams actually improved this year or whether it was all Keisean Nixon. Here's what I saw – Nixon did an outstanding job of being decisive and explosive into the holes, and THERE WERE HOLES! Two-thirds of the 50-plus yard returns were NOT called back for blocking in the back. And to boot, the coverage teams generally had hats on the ball and lane discipline and limited explosive plays. As noted before fewer blocked kicks would be nice. But yes, they improved.
The vast majority of the special-teams miscues were before Thanksgiving. The last six games of the season, the only real black mark was the blocked punt vs. Minnesota. We'll see what happens in free agency with veterans like Nixon, Dallin Leavitt, Eric Wilson, Davis and Ford, but two young players also emerged as potential core guys on special teams in the coming years – Isaiah McDuffie and Tariq Carpenter. That was good to see.
Nate from Blue Springs, MO
All the questions around Rich Bisaccia possibly leaving for a HC job (and well deserved if he does), what is the possibility he takes his assistants with him or a few players as he did when he came to Green Bay? Seems there might be a chance we are back to square one on ST.
Maybe not all the way back to square one, but your scenario is entirely possible.
Wes said this about Quay Walker, "Athletically, that young man has such a high ceiling if he keeps the emotions in check." Shouldn't we hope we can keep the high emotions and just steer them in the right direction? I want an emotional ILB that fires up everyone around him. Just don't do dumb things.
The Packers could use that type of emotional player before the whistle, yes. But not after.
Margeaux from Tallahassee, FL
Ah, the vagaries of sport, life actually, huh Mike? Top of the world one minute, in surgery on your moneymaker the next.
Boy, I sure hope for Purdy's sake he can avoid Tommy John surgery on that elbow, but if a UCL reconstruction is required, his second season in the NFL is most likely already over. That would be a shame.
I found a little nugget on Wikipedia today. The two highest scoring players in National Football League history to never make a Pro Bowl are Ryan Longwell and Mason Crosby! We all know what they might have in common!
That's interesting, and somehow not all that surprising.
The NFL announced the salary cap for 2023 is increasing to $224.8 million, an increase of $16.6 million. I know there's no math in II and you're aren't salary cap experts, but with all the recent contracts that have included void years, will the Packers actually be able to use this new money on FAs or contract extensions? Or will the increase mainly get eaten up by dead cap? Or am I completely off on my basic understanding of the salary cap/void years? The bills will come due eventually, right?
The bills always eventually come due. The official cap figure is very close to what had been projected, so the Packers are over the cap by roughly the amounts suggested by the tracking websites ($16-20M, depending on how the upcoming draft class is counted). They can create needed room by restructuring some veterans and pushing more money down the road, but the bigger question is what they might do to alleviate their situation without creating future cap charges. What happens at QB will factor into all of this, too. It'll mostly get sorted out, one way or another, in the next six weeks.
Yes, Burrow vs. Mahomes could be a perennial battle but I can't wait to see Mahomes vs. Hurts. This Super Bowl has tremendous potential with the league's two best QBs facing off. With both facing very good defenses, which QB's skill set do you think will provide the edge come Feb. 12?
Mahomes' experience in these settings and a (presumably) healthier ankle will give him the edge, methinks.
The last two years the Packer defense has finished the year strong. What needs to happen during this offseason to ensure that the defense picks up where it left off and doesn't move backwards as it did during early 2022?
Good question, but I actually thought Green Bay's defense played better in September (minus Week 1) and October than it did in November, before the decent surge late. It rode a rollercoaster, and the offense falling apart from halftime in London through the first Detroit game contributed to that. The bottom line is the Packers need to be a more balanced, complementary team that doesn't put too much strain on one phase or another. That's how the wild swings in level of play are minimized.
In response to Mike's statement from Monday's Inbox: How do the Packers figure out what they're good at ASAP? (I won't ask the obvious question that has been visited so often before.)
Another good question, and if I knew how I'd be coaching. The when likely comes down to whether they must go through another major transition in 2023, this time at QB (rather than receiver), and if they're healthy up front from the get-go. Those elements will affect the timeline.
Those four teams looked so much better than the 2022 Packers, the line play, the receiver play, the linebackers – it just seems that as close as we thought this Packer team was to competing for a SB, those teams showed me that they are far off. How many players are they away?
I've never looked at it in those terms, because that's a reference to elite, game-changing players, and while the goal is to find and add them, there are never any guarantees it'll work out as planned (see Watson, Christian; arrival delayed until Week 10). I look at the players who were in their first or second seasons as starters/rotation regulars and ask how many are going to take their games to another level. For 2023, that list includes Christian Watson, Romeo Doubs, Quay Walker, Devonte Wyatt, Zach Tom, Kingsley Enagbare, T.J. Slaton, Josh Myers, Eric Stokes, Jon Runyan, Josiah Deguara, Nijman and probably a couple others. Setting aside the QB question for the moment, 2023 will hinge in part on at least some of those players rising considerably. Not all will, and not enough from last year's list did.
Concerning NFC Championship Game, do you think there will be a change next season on the number of quarterbacks allowed/required for each game, something like the emergency third quarterback allowance during Covid? I found it absolutely ridiculous that we were watching half of a championship game with one team basically not having a quarterback. That seemed to be a very poor reflection on the NFL, and surely the league's gambling partners were not happy.
The league had an emergency third QB rule long before Covid, but I could see that coming back, at least for the playoffs.
Chase from Citrus Heights, CA
With the 49ers getting the ball to start the second half, do you think they were being a bit too aggressive by trying to pass with Johnson? My brother-in-law wanted the 49ers to run the clock out. They would have avoided running a two-minute offense with a QB that's only been on your roster a few weeks with an opportunity to tie coming out of the half. After all, their best chance at that time was to win with defense and their RBs anyway. I agreed, then PHI got the ball.
They had the ball on their own 25 with 1:36 left, and the Eagles had two timeouts. They had to try to get a first down or they'd be giving the ball back with about 40 seconds left. They succeeded, with Johnson hitting Deebo for 11 yards on the first play. Now they're at the 36, the clock at 1:20 and counting, with all three timeouts of their own. At that point, trailing by seven, I don't think you can just give up on the possession when another 30-35 yards gets you a shot at a field goal. And then Johnson fumbled the shotgun snap.
They really need to get rid of this QB sneak formation. I think it's a cheat of the game.
Hey Mike/Wes, the high price of tickets to the Super Bowl got me wondering where that money actually goes. I bet it's more complicated than a three-way split between the two competing teams and the host stadium. Do you have any knowledge of how the NFL handles that revenue?
All postseason ticket revenue, including from the Super Bowl, goes to the league. The teams and stadiums get none of it. In certain cases stipends are provided (travel, operations, etc.) but the ticket money is the league's.
Good AM guys. Simple question, I've been watching football since the early '60s and never had it explained to me what determines a timeout being either a 30-second or a 60-second timeout? Once again thank you all so very much for keeping us Packer Backers well informed and entertained!
Television determines it based on the broadcast break schedule.
I have seen it suggested in many places that entire officiating crews should be named to playoff games together. How would this improve the quality of the officiating? The responsibilities of each individual official remains the same regardless of who the other officials are.
I'll let Dustin take this one.
Dustin from Kansas City, MO
In my college years I officiated high school football. One of the least enjoyable games I was ever involved in was a make-up game with major playoff implications. No full crew was available, so they took the "best available" at each position and made a crew. We weren't used to working with each other and our performance showed it. We all walked away unhappy with how it had gone. I can't imagine being on a thrown together NFL crew trying to work your way through the biggest games of the year.
It's not always a problem, but it looked like a painfully obvious one Sunday in Kansas City.
Jamie from London, Canada
I read an article about Patrick Mahomes and the Chiefs identifying and praising the specific training staff member who aided in quickly rehabilitating his ankle so he could play this week. Would it be common practice to award a SB ring to someone in her role if they win it all?
Members of medical staffs typically get Super Bowl rings regardless.
Good morning and first time for me. I never liked the way they set up the draft. Teams should be rewarded for stepping up above their seed in the playoffs. I would love to see the draft slots cemented after the regular season and not based on how they finish in the playoffs. Any thoughts?
I disagree. The teams that get closest to a championship should pick later. It makes perfect sense to me.
The Ahman Green mention got me to thinking. He was criticized for fumbling, the one black mark on his record. But Packers legend Jim Taylor appears to have lost possession about as often as Green did, yet he wasn't singled out for that. Similarly, past QB greats almost all threw INTs at a greater rate than do modern passers, and it seems teams just took that in stride. Is the heavy emphasis on avoiding turnovers more of a modern thing, driven by analytics?
Pretty much. Interceptions were more accepted as part of the risk of throwing when the game was ground-dominant and passing games were primitive compared to now. Also, the win-loss probabilities related to turnover margin became overwhelming once everyone started paying attention.
With all the talk of drafting a tight end, is re-signing Tonyan out of the question? In my opinion, he can be that guy if given the opportunity.
I've said it before and I'll say it again: I'd love to see Tonyan another year removed from his ACL recovery. Re-signing him is not out of the question, but his return is far from guaranteed.
I think the division the Packers play in will be stronger next season. I see the Bears coming on, and Detroit improving. Perhaps the Vikings will back off a bit. Under LaFleur, during his first year the Packers were 6-0, the following year 5-1, the third year 4-2, and this year 3-3. This is not a favorable trend. Your thoughts?
For the first time since LaFleur's inaugural season in 2019, Green Bay won't be the divisional rival with the target on its back when the new season begins. I'm curious to see what that'll mean. Happy Wednesday.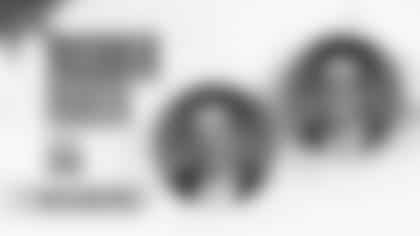 Insider Inbox
Join Packers.com writers as they answer the fans' questions in Insider Inbox