GREEN BAY – The Packers' defense pitched its first shutout of the Matt LaFleur era in a 17-0 victory over the Seahawks on Sunday at Lambeau Field.
Green Bay's last shutout came in 2018 vs. Buffalo, also at home. Seattle was shut out for the first time since 2011, before Russell Wilson became the Seahawks QB.
The victory came at a cost, though, as the Packers saw pass rushers Whitney Mercilus (biceps) and Rashan Gary (elbow), along with RB Aaron Jones (knee) all leave the game with injuries.
With the win, the Packers improved to 8-2. The Seahawks fell to 3-6.
To notch the shutout, Green Bay's defense got two key turnovers in the second half, interceptions by CB Kevin King and S Adrian Amos, both in the end zone.
King's came with the score 3-0 and the Seahawks facing third down in field-goal range in the third quarter. Amos's came on a deep ball to the end zone intended for WR Tyler Lockett.
Seattle got over 200 yards of total offense on the last play of the game, finishing with just 208. Wilson was 20-of-40 for 161 yards with the two INTs for a 39.7 passer rating.
RB Alex Collins had 10 carries for 41 yards. TE Gerald Everett had eight catches for 63 yards to lead the Seahawks. WRs DK Metcalf and Lockett combined for just five catches for 49 yards.
It was tough for Green Bay's offense to get going, leading just 3-0 at the half, and an Aaron Rodgers interception in the end zone on an ill-advised pass in the third quarter took points off the board.
But the Packers put together a pair of touchdown drives in the second half, with RB AJ Dillon finishing both with short touchdown runs.
Dillon had 21 carries for 66 yards and the two scores, and he added two receptions for 62 yards, including a key 50-yard gain on a swing pass on the final TD drive. Rodgers was 23-of-37 for 292 yards for a 75.5 passer rating. WR Davante Adams had seven catches for 78 yards.
Here's a recap of all the action: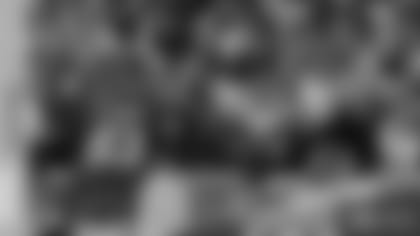 Packers and Seahawks play a scoreless first quarter
The Seahawks won the opening coin toss and elected to defer. Quarterback Aaron Rodgers got the offense moving with a 41-yard completion to receiver Marquez Valdes-Scantling on third-and-7.
A holding call and sack of Rodgers pushed the Packers back to third-and-22 from the Seattle 32. Davante Adams caught an 8-yard pass but Mason Crosby missed wide right on the 42-yard field goal attempt.
The Packers' defense forced a three-and-out, with Whitney Mercilus tackling Wilson a yard shy of the first down.
AJ Dillon picked up 16 yards on his first two carries on Green Bay's second possession but the drive stalled after Dillon was stopped for no gain on third-and-1. Punter Corey Bojorquez pinned Seattle back at its own 9 with 6 minutes, 9 seconds left in the first quarter.
Seattle moved into Packers' territory after a 24-yard defensive pass interference penalty and two Alex Collins carries for 16 yards but Green Bay linebacker De'Vondre Campbell sniffed out a Flea Flicker and dropped Will Dissy for a 6-yard loss on second-and-4.
On third-and-10, recently acquired veteran Whitney Mercilus plowed through left tackle Duane Brown en route to sacking Wilson for a 7-yard loss to force another Michael Dickson punt.
However, the Packers went three-and-out after Rodgers couldn't connect with Valdes-Scantling and Allen Lazard on deep throws. Seattle also went three-and-out after Alex Collins was stopped for no gain on first down.
Packers lead Seahawks 3-0 at halftime
Dillon rushed for 24 yards on three straight carries to set up a first-down pass to Randall Cobb. Rodgers then hit Adams across the middle for 24 yards to move the ball to the Seattle 21.
Facing a three-man rush, Rodgers scrambled eight yards on third-and-7 to set up first-and-goal at the Seahawks' 10. The Packers picked up one more yard before settling for a 27-yard field goal.
Seattle threatened after Wilson's 28-yard pass to Dissley but Rashan Gary sacked Wilson on third-and-5 to force another punt. In just 10 games, Gary already has established a new career high with 5½ sacks.
Rodgers and Adams connected for 14 yards before the Packers got a fresh set of downs thanks to a defensive hold on Ugo Amadi against Cobb on third-and-8. Green Bay faced another third down after a bobbled snap resulted in a loss of two yards on second-and-2. Seattle lost a timeout after unsuccessfully challenging the ruling on the field of a Packers recovery.
The Packers converted the third down with a 10-yard pass to Aaron Jones to the Seattle 42.
The Packers went for it on fourth-and-2 from the Seahawks' 34, but Rodgers' pass for Lazard fell incomplete with 1:03 left in the first half.
Seattle unsuccessfully tried a Hail Mary at the Green Bay 35 to end the first half. It was the first time Green Bay has shutout the opposition in the first half since Sept. 30, 2018, against Buffalo.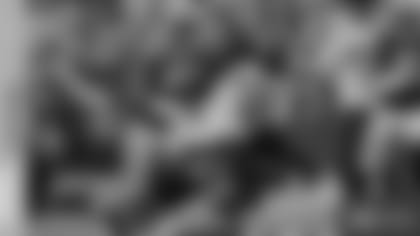 Packers lead Seahawks 3-0 after three
Seattle received the ball after halftime but the Packers' defense earned its sixth straight stop after a Wilson deep ball fell incomplete on third-and-9.
Green Bay punted it back to Seattle after a holding penalty on third down wiped out a Rodgers scramble for a first down.
The Seahawks mounted their longest drive of the game on their next possession, with a 14-yard pass from Wilson to DK Metcalf getting the drive started. Seattle worked the ball down to the Green Bay 12 before Kevin King intercepted Wilson in the end zone on third-and-10.
The Packers picked up 23 yards on their first play with a screen to Jones. After a 4-yard run, Jones caught another 24-yard pass down to the Seattle 29.
AJ Dillon bulled his way to a first down with a carry out of shotgun on third-and-1. Rodgers tried a pass in the end zone on third-and-6 from the Seattle 15, but Jamal Adams intercepted it for the touchback with 2:30 remaining.
The Packers' defense got yet another stop with Tyler Lancaster tackling Collins for no gain and Rasul Douglas dropping D'Wayne Eskridge for a 3-yard loss. Seattle punted after Wilson's third-down pass fell incomplete.
Jones was injured after a 6-yard carry with 1:04 left in the third quarter.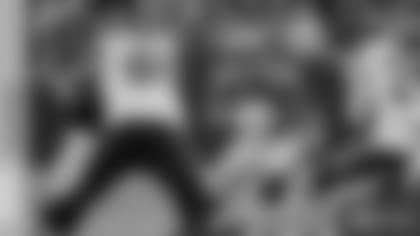 Packers shutout Seahawks 17-0, improve to 8-2
Carlos Dunlap was flagged for unsportsmanlike conduct, giving the Packers a first down at the Seattle 27. With Jones on the sideline with a knee injury, Dillon picked up two first downs to set up first-and-goal at the Seahawks' 7-yard line.
After an incomplete play-action pass, Dillon bulled his way through the Seahawks' defensive front and scored on a 4-yard touchdown run to push Green Bay's lead to 10-0 with 10 minutes, 37 seconds remaining.
Rashan Gary was injured on a 2-yard Travis Homer run. On the next play, Adrian Amos intercepted Wilson's deep ball in the end zone with 8:07 remaining.
Dillon caught an underneath pass and broke multiple tackles for a 50-yard gain down the sideline. He plowed ahead for two yards on third-and-10 to the Seattle 15.
After an offsides call on Seattle, Patrick Taylor gained two yards to set up first-and-goal at the Seahawks' 4 with three minutes left. Dillon then scored his second touchdown of the quarter to extend Green Bay's lead to 17-0. Dillon finished with 128 total yards.