GREEN BAY – The Packers failed to build on any momentum from last Sunday's win and dropped a 27-17 decision to the Titans on Thursday night at Lambeau Field.
Green Bay's record fell to 4-7 on the season. The Titans improved to 7-3.
After the Packers' defense got a crucial stop on fourth-and-1 from the Green Bay 5-yard line in the second quarter, stuffing RB Derrick Henry, Tennessee's offense got rolling and scored touchdowns on three straight possessions.
Meanwhile, the Packers' offense was struggling. Green Bay came out of halftime and managed a field goal and touchdown in the third quarter but never seriously threatened Tennessee.
Green Bay's defense then got three straight stops in the fourth quarter, one on an interception by CB Rasul Douglas, to keep it a 10-point game and give the offense a chance. But the Packers couldn't get anything going on those ensuing possessions.
For the Packers, QB Aaron Rodgers was 24-of-39 for 227 yards with two TDs and a 94.7 passer rating. RB Aaron Jones had 12 carries for 40 yards, WR Randall Cobb had six catches for 73 yards, WR Allen Lazard had five grabs for 57, and rookie WR Christian Watson had four catches for 48 yards and two TDs. Watson has five TD catches in his last two games.
For the Titans, QB Ryan Tannehill was 22-of-27 for 333 yards with two TDs, one INT and a 127.3 passer rating. Henry had 28 carries for 87 yards and a TD, and he also threw a TD pass on a trick play. Rookie WR Treylon Burks had seven catches for 111 yards, and WR Robert Woods added six grabs for 69.
Here's a recap of all the action:
Titans lead Packers 7-6 after first quarter
The Packers won the opening coin toss and elected to defer. Green Bay's defense had Tennessee in third-and-7, but Ryan Tannehill hit rookie Treylon Burks for a 43-yard completion down the middle of the field.
The Titans struck first with Tannehill's 14-yard touchdown pass to Dontrell Hilliard to put Tennessee ahead 7-0 with 10 minutes, 31 seconds left in the first quarter.
The Packers went three-and-out on their first offensive possession after Aaron Rodgers' third-and-6 pass for Robert Tonyan fell incomplete. Pat O'Donnell netted 46 yards on his punt after Rudy Ford held C.J. Board to a 3-yard gain.
Preston Smith, who was celebrating his 30th birthday Thursday, shared a second-down sack with Quay Walker of Tannehill for a 9-yard loss. The Titans punted after going three-and-out, with Green Bay taking over at its own 22.
Aaron Jones slipped through for a 9-yard run up the middle on first down. Randall Cobb, activated off injured reserve earlier in the day, caught a 24-yard pass on a corner route from the slot to move into Tennessee territory.
On third-and-2, Jones picked up four yards but fumbled. Cobb dove on the ball at the Tennessee 25 to continue the drive. Rodgers caught the Titans with 12 men on the field and connected with Christian Watson on a 14-yard touchdown to end the quarter, but the Packers trail the Tennessee Titans, 7-6, after the blocked extra point.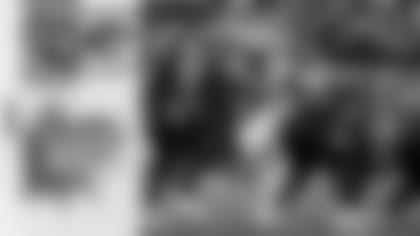 Packers trail Titans 14-6 at halftime
The Titans appeared to convert a third-and-10 with a Tannehill pass to Austin Hooper, but Packers Head Coach Matt LaFleur challenged the spot of the ball. Green Bay won the challenge, setting up fourth-and-1 at midfield.
Derrick Henry gained a yard off a direct snap for the first down. The Titans stayed in the package, with Henry gaining four more yards on the next play. Tennessee kept pounding the ball behind Henry, who picked up three more first downs to move the ball inside the Packers' red zone.
After two more incompletions, Robert Woods came a yard short of picking up the first down on a 9-yard pass from Tannehill. Tennessee would come up with no points on the 10-mintue possession with Green Bay's defensive front holding its ground on fourth-and-1 from the Green Bay 4. Quay Walker was responsible for the stop of Henry for a 2-yard loss.
The Packers went three-and-out and punted the ball back to the Titans, who made two more third-down conversions before Henry finally scored on a 4-yard touchdown run to extend Tennessee's lead to 14-6 with 32 seconds left in the first half.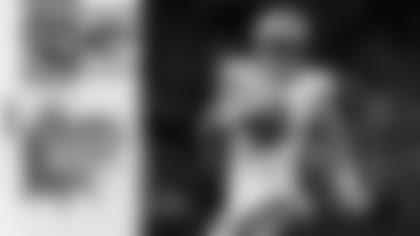 Titans lead Packers 20-17 after three
The Packers opened the second half with a 9-yard pass to Allen Lazard and a 6-yard quick pass to Randall Cobb for the initial first down. Jones earned his longest run of the game on a 14-yard pitch behind Josiah Deguara's block to the Tennessee 43.
Green Bay advanced the ball to the 31 after a Dillon 3-yard run on third-and-1 and the converted another first down with a 11-yard pass to Lazard on third-and-10 to the Titans' 20. The Packers' drive ended there, with Mason Crosby making a 39-yard field goal to cut Tennessee's lead to 14-9 with 8:25 left in the third quarter.
The 13-play, 51-yard drive lasted 6:35. The Titans started at their own 9 after a blindside block by Hilliard on the kickoff. Tennessee hit an explosive play, though, with Chig Okonkwo hauling in a 31-yard pass from Tannehill to the Green Bay 43.
A 42-yard pass to Henry set up first-and-goal at the Packers' 9. Tennessee scored on a trick play, with Henry completing a 4-yard TD pass to Hooper to put the Titans up 20-9 with 5:17 left in the third quarter after a missed extra point.
Cobb again sparked the Packers' offense with a 28-yard catch to start the next drive. On third-and-3, Rodgers threaded the needle to complete a 23-yard pass to Lazard to the Titans' 8.
Green Bay found the end zone on an 8-yard touchdown pass to Watson to cut the Titans' lead to 20-17 with 2:04 left in the third quarter after a successful pass to Jones on the two-point conversion.
Watson is the first Packers rookie to have multiple TD catches in back-to-back games since Max McGee in 1954.
Tennessee offense's again responded with a 32-yard pass to Woods to the Green Bay 28.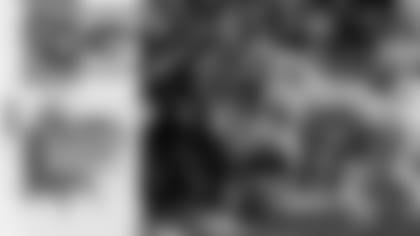 Titans beat Packers 27-17
The fourth quarter began with a 16-yard touchdown pass to Hooper, extending Tennessee's lead back to two scores, 27-17, with 14:55 left in regulation.
Green Bay went three-and-out after a deep shot for Watson fell short on first down, but Douglas gave the ball back to the Packers' offense after catching his second interception of the year and returning it to the Green Bay 34.
The Packers weren't able to capitalize, though, and punted the ball back to Tennessee with 9:23 remaining. Krys Barnes stopped Tannehill on a third-and-1 to force the punt, which Keisean Nixon returned 24 yards to the Tennessee 44. That was a season-long punt return for Green Bay.
The Packers' offense took over with 6:59 remaining but turned it over on downs after Rodgers' pass for Lazard fell incomplete. Green Bay got the ball back again after Preston Smith sacked Tannehill to force another Titans three-and-out.
The Packers earned a first down with a 9-yard pass to Tonyan and an 8-yard completion to Watson. Lazard converted the next first down, with a 12-yard completion on third-and-11. Rodgers was sacked for a loss of 12 on second down.
The Packers got 17 yards back on a pass to Watson but Jones was stopped on fourth-and-2 and the Titans took over on downs.