The Packers dropped their first game of the season on Sunday, and it wasn't pretty.
The Buccaneers overcame an early 10-point deficit and scored 38 unanswered points to post a 38-10 victory over Green Bay at Raymond James Stadium, dominating on both sides of the ball.
The Packers fell to 4-1 and into second place in the NFC North, one-half game behind the 5-1 Bears. Tampa Bay, after a loss to Chicago 10 days ago, improved to 4-2.
Green Bay started fine, scoring 10 points on its first two possessions. But then QB Aaron Rodgers threw a pick-six, then another interception to set up an easy score. Those were the Packers' first two turnovers of the season, and Green Bay never recovered.
Rodgers finished 16-of-35 for 160 yards with the two interceptions for a 35.4 passer rating. The Packers rushed for 94 yards against the league's No. 1 run defense, but 45 of them came on two runs by Jamaal Williams (25-yarder) and rookie AJ Dillon (20). WR Davante Adams had six catches for 61 yards in his return from a hamstring injury.
Tampa Bay QB Tom Brady was 17-of-27 for 166 yards with two TDs and a 104.9 rating. RB Ronald Jones rushed 23 times for 113 yards and two TDs, while TE Rob Gronkowski contributed five catches for 78 yards and a score.
Here's a recap of all the action: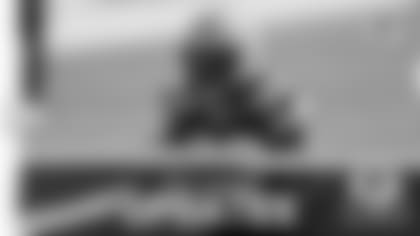 The Packers take a 10-0 lead over Tampa Bay after one
After receiving the ball first, the Packers' offensive line bought quarterback Aaron Rodgers enough time to find running back Aaron Jones for a 20-yard gain to convert on third-and-10 to start the series.
Rodgers completed consecutive passes to Davante Adams (eight and 12 yards), and Marquez Valdes-Scantling (12 yards) against Tampa Bay's man coverage to get down to the Buccaneers' 24-yard line, where the Packers continued their streak of scoring on all five of their opening drives with a 39-yard field goal by Mason Crosby.
Green Bay's defense got the ball right back to the offense with inside linebacker Krys Barnes meeting Ronald Jones up the middle to stop the Tampa Bay running back for a 2-yard gain.
Cornerback Josh Jackson, making his first start since Dec. 30, 2018, in place of an injured Kevin King, tripped up LeSean McCoy to hold on third-and-2 and force the Buccaneers to punt.
The Packers converted on third-and-7 with an 11-yard pass to Robert Tonyan. Jamaal Williams then broke a 25-yard run up the middle, following the blocks of center Corey Linsley and right guard Lucas Patrick.
A 15-yard pass to Valdes-Scantling and 13-yard pass to Adams put the Packers inside the Tampa Bay red zone. After a 15-yard pass to Darrius Shepherd, Rodgers scrambled for what originally ruled a 7-yard touchdown.
The play was overturned and the ball was placed at the Tampa Bay 1. Aaron Jones finished the drive with a 1-yard touchdown run, making him the first Packers player to score in each of the team's first five games since Billy Howton (1952). Green Bay had the ball for more than 12 minutes in the first quarter.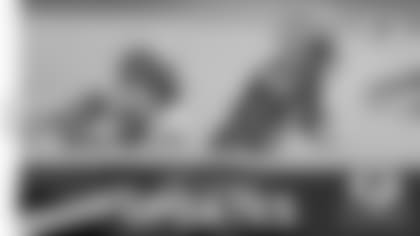 Buccaneers pull ahead of Packers 28-10 at halftime
The Buccaneers were again forced to punt after a Tom Brady pass intended for Chris Godwin on a crossing route fell incomplete. The Packers took over at their own 22.
Tampa Bay cornerback Jamel Dean intercepted Rodgers on second-and-10, resulting in only the third pick-six of Rodgers' 16-year NFL career, to cut Green Bay's lead to 10-7. Prior to the pick, Rodgers had thrown 157 consecutive passes with an INT.
Carlton Davis then tipped up a slant pass intended for Adams on second-and-4, which safety Mike Edwards intercepted and returned to the Green Bay 2. On first down, the Buccaneers pulled ahead 14-10 after a Ronald Jones 2-yard touchdown run.
Aaron Jones initially caught a 23-yard pass off a wheel route but it was overturned upon review because the ball was juggled after a hit from Davis. After Rodgers couldn't connected with Marcedes Lewis deep down the seam, the Packers' offense went three-and-out.
The Buccaneers extended their lead to 21-10 after Tom Brady hit Tyler Johnson for a 7-yard touchdown on third-and-goal with 4:35 remaining in the half.
The Packers went three-and-out again after a 7-yard run by Aaron Jones on first down. Tampa Bay pushed its lead to 28-10 after Brady threw tight end Rob Gronkowski his first touchdown as a member of the Buccaneers.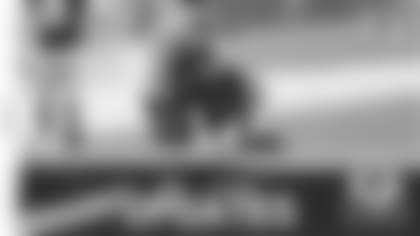 Buccaneers lead Packers 38-10 after three
Brady connected with Gronkowski for 31 yards over the middle of the field to open the second half on a drive that ended with a 50-yard Ryan Succop field goal.
The Packers and Buccaneers would trade three-and-outs, resulting in Green Bay taking over at its own 24 with 10:13 left in the third quarter.
Rodgers converted a third-and-18 with a pass in the middle of the field to Adams but the Packers' drive would stall at their own 47, resulting in a 38-yard JK Scott punt.
Montravius Adams tackled LeSean McCoy for a 3-yard loss to help force a third-and-12 but a defensive pass interference penalty in the end zone on Josh Jackson gave the Buccaneers the ball at the Green Bay 1. Ronald Jones scored again to push Tampa Bay's lead to 38-10.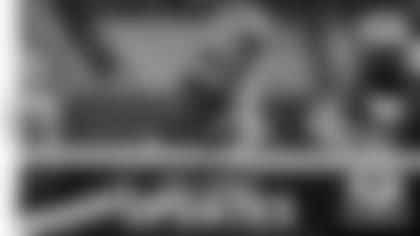 The Packers fall 38-10 to Tampa Bay
Tampa Bay punted to start the fourth quarter, with Green Bay taking over at its 12. Rookie second-round pick AJ Dillon entered the game on the Packers' first series of the fourth quarter, picking up 20 yards on a third-and-1 carry.
Dillon finished with five carries for 31 yards. Tim Boyle played the last series at quarterback.