GREEN BAY – The Packers survived a shaky performance, coming from behind in the fourth quarter to beat the one-win Jaguars, 24-20, on Sunday at Lambeau Field.
Trailing 20-17 early in the fourth, the Packers took the lead with nine minutes left on a 6-yard TD pass to WR Davante Adams , who had eight catches for 66 yards and had exited the game briefly with an ankle injury.
The Packers improved to 7-2 while the Jaguars lost their eighth straight game to fall to 1-8.
WR Marquez Valdes-Scantling had four catches for a career-high 149 yards, including a 78-yard TD. QB Aaron Rodgers finished 24-of-34 for 325 yards with two TDs, one interception and a 108.1 passer rating. RBs Aaron Jones and Jamaal Williams combined for 76 rushing yards for the Packers.
The Jaguars had a chance for the upset thanks to a long punt return for a TD by WR Keelan Cole Sr., plus a fumble by Adams leading to a TD and a pick by Rodgers leading to a go-ahead field goal in the second half.
After taking the lead late, the Packers held on as the defense got two sacks on the Jaguars' final drive to set up a fourth-and-long they couldn't convert.
For the Jaguars, RB James Robinson rushed 23 times for 109 yards. Cole had five catches for 47 yards and a TD, along with the score on special teams. Rookie QB Jake Luton was 18-of-35 for 169 yards with one TD and one INT for a 62.7 passer rating.
Here's a recap of all the action: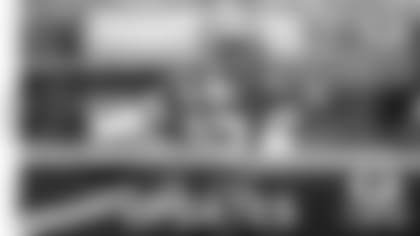 Jaguars lead Packers 3-0 after first quarter
The Packers saw their streak of eight consecutive games with points on their opening offensive possession come to a close when quarterback Aaron Rodgers' third-and-3 pass for tight end Robert Tonyan fall incomplete, leading to a three-and-out.
Jacksonville powered the ball down to Green Bay's 34-yard line with a trio of James Robinson carries accounting for 17 yards of the Jaguars' 29 yards on the seven-play drive. Chase McLaughlin, kicking with the wind to his back, made a 52-yard field goal to put the Jaguars up 3-0 with 10 minutes, 36 seconds left in the first quarter.
The Packers ventured into Jacksonville territory for the first time with Tonyan drawing a 29-yard defensive pass interference penalty on Myles Jack. The Packers wound up punting, though, after officials called right tackle Billy Turner for a chop block.
JK Scott dropped a 37-yard punt down at the Jacksonville 5-yard line. The Packers eventually forced a Jaguars punt after defensive tackle Kenny Clark's solo tackle of Robinson on first down, holding Jacksonville's running back to a 1-yard pickup, and then an incomplete pass from Jake Luton on third-and-3.
The Packers took over at their own 4-yard line but again would go three-and-out after Rodgers couldn't connect with Davante Adams near the sideline, resulting in JK Scott's third punt of the opening quarter.
Jacksonville matched the Packers' 0-for-3 start on third downs, with Green Bay cornerback Ka'dar Hollman's good coverage disrupting a Luton third-and-4 attempt to Chris Conley.
The first quarter ended with Rodgers completing a 6-yard pass to Adams to convert on third-and-2.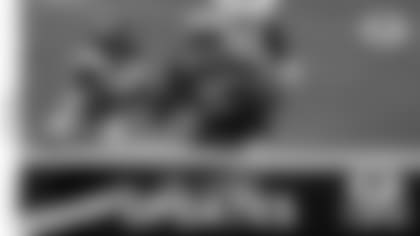 Packers take a 17-10 lead over Jaguars at halftime
The Packers opened the second quarter in a big way.
With Green Bay operating out of a two-back, shotgun look, Aaron Jones picked up the Jaguars blitz off the edge to give Rodgers enough time to hit Marquez Valdes-Scantling on a 78-yard touchdown pass.
The touchdown gave Green Bay its first lead of the afternoon and marked the longest scoring drive of the season (four plays, 91 yards).
Safety Darnell Savage broke up a deep shot from Luton intended for DJ Chark on second-and-9. Luton threw another incomplete pass on third down, as the Jaguars fell to 0-for-4 on third downs through the first 17 minutes.
The Packers suffered another three-and-out on their next offensive possession and Jacksonville returner Keelan Cole made them pay for it with a 91-yard punt return for a touchdown to put Jacksonville back ahead 10-7 with 10:06 left in the half.
The Packers won a challenge for Rodgers catching Jacksonville with 12 players on the field, off-setting an illegal formation penalty to get five yards back and set up a third-and-6.
On that play, Rodgers escaped the pocket and found a open Valdes-Scantling in the middle of the field for a 22-yard gain. The third-year receiver had two catches for 100 yards in the second quarter.
Green Bay then converted a third-and-8 with Rodgers' pass to Jamaal Williams, who picked up 12 yards down the sideline to the Jacksonville 40.
The Packers earned their first goal-to-go situation after an 18-yard pickup by Adams, his 489th career catch that moves him past Don Hutson for fifth in franchise history.
Rodgers put the Packers back ahead, 14-10, with a 5-yard scramble on second-and-goal with a little more than two minutes left in the half.
The Jaguars tried to push the ball down the field but Luton, amidst pressure, threw a pass directly to Packers safety Adrian Amos who picked it off and returned 23 yards down to the Jacksonville 26 with 1:28 remaining in the half.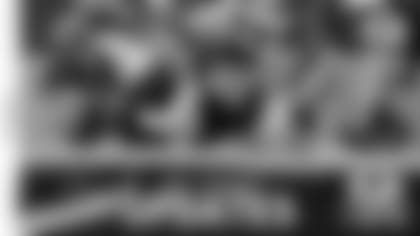 Packers and Jaguars tied at 17 entering fourth quarter
The Packers opened the second half with Preston Smith and Darnell Savage tackling Robinson for a 4-yard loss. Savage exited the game after another tackle of Robinson, with Raven Greene replacing him at safety.
Za'Darius Smith recorded his team-best eighth sack of the year on third-and-8 to bring Jacksonville's punt team back on the field.
Starting from the Packers' 2-yard line, Rodgers completed a 26-yard pass to Adams on a catch-and-run but Jaguars cornerback CJ Henderson forced a fumble from behind that was recovered by linebacker Myles Jack, who returned it to the Jacksonville 16.
Jaguars tied the game at 17 with Luton's dart to Cole across the middle for a 12-yard touchdown on third-and-6, Jacksonville's first successful third-down conversion of the afternoon.
The Packers countered with a 14-yard pass to Jones off motion and moved into Jacksonville territory with an unnecessary roughness penalty on Josh Allen for hitting Rodgers below his knees on an attempted sack.
Green Bay turned the ball over on downs at the Jaguars' 33 after a Rodgers deep ball for Valdes-Scantling fell incomplete. The Jaguars got down to the Packers' 38 on the next series before Green Bay forced back-to-back Luton incomplete passes en route to another Jaguars a punt.
With Adams (ankle) on the sideline to start the drive, Rodgers rolled to his right off playaction and hit Valdes-Scantling for a 31-yard gain to the Jacksonville 49, but Sidney Jones picked off Rodgers to give the ball back to Jacksonville.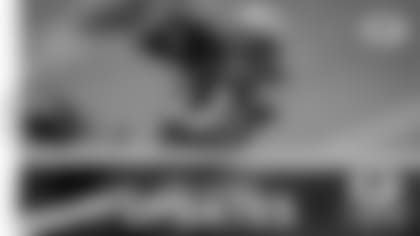 Packers hold off Jaguars, win 24-20.
McLaughlin hit a 31-yard field goal to put the Jaguars up 20-17 with 12:40 remaining.
The Packers avoided a three-and-out with Rodgers finding an open Tonyan down the sideline for a 23-yard gain on third-and-9.
The offense hit another gear after the completion, with Jones rushing for 20 yards and Valdes-Scantling's 18-yard catch pushing the ball into Jacksonville's red zone. His 149 receiving yards on four catches established a new career high.
Green Bay retook the lead, 24-20, with a 6-yard touchdown pass to Adams with 9:03 remaining. It's the fourth consecutive game Adams has reached the end zone and his ninth receiving TD of the season.
The Packers nearly had Jacksonville in a third-and-6 situation but cornerback Chandon Sullivan was called for defensive pass interference after a challenge. Jacksonville still had to punt on the series after Raven Greene broke up a third-down pass with 4:15 left.
The Packers ate 1:45 off the clock before Jones was tackled for no gain on third-and-1, forcing Green Bay to punt.
Jacksonville started at its own 47 and converted a third-and-2 situation with a 9-yard run by Robinson. Rashan Gary and Preston Smith sacked Luton on back-to-back plays to bring up fourth-and-26.
The front then pressured Luton into a scramble and incomplete pass, securing the 24-20 win for Green Bay.