CHICAGO – The Packers got three TD passes from QB Jordan Love in his first game as the team's new starter and went on to beat the Bears, 38-20, in Sunday's season opener at Soldier Field.
Love finished 15-of-27 for 245 yards with the three TDs – two of them to WR Romeo Doubs – for a 123.2 passer rating.
Love's other TD pass went to RB Aaron Jones on a fourth-down crossing route, which was Jones' second TD in the third quarter. He rushed for a TD on the previous drive, capping off a possession highlighted by a 51-yard gain by Jones on a throwback screen. Those two scores stretched the Packers' 10-6 halftime lead to 24-6. After the TD reception, Jones exited the game with a hamstring injury.
By the time LB Quay Walker intercepted Bears QB Justin Fields and returned it 37 yards for a touchdown in the fourth quarter, the Packers had taken a 24-point lead. Walker was then being evaluated for a concussion from a hit he took as he crossed the goal line.
Jones led Green Bay's running game with nine carries for 41 yards, and he added 86 yards on the two receptions, giving him 127 yards from scrimmage in all. Doubs finished with four receptions for 26 yards and the two scores.
Rookie TE Luke Musgrave had three catches for 50 yards, including a wide-open 37-yard grab to set up Doubs' second TD. Another rookie, WR Jayden Reed, had two catches for 48 yards, along with a 35-yard punt return. Reed left the game late with what was announced as cramping but returned to recover an onside kick by Chicago with 2:54 left.
For the Bears, Fields was 23-of-36 for 207 yards with one TD and one INT for a 77.0 rating. He also rushed nine times for 59 yards. WR Darnell Mooney had four catches for 53 yards and a TD.
Here's a recap of all the action: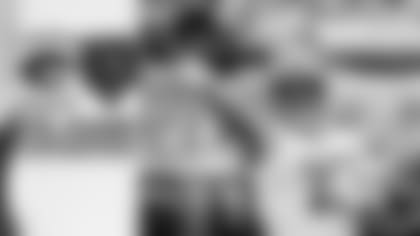 Packers lead Bears 7-3 after first quarter
The Packers won the coin toss and deferred. Starting at its own 11, Chicago gained 19 yards on screen pass to Khaili Herbert.
However, the Bears turned the ball over on downs at its own 40 after the Packers' defense stopped a direct snap to tight end Cole Kmet on third-and-1 for no gain and then a sneak by Justin Fields on fourth down for no gain.
Jordan Love officially started at quarterback for Green Bay, becoming just the third QB to start Week 1 for the Packers since 1993.
While Romeo Doubs didn't start, the second-year receiver caught a slant on his first offensive snap for a first down on third-and-13.
Aaron Jones then picked up the next 25 yards on four carries, including an inside handoff for seven yards on third-and-2 to set up first-and-goal from the Chicago 5.
On third-and-goal, Love had plenty of time in the pocket and found Doubs on a slant for a 7-yard touchdown to put Green Bay up 7-0 with 6 minutes, 8 seconds left in the first quarter. The scoring drive was 11 plays for 40 yards in 5:23.
Anders Carlson made the extra point with Daniel Whelan holding. It's the first time the Packers have had a kicker and punter both make their NFL debut in the same game since 1960, according to ELIAS.
Fields rolled out for a 23-yard pass to Darnell Mooney and then gained another 14 with a pass in the flat to Herbert. Two false starts pushed the Bears back, though, and ultimately Chicago settled for a 47-yard Cairo Santos field goal with 2:04 left in the first quarter.
The Packers went three-and-out on their next possession after AJ Dillon was tackled for a five-yard loss on second down. Luke Musgrave caught his first NFL pass and gained nine yards on third-and-15.
Safety Darnell Savage had a tackle for a seven-yard loss to end the first quarter.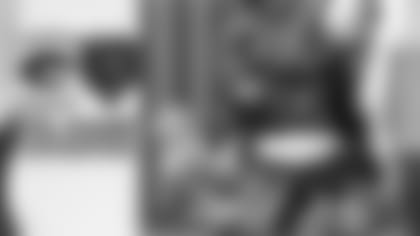 Packers lead Bears 10-6 at half
An illegal contact penalty gave Chicago a first down following an 8-yard Field scramble. The Packers had the Bears in third-and-7, but Jaire Alexander wasn't able to drop Fields on the corner blitz and he ran 10 yards for the first down.
Chicago moved into first-and-goal from the Green Bay 8 after back-to-back passes to D.J. Moore for 25 total yards.
The Packers' defense kept Chicago out of the end zone, though, after rookie Lukas Van Ness recorded his first career sack on second down for a loss of seven and Rasul Douglas broke up a third-down pass for Kmet in the end zone.
Santos made a 29-yard field goal to cut Green Bay's lead to 7-6 with nine minutes left in the first half.
The Packers picked up seven yards on an inside handoff to Dillon out of a three-receiver set but Kyler Gordon punched out a third-and-2 throw to Jayden Reed to force the punt, which traveled 68 yards off the foot of Daniel Whelan into Chicago's end zone.
Douglas tackled Herbert for no gain on first down and Chicago was flagged for a holding penalty on second down. Fields ran for 10 yards on third-and-20 and Chicago punted, leading to a 4-yard Jayden Reed return the Bears' 31.
Love converted his fourth third down of the first half with a 14-yard pass to Samori Toure on a slant to midfield. Dillon gained four yards on second down, but Green Bay was forced to punt again after Love's scramble came up short of the first down. Chicago started at its own 6-yard line after Whelan's 42-yard punt.
On second-and-9, Herbert ran for 12 yards off the right side for a first down. Keisean Nixon bowled over Mooney on a quick screen for a four-yard loss on second down. On third-and-9, Rashan Gary came off the edge and got a hand on Fields' arm to force the incompletion and punt.
The Packers took possession at their 44 with 1:12 remaining and one timeout. Reed's first NFL catch went for 30 yards across the middle on third-and-10. Love was sacked on second down and Green Bay used its final timeout with four seconds remaining. Anders Carlson's 52-yard field goal attempt was good.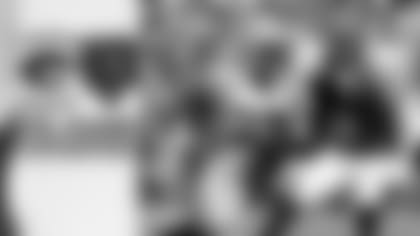 Packers lead Bears 24-14 after three
Jones gained eight yards up the middle on first down and Love converted on third-and-1 with a sneak. Jones then stretched left for another eight yards with Rasheed Walker reporting eligible as a sixth offensive lineman on second down.
Love rolled left on the play before throwing back across to Jones, who used three offensive linemen to pick up 51 yards to the Chicago 7-yard line. It was the second-longest reception of Jones' career, behind his 67-yarder vs. Kansas City in 2019.
Dillon gained six yards on two carries before Jones punched in the 1-yard TD to extend Green Bay's lead to 17-6 with 10:19 left in the third quarter.
Devonte Wyatt sacked Fields for an 11-yard loss on first down, which ultimately led to the Bears going three-and-out. Reed returned Trenton Gill's punt 35 yards to the Bears' 42.
The Packers went for it on fourth down after Love scrambled for nine yards on third-and-12. Jones came out of the backfield and caught a 35-yard touchdown to extend Green Bay's lead to 24-6 with 6:26 left in the third quarter.
Jones suffered a hamstring injury on the second touchdown and was questionable to return at the end of the third quarter. He has 127 total yards and two TDs on his touches.
After two Herbert runs for seven yards, Kenny Clark forced a fumble of a scrambling fields that Douglas recovered at the Chicago 28. It's the first fumble recovery of Douglas' career. Green Bay went three-and-out, though, and was forced to punt with 3:22 left in the third quarter.
Chicago answered back with a six-play, 65-yard drive that ended with a 20-yard touchdown pass to Mooney that cut Green Bay's lead to 24-14 after a successful two-point conversion with 59 seconds left in the third quarter.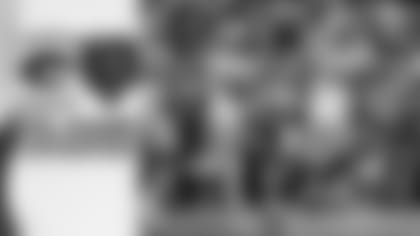 Packers put away Bears for 38-20 victory
The Packers faced third-and-8 to start the fourth quarter but Love connected with Reed for an 18-yard pass off a corner. Love dropped the snap on the next play but recovered and found a wide-open Luke Musgrave for 37 yards.
On first-and-goal, Love threw a high fade to Doubs for the touchdown to put the Packers back up 31-14 with 13:30 remaining. Green Bay improved to 3-for-3 in the red zone.
Wyatt stopped Fields for a loss on first down, Alexander broke up a second-down pass and Wyatt then helped press Fields into an interception that Quay Walker returned for a touchdown to put the Packers up 38-14 with 12:36 left in regulation.
Isaiah McDuffie subbed in for Walker while he was being evaluated for a concussion. Rookie defensive lineman Karl Brooks registered his first career sack on the Bears' next drive, forcing another Chicago punt.
Dillon caught a 12-yard pass from Love on third-and-5 for a first down. The Packers punted on fourth-and-13 after a 3-yard Dillon run.
Green Bay began pulling key defensive starters on the next series. Chicago eventually scored with a 2-yard Roschon Johnson run to cut the Packers' lead to 38-20 after a failed two-point conversion.
Jayden Reed recovered the attempted onside kick, while rookie Sean Clifford replaced Love on the next series. Patrick Taylor picked up 10 yards on his first carry and Green Bay ran down the clock until turning the ball over on downs with 1:03 remaining.