The Packers overcame an early touchdown deficit to knock off the Bears, 24-14, on Sunday at Soldier Field for their fifth straight win.
With the win, Green Bay improved to 5-1 to take a two-game lead in the NFC North. Chicago fell to 3-3.
The Bears got on the board first, but the Packers outscored them 24-7 the rest of the way, beginning with an end-zone interception by S Darnell Savage on a deep ball.
For the Packers, QB Aaron Rodgers was 17-of-23 for 195 yards with two TDs and a 128.0 passer rating. RBs Aaron Jones (13-76) and AJ Dillon (11-59) combined for 135 rushing yards, and Rodgers added 19 yards on the ground, including a TD run of his own on a scramble late in the fourth quarter to clinch the win.
WR Davante Adams had four catches for 89 yards, while Jones and WR Allen Lazard caught the two TD passes.
For the Bears, rookie QB Justin Fields was 16-of-27 for 174 yards with one TD, one INT and a 75.2 passer rating. He also ran for 43 yards on six tries. Rookie RB Khalil Herbert had 19 carries for 97 yards and a TD, while WR Darnell Mooney had five catches for 45 yards and a score.
The Packers did add more injuries to their long list though, as Savage left the game with a concussion, LB Preston Smith exited with an oblique injury, and rookie C Josh Myers left early in the game with a knee injury.
Here's a recap of all the action: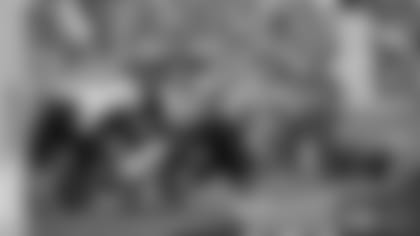 Bears lead Packers 7-0 after one
The Bears won the opening coin toss and elected to defer. Pro Bowler Elgton Jenkins started at left tackle in his first game back from an ankle injury that sidelined him for three weeks.
Aaron Rodgers got Chicago defensive end Robert Quinn to jump offsides on the first play of the game before scrambling for a season-long 16 yards.
After a 6-yard run by Aaron Jones off the left side, the Packers went five-wide with an empty backfield. Rodgers hit Allen Lazard on a quick slant for 13 yards down to the Bears' 36.
Center Josh Myers, returning from a finger issue, left with a knee injury during the series. Veteran Lucas Patrick replaced him at center.
The Packers' drive ended when Khalil Mack snuck through the B-Gap to sack Rodgers on third-and-10 and force the Packers to punt from the Chicago 45.
Starting at their own 20, rookie quarterback Justin Fields drove the Bears down the field with a 20-yard completion to Allen Robinson on third-and-3 and then Marquise Goodwin drawing a defensive pass interference call on Isaac Yiadom in the end zone.
De'Vondre Campbell sniffed out a short pass to Cole Kmet to get a stop on first-and-goal from the Green Bay 1 but rookie running back Khalil Herbert scored one play later to put Chicago ahead 7-0 with 6 minutes, 45 seconds left in the opening quarter.
The Packers went three-and-out on their next offensive possession after Robert Quinn sacked Rodgers for a 7-yard loss. A block in the back by Marqui Chistian on Shemar Jean-Charles resulted in Chicago starting its next series at its own 15.
Herbert picked up 25 yards on the Bears' first play. The Bears went for it on fourth-and-1 at midfield with Herbert gaining the necessary yard off a read-option. Green Bay challenged the spot of the ball but the call on the field stood.
Facing third-and-7, Fields thought he had a free play and heaved a deep ball, which Savage intercepted in the end zone. Mario Edwards was flagged for unsportsmanlike conduct after getting in Rodgers' face on the first play of the series.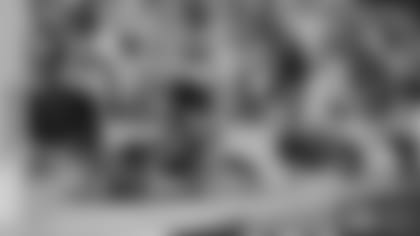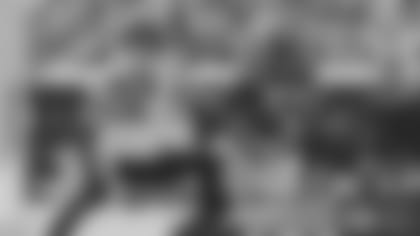 Packers lead Bears 17-7 after three
The third quarter began with news that Myers is out with a knee injury and Preston Smith is dealing with an oblique injury. Safety Darnell Savage also exited to be evaluated for a concussion after tackling Herbert on his 13-yard run.
A Jaylon Smith pressure up the middle forced a Fields incompletion on second down. Garvin then took down Fields on a 2-yard run on third-and-6 to force a punt.
The Packers put together their best drive of the afternoon on the next series on a 10-play, 90-yard scoring drive that ate 6:54 off the clock.
Jones was the featured player throughout the series, picking up 28 yards on his first carry after cutting through Lucas Patrick's lead block of Bears linebacker Alec Ogletree.
Davante Adams drew a defensive pass interference penalty on Jaylon Johnson on a third-and-1 slant to keep the drive going. The Packers drove into Bears' territory with a 9-yard pass to Marcedes Lewis.
Jones caught an underneath pass in the flat from Rodgers off play-action on third-and-6, to get the ball to the Bears' 15. He then scored after a 12-yard catch-and-run to put Green Bay ahead 17-7 with 6:55 left in the third quarter.
It was Jones' fourth receiving touchdown of the season, establishing a new career-high. The Bears and Packers traded possessions, with Corey Bojorquez booming an 82-yard punt that went through the Bears' end zone. That's the second longest punt in team history, behind only Don Chandler's 90-yard from 1965.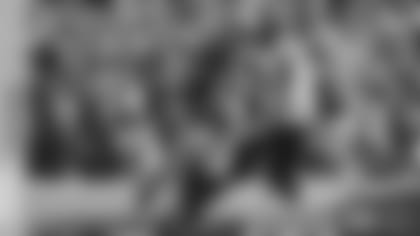 Packers close out Bears 24-14, improve to 5-1
Savage was ruled out with a concussion at the beginning of the fourth quarter. Former undrafted free agent Henry Black replaced him on the backend.
The Bears answered back with a 10-play, 80-yard series that ended with a 5-yard touchdown pass from Fields to Darnell Mooney to cut Green Bay's lead to 17-14 with 8:44 remaining.
Rodgers hit Lazard for a 13-yard gain to get the next drive going. Out of an empty formation, Rodgers found Adams wide open for a 41-yard gain to the Chicago 21. The Packers got to first-and-goal from the Bears' 6 after an 8-yard pass to Lewis and a 7-yard run by Jones up the middle.
Rodgers then scrambled in six yards for the touchdown to put the Packers back up 24-14 with 4:30 remaining. The run put the Packers over 130 rushing yards for the day. It was the third straight game Green Bay eclipsed that mark, its longest streak since 2014.
The Bears drove down to the Green Bay 32 before Kenny Clark sacked Fields for a 12-yard loss on first down. One play later, Clark dropped Fields again for an 11-yard loss to set up fourth-and-26 from the Green Bay 48.
Fields' Hail Mary fell incomplete in the Packers' end zone, but Elijah Wilkinson also was flagged for holding on the play. The Packers took over at their own 48 with 2:14 remaining.