GREEN BAY – The Packers survived a wild second quarter and then dominated the second half to post a 45-30 victory over the Bears on Sunday night at Lambeau Field.
With the win, the Packers are now one more victory away from clinching the NFC North title. At 10-3, they're also just a half-game back of Arizona (10-2) for the top record in the NFC. The Cardinals play the Rams on Monday night.
The two teams combined for 45 points in the second quarter, as the Packers got a short TD pass to WR Allen Lazard on fourth down, a 55-yard pick-six by CB Rasul Douglas (his second in as many games), and a 38-yard TD pass to Davante Adams.
But the Bears countered with a 46-yard catch-and-run TD off a shotgun push pass by WR Jakeem Grant, a 54-yard TD reception by WR Damiere Byrd on a slant pass, and a 97-yard punt return for a TD by Grant. Special teams were a problem the entire game for the Packers.
All the action sent the Bears into the locker room at halftime with a 27-21 lead. But it was all Packers from there, as Green Bay scored the next 24 unanswered points before Chicago tacked on a late field goal.
A long TD drive to start the second half was followed by a strip-sack by LB Preston Smith, which the Packers turned into another touchdown in just one play, a 23-yard reception by RB Aaron Jones. A 3-yard TD by Adams capped a 13-play drive that took 8:38 off the clock in the fourth quarter and put the game away.
The Bears didn't get a first down on offense in the second half until less than five minutes remained. Preston Smith added a second sack and CB Chandon Sullivan an interception late in the game, while Douglas became the first Packers defender to have pick-sixes in back-to-back games since Hall of Famer Herb Adderley in 1965.
Statistically, QB Aaron Rodgers finished 29-of-37 for 341 yards with four TDs for a 141.1 passer rating. Adams had 10 catches for 121 yards and two TDs, while Lazard had six grabs for 75 yards and a score. TE Marcedes Lewis also added four catches for 51 yards, while RB AJ Dillon ran 15 times for 71 yards. Jones had 65 yards from scrimmage (35 rushing, 30 receiving) and two TDs (one each).
For the Bears, QB Justin Fields was 18-of-32 for 224 yards with two TDs and the two INTs for an 70.8 rating, and he ran nine times for 74 yards. RB David Montgomery had 10 carries for 42 yards and six catches for 39 yards.
Here's a recap of all the action: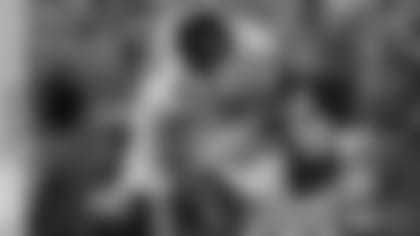 Bears lead Packers 3-0 after first quarter
The Packers won the opening coin toss and deferred. Chicago moved into Green Bay territory on its opening possession with Justin Fields connecting with Darnell Mooney for 19 yards but the Bears' opening drive stalled when Henry Black broke up a third-and-7 pass intended for tight end Cole Kmet.
Green Bay went three-and-out on its first offensive possession after Robert Quinn sacked Aaron Rodgers for an 11-yard loss on second down. Jakeem Grant returned Corey Bojorquez's 59-yard punt 34 yards to the Packers' 44.
David Montgomery broke a 20-yard run to set up first-and-goal at the Green Bay 10. The Packers' defense held its ground, forcing the Bears to settle for a 23-yard Cairo Santos field goal to take a 3-0 lead with 4 minutes, 24 seconds left in the first quarter.
Aaron Jones broke a 15-yard run to start the Packers' second offensive possession. Rodgers was again sacked on second down for a 9-yard loss, but Green Bay converted a third-and-18 with Allen Lazard's 32-yard catch.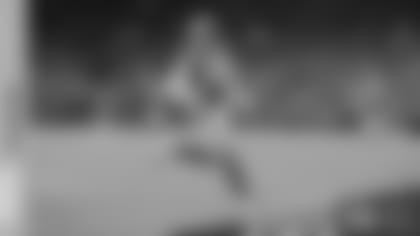 Bears lead Packers 27-21 at halftime
The quarter began with a Bojorquez 45-yard punt to the Chicago 11 with no return. However, the Bears extended their lead with a 15-yard defensive pass interference penalty setting up a 46-yard Jakeem Grant touchdown off a push pass to put the Bears up 10-0 with 11 minutes, 9 seconds left in the first half.
The Packers got their slants going with Rodgers hitting Aaron Jones for eight yards out of an empty formation before then connecting with Davante Adams for 11 on third-and-2.
The Bears kept the blitzes coming, which enabled Rodgers to find a wide-open Josiah Deguara down the sideline for 25 yards down to the Chicago 25.
Deguara then set a good lead block to spring Jones off the right edge, picking up 11. Marcedes Lewis' 12-yard catch off a rollout made it first-and-goal at the Bears' 2.
The Packers couldn't punch it in on their first three tries but went for it on fourth-and-2, with Rodgers sneaking in a pass to Lazard for the touchdown to cut Chicago's lead to 10-7 with 6:02 left in the half. The 11-play, 75-yard drive lasted 5:07.
Rasul Douglas kept his big plays coming, picking off Fields on third-and-3 and returning it for a 55-yard touchdown to put the Packers ahead 14-10 with 4:59 left in the half. He's the first Packers player to have pick-sixes in back-to-back games since Herb Adderley (1965).
The Bears countered back with a 60-yard pass to Damiere Byrd on third-and-4 to retake the lead 17-14 with 3:21 remaining in the second quarter.
Rodgers got Green Bay moving on the next drive, hitting a wide-open Lewis for 20 yards. Right tackle Billy Turner was injured on the play and replaced by Dennis Kelly.
The Packers would have to punt from midfield after an offensive pass interference penalty against Davante Adams. Grant returned Bojorquez's punt for a 97-yard touchdown to put Chicago ahead 24-14 with 1:32 left in the half.
Josiah Deguara caught a 13-yard pass to get the next Green Bay series. Rodgers connected with Adams (for eight) and Lazard (for 18) in the slot to move down to the Chicago 38 with 52 seconds left.
That led to a 38-yard touchdown pass to Adams with 44 seconds remaining to cut Chicago's lead to 24-21. The Bears got three points back with Cairo Santos' 44-yard field goal to close the first half.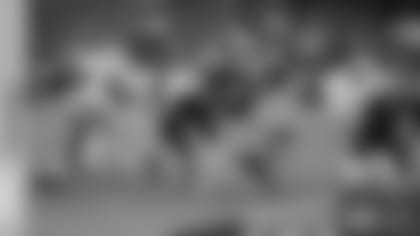 Packers pull ahead of Bears, 38-27, after three
The Packers ran AJ Dillon on back-to-back plays to pick up 16 yards to start the second half. Davante Adams gained 28 yards off two plays in the flat before Dillon bulldozed ahead for another 19 yards on his next two carries.
Aaron Jones finished off the nine-play, 75-yard drive with a 3-yard touchdown run up the middle to retake the lead 28-27 with 9:24 left in the third quarter.
Preston Smith gave the ball back to the Packers' offense with strip sack of Fields, which Rashan Gary recovered at the Chicago 23.
Green Bay scored on the next play with a 23-yard touchdown pass to Jones to extend its lead to 35-27 with 8:24 left the third. The Packers then forced a three-and-out with Kenny Clark containing Fields to two yards on a draw on second down.
Adams clinched his third straight 100-yard receiving day with a 20-yard catch on the first play of Green Bay's next possession. Lewis caught a 12-yard pass and the Packers moved into goal-to-go with Allen Lazard's 13-yard run and a personal foul on the Bears advancing the ball to the Chicago 8.
The Packers extended their lead to 38-27 with a 20-yard Mason Crosby field goal with 2:52 left in the third quarter.
Henry Black forced a fumble of Khalil Herbert on the ensuing kickoff. Chicago recovered it but started the series at its own 13. The Bears went three-and-out with Clark forcing a Fields incompletion on third-and-11.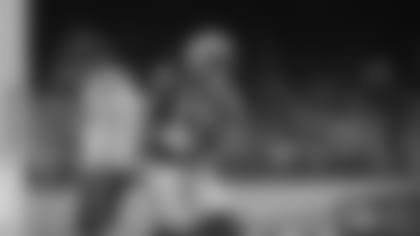 Packers put away Bears 45-30, improve to 10-3
After the defense earned another three-and-out, the Packers got their four-minute offense going behind Dillon with Adams (eight yards on third-and-2 and four yards on third-and-3) and Lazard (11 yards on second-and-8) converting first downs on the offense's way into Bears' territory.
After Dillon's 9-yard carry set up second-and-1, Lewis converted a first down with a 6-yard catch to make it first-and-goal at the Chicago 3. Adams beat his man on the slant for the 3-yard touchdown to give Green Bay a 45-27 lead with 4:33 remaining. Adams moved into a tie with former teammate Jordy Nelson for second in franchise history with 69 touchdown catches.
The 13-play, 71-yard drive ate 8 minutes, 38 seconds off the clock, the Packers' longest scoring drive of the season.
The Bears drove down to the Green Bay 25 before settling for a 43-yard Santos field goal with 3:11 left in regulation. Chicago recovered the onside kick. Preston Smith sacked Fields, his second of the game and fifth in the last four games. Chandon Sullivan picked off Fields on fourth down to end the game.