GREEN BAY – The Packers held on in a back-and-forth game to defeat the Rams, 36-28, on Sunday at Lambeau Field.
Green Bay improved to 9-3 at the bye week and moved within a half-game of the top record in the NFC, as 9-2 Arizona was on its bye. The Packers also re-established a 3½-game lead in the NFC North, as the Vikings lost at San Francisco to fall to 5-6.
With the loss, the Rams dropped to 7-4 and are now two games back in the NFC West.
Green Bay took advantage of multiple LA turnovers to get points early, and then CB Rasul Douglas' pick-six in the third quarter put the Packers up by three scores, 36-17.
The Rams battled back to get within 11 points on a 54-yard TD pass to Odell Beckham Jr., and then drove near the Green Bay 20-yard line in the final minute for a 39-yard field goal to close the gap to eight points and set up an onside kick.
S Adrian Amos recovered the onside kick with 17 seconds left to clinch the win.
For the game, QB Aaron Rodgers was 28-of-45 for 307 yards with two TDs for a 97.2 passer rating. RB AJ Dillon had 20 carries for 69 yards, and WR Davante Adams had eight catches for 104 yards. WR Randall Cobb added four catches for 95 yards and a TD, all in the first half, before leaving the game with a groin injury.
K Mason Crosby was 3-of-4 on field goals, hitting the upright on a miss late in the game to ruin what would have been an error-free day.
For the Rams, QB Matthew Stafford was 21-of-38 for 302yards with three TDs, one INT and a 96.6 rating. RB Darrell Henderson had 15 carries for 55 yards, and WR Van Jefferson had three catches for 93 yards, including a 79-yard TD. WR Cooper Kupp had seven grabs for 96 yards, and Beckham had five catches for 81 yards.
Here's a recap of all the action: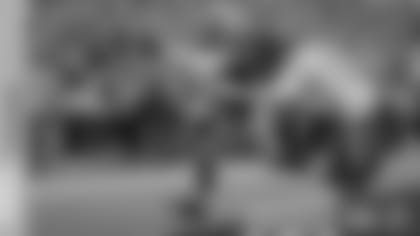 Packers lead Rams 7-0 after first quarter
The Packers won the opening coin toss and deferred. The Rams picked up the initial first down after back-to-back Darrell Henderson runs, but Krys Barnes sniffed out a screen pass to Henderson that ultimately led to Los Angeles having to punt.
Green Bay mounted a 15-play drive to open the game with two third-down passes to Davante Adams, which put the All-Pro receiver over 1,000 yards on the season for the third time in his career.
AJ Dillon also converted a fourth-and-1 situation from midfield. The drive ultimately stalled at the LA 37, with Corey Bojorquez punting the Rams back to their own 15-yard line.
The Packers' defense got the ball right back after Rashan Gary blew through Rams left tackle Andrew Whitworth for a strip sack of Matthew Stafford, which was recovered by Preston Smith at the LA 6.
On third-and-goal from the 1, Rodgers ran a bootleg out of a shotgun formation and scored to give Green Bay a 7-0 lead with 2 minutes, 11 seconds left in the first quarter.
The Rams then turned the ball over at their own 29 after Kenny Clark helped stop Henderson a yard short of the first down on third-and-1 and Adrian Amos upended him for no gain on fourth-and-1.
Mason Crosby opened the second quarter with a 45-yard field goal that extended Green Bay's lead to 10-0 with 13:29 left in the first half.
The Rams countered back with a 79-yard touchdown pass from Stafford to Van Jefferson on third-and-8 to cut the Packers' lead to 10-7 with 12:42 left in the half.
On third-and-3, Rodgers rocketed a ball over the linebacker to hit slot receiver Randall Cobb, who ran the ball down to the LA 14 for a 54-yard gain. The Packers ultimately had to settle for a 28-yard Mason Crosby field goal to put them up 13-7 with 9:40 remaining.
The Packers' defense forced a three-and-out but Randall Cobb muffed the punt, giving the Rams the ball back at the Green Bay 25. LA ran a trick play with Cooper Kupp throwing a 25-yard pass to Jefferson that was initially ruled a touchdown. It was overturned upon review.
The Rams settled for a 36-yard Matt Gay field goal to cut the Packers' lead to 13-10 with 7:20 left in the second quarter.
Cobb came right back with a 27-yard catch down the sideline on first down from the Green Bay 11. The Packers faced a third-and-2 but Adams beat two defenders and Rodgers laced a perfect pass to him down the sideline for 43 yards.
On second-and-6, Rodgers hit Cobb on a slant for a 7-yard touchdown to put the Packers up 20-10 with 4:21 left in the half. It was Cobb's fifth touchdown of the year, his most since a six-TD season with Green Bay in 2015.
The Rams answered back with an eight-play, 75-yard scoring drive that culminated in an 8-yard touchdown pass from Stafford to Henderson to cut Green Bay's lead to 20-17 with 1:28 left in the half.
The Packers got the initial first down with a 10-yard pass to Adams but were forced to punt on fourth-and-4 with 40 seconds left. However, Rams running back Buddy Howell lined up offsides on the play to give Green Bay a fresh set of downs.
The Packers had to punt again on fourth-and-3 with 17 seconds left. Bojorquez pinned them back at the 10 and the Rams kneeled to end the half.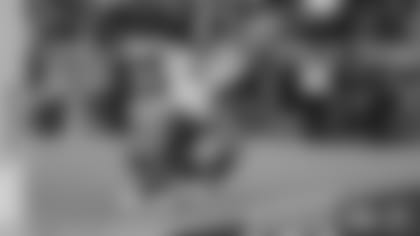 Packers lead Rams 36-17 after three
The second half began with news Cobb would be out the remainder of the game with a groin injury. A blindside block penalty forced Green Bay to start first-and-22 at its own 13.
That was quickly neutralized when Rodgers found Marquez Valdes-Scantling on a corner route for 28 yards. Green Bay moved into LA territory with four straight Dillon carries for 16 yards.
The Packers went for it on fourth-and-2 from the Rams' 21 with Rodgers connecting with tight end Josiah Deguara in the middle of the field for 12 yards and the first down.
Dillon then caught a 5-yard touchdown pass on a route out of the backfield to extend Green Bay's lead back to two scores, 27-17, with 7:18 left in the third quarter.
The defense forced a three-and-out with Kenny Clark stopping Henderson for no gain on first down, Krys Barnes getting a pass deflection on second down and Rashan Gary forcing a hold and incompletion on third down.
The Packers went three-and-out but Shemar Jean-Charles forced Rams punt returner to J.J. Koski fumble. Barnes recovered the ball at the LA 27. The Packers converted the initial first down with a 9-yard pass to Adams and Dillon's 3-yard carry.
Green Bay ultimately settled for a 29-yard Crosby field goal to go ahead 30-17 with 2:28 remaining in the third quarter
The Packers then went up 36-17 after Preston Smith pressured Stafford into throwing an interception to Rasul Douglas that he returned for a 33-yard touchdown. The two-point conversion was unsuccessful.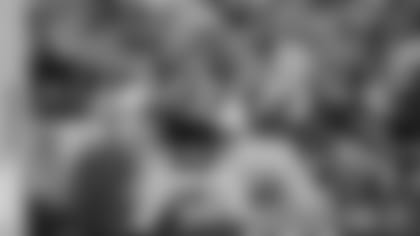 Packers beat Rams 36-28, improve to 9-3
The Rams opened the fourth quarter with another big play – this time a 54-yard touchdown pass from Stafford to Odell Beckham to cut Green Bay's lead to 36-25 after a successful two-point conversion.
With 12:52 remaining, the Packers would punt on fourth-and-6 from their own 38. Bojorquez's punt bounced down to the LA 1, trailing 61 yards. The Rams worked the ball up to the 26 but a Douglas breakup on first down and incomplete pass to Beckham on third led to a Johnny Hekker punt with 10:49 remaining.
Dillon picked up eight yards on his first two carries before Rodgers hit St. Brown on an out for seven yards and the first down. Green Bay punted it back with 7:43 left.
The Rams also went three-and-out with Kenny Clark sacking Stafford on third-and-10 to force a punt with 6:24 left. It was Clark's fourth of the year.
The Packers started their four-minute offense with a 2-yard Dillon carry and a option pass to Adams for nine yards and a first down. That put Adams over 100 yards on the day, his fifth 100-yard receiving game of the year. The Packers tried for a 42-yard field goal but Crosby's attempt banged off the left upright.
The Rams got back into Green Bay's territory late and cut the Packers' lead to 36-28 with Matt Gay's 39-yard field goal with 18 seconds left. Green Bay recovered the onside kick to seal the win.