The Packers did what they needed to against a severely undermanned 49ers team on Thursday night, beating San Francisco 34-17 at Levi's Stadium.
With the win, Green Bay improved to 6-2 and remained in sole possession of first place in the NFC North. San Francisco fell to 4-5.
The Packers had a handful of players drop out with injuries but the 49ers were still the more banged-up unit, looking nothing like the team that won the NFC Championship last January. The score was 34-3 before San Francisco scored two late touchdowns.
QB Aaron Rodgers was both explosive and efficient, completing 25-of-31 passes for 305 yards with four touchdowns for a 147.2 passer rating.
WR Davante Adams had another huge game with 10 catches for 173 yards and a TD, while WR Marquez Valdes-Scantling overcame an early drop to contribute two touchdowns on passes of 1 and 52 yards. It was Valdes-Scantling's first career two-TD game.
RB Aaron Jones, returning from a calf injury after missing the last two games, rushed 15 times for 58 yards and added five receptions for 21 yards. RB Tyler Ervin added 72 yards from scrimmage (24 rushing, 48 receiving).
Green Bay's defense gave up a few big plays to WR Richie James, but the game was never really in doubt. James caught nine passes for 184 yards and a TD, but the Packers also forced two turnovers and got a turnover on downs with a fourth-and-short stop near the goal line.
A hit from LB Preston Smith led to an interception by S Raven Greene on a flutterball, and LB Za'Darius Smith later had a strip-sack for a second turnover. Both takeaways led to scores for the Packers.
Niners backup QB Nick Mullens was 22-of-35 for 291 yards with one TD and one INT for an 86.7 rating. RB Jerick McKinnon had 12 carries for 52 yards and a score with four seconds left in the game.
Here's a recap of all the action: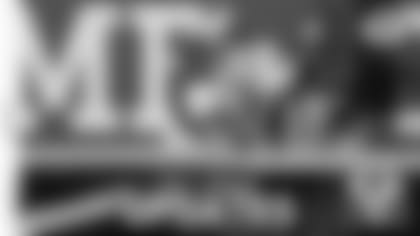 Packers take a 7-3 lead over 49ers after first quarter
Aaron Jones, back after missing two games with a calf injury, touched the ball on the Packers' first four offensive plays – including a 15-yard pickup off a screen to the 49ers' 47.
Receiver Davante Adams then made a terrific leaping 36-yard reception in the end zone to put the Packers up 7-0. By scoring on the first drive, the Packers join the 2007 Patriots as the only NFL teams since 2000 to score on their opening drive on each of the first eight games of the season.
The Packers' defense opened in a base package with nickel cornerback Chandon Sullivan on the field and got a three-and-out to start the game.
Green Bay moved back into San Francisco territory with a Jones 9-yard run and an 11-yard pass to Adams against a load box, but quarterback Aaron Rodgers wasn't able to connect with Adams on a crosser and the Packers were forced to punt.
San Francisco countered with backup quarterback Nick Mullens hit an open Richie James for a 43-yard gain. On third-and-goal, receiver River Cracraft originally was credited with a 4-yard touchdown catch in the corner of the end zone but it was overturned to an incompletion upon review because the call came loose as he went to the ground.
The 49ers settled for a Robbie Gould 22-yard field goal to cut the Packers' lead to 7-3.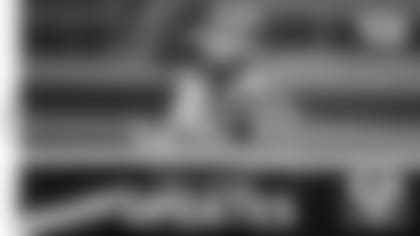 Packers jump out to a 21-3 lead over 49ers at halftime
The Packers started the second quarter with a three-and-out, but got the ball back after linebacker Preston Smith pressured Mullens into lobbing a pass up on third-and-16 that was intercepted by safety Raven Greene.
Taking over at the San Francisco 38, Jones ran up the middle for an 11-yard gain on second-and-10. A third-and-8 pass from Rodgers to running back Tyler Ervin was initially ruled a first down before it was overturned after a successful 49ers challenge.
Rodgers completed a short fade to Adams on fourth-and-inches to continue the series. On third-and-5, Adams drew a defensive pass interference penalty in the end zone from 49ers cornerback Jason Verrett.
Rodgers, looking at a first-and-goal from the San Francisco 1 after the spot foul, lofted a touchdown pass to a wide-open Marcedes Lewis to extend the Packers' lead to 14-3.
The Packers began their next defensive stand without Jaire Alexander, who exited to be an evaluated for a concussion. The defense forced another three-and-out, though, and nearly another Mullens INT after Darnell Savage jumped in front of a pass intended for tight end Jordan Reed.
Facing a third-and-5 from the Green Bay 28, Rodgers scrambled for only the 11th time this year to pick up the first down. An 11-yard completion from Rodgers to Ervin brought the Packers to the two-minute warning.
Coming out of the break, receiver Marquez Valdes-Scantling beat safety Marcell Harris deep with an inside move on a go route for the 52-yard touchdown pass to give Green Bay a 21-3 lead at halftime.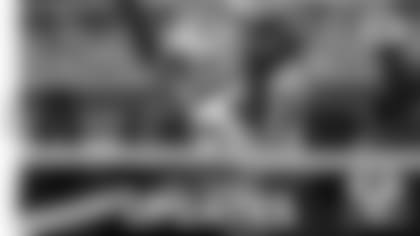 Packers lead 49ers 31-3 after three
The Packers started the second half without Alexander (concussion), linebacker Krys Barnes (calf), right tackle Rick Wagner (knee) and backup running back Dexter Williams (knee).
After the 49ers received the ball to start the third quarter, Darnell Savage shot the gap to tackle running back JaMycal Hasty for a 1-yard loss. San Francisco had to punt after back-to-back incompletions.
The Packers converted three third downs on a nine-play, 80-yard drive to start the second half, beginning with a 49-yard pass to Adams down the sideline on third-and-7. It was Adams' longest catch of the year and also put him over 100 yards on the night.
Rodgers found Adams again on an out route to the right side of the field on third-and-3 before connecting again with Valdes-Scantling after rolling out on third-and-goal at the San Francisco 1-yard line to extend the Packers' lead to 28-3.
Za'Darius Smith registered his seventh sack of the year after blowing by left tackle Justin Skule for the strip sack and recovery to give Green Bay the ball back at the San Francisco 47.
On the first play of the drive, Rodgers completed a 24-yard pass to Ervin and then a 9-yard shot to Adams to move back into the 49ers' red zone. The Packers eventually settled for a 19-yard Mason Crosby field goal to extend their lead to 31-3.
Packers defeat 49ers, 34-17
Green Bay's defense forced a turnover on downs after Rashan Gary tackled Richie James a yard shy of the first down and Ty Summers stopped Mullens on a fourth-and-1 quarterback sneak.
Rodgers connected once more with Adams on third down, as Adams got behind the 49ers' secondary for a 34-yard catch down the sideline for his 10th reception of the game.
The Packers pulled ahead 34-3 after a 53-yard field goal from Crosby.
San Francisco finally got in the end zone with a 41-yard touchdown pass to James with 5 minutes remaining.
Backup Tim Boyle relieved Rodgers on the Packers' next series. Rodgers finished 25-of-31 for 305 yards and four touchdowns (147.2 passer rating).
San Francisco brought the game to its final score with Jerrick McKinnon running in a 1-yard touchdown with 8 seconds remaining.