GREEN BAY – The Packers took complete command of the NFC North on Sunday night with a 41-25 victory over the Bears in prime time at Lambeau Field.
With the win, Green Bay improved to 8-3 to take a three-game lead in the division with five to play. Chicago fell to 5-6, tied for second place with Minnesota.
The Packers also stayed one game back of New Orleans (9-2) for the best record in the NFC.
Green Bay controlled this one from start to finish, as QB Aaron Rodgers went 21-of-29 for 211 yards with four touchdowns for a 132.3 passer rating. His four TDs went to four different players – TE Robert Tonyan, WR Davante Adams, WR Allen Lazard and TE Marcedes Lewis. Adams had six grabs for 61 yards, and Tonyan had five catches for 67.
RB Aaron Jones ran 17 times for 90 yards and Jamaal Williams added 17 carries for 73 yards and a TD. When Jamaal Williams got his rushing TD, the Packers led 41-10 late in the third quarter.
Green Bay's defense generated three turnovers, with S Darnell Savage intercepting two passes and LB Preston Smith returning a fumble by Bears QB Mitch Trubisky for a touchdown.
The Bears scored two fourth-quarter touchdowns, but the Packers recovered an onside kick with 3:20 left.
Chicago RB David Montgomery had a 57-yard run early and finished with 11 carries for 103 yards. He also had five receptions for 40 yards and a score.
Trubisky was 26-of-46 for 242 yards with three TDs and two interceptions for a 74.7 rating. WR Allen Robinson had eight catches for 74 yards and two TDs.
Here's a recap of all the action: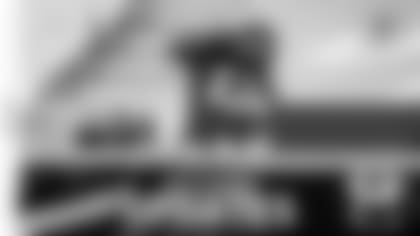 Packers lead Bears 6-3 after one
The Packers opened the game with a play action rollout to Marcedes Lewis for 11 yards before Aaron Jones trucked ahead for 14 yards. On third-and-7, the Packers motioned Jones outside and quarterback Aaron Rodgers hit Allen Lazard on a crosser. Lazard, upended on the hit, completed the somersault for an 8-yard pickup.
Two more Jones runs of nine and eight yards, respectively, pushed the Packers' inside the red zone. The Packers converted a pair of third downs inside the 20, with a Jamaal Williams 4-yard run on third-and-1 and then a 12-yard touchdown pass to Davante Adams on third-and-10.
The touchdown catch was Adams' 500th career reception, giving Green Bay a 6-0 lead after a missed extra point. The three-time Pro Bowler is the fifth receiver in franchise history to reach that mark and the fastest to accomplish the feat (95 games), one game faster than Sterling Sharpe.
Returning running back David Montgomery busted a 57-yard run to open the Bears' first offensive possession but the Packers limited the damage with Kevin King breaking up a third-down pass to Allen Robinson in the red zone, causing Chicago to settle for a 27-yard Cairo Santos field goal.
The Packers moved the ball back down the field on their next possession. Operating out of mostly empty formations, Rodgers hit Adams for eight yards and then found Equanimeous St. Brown on a crosser for 13 after the second-year receiver forced a missed tackle.
A roughly the passer penalty on Bili Nichols brought the Packers down to the Bears' 34. Rodgers then scrambled for 10 yards on third-and-4, Green Bay's fourth third-down conversion of the opening quarter.
Center Corey Linsley left with an injury. Like last week, Elgton Jenkins moved to center with rookie Jon Runyan filling in at left guard.
The first quarter ended with an 11-yard completion to Adams down to the Chicago 5.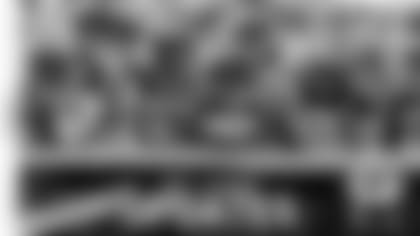 Packers lead Bears 27-10 at halftime
The second quarter began with Rodgers rolling out and finding an open Lewis for the 5-yard touchdown, extending Green Bay's lead to 13-3. Lewis' touchdown, his fourth with the Packers, was his 400th career reception. He's just the seventh TE in NFL history with 400-plus catches and 200-plus games played.
On the Bears' next possession, quarterback Mitchell Trubisky heaved up a deep ball on first down from the Green Bay 38 that was intercepted by Darnell Savage in the Packers' end zone.
The Packers matriculated the ball down the field with a series of underneath passes, including a 7-yard completion to Adams on third-and-1. Green Bay faced a fourth-and-2 situation from the Chicago 28 but Head Coach Matt LaFleur chose to go for it.
With Adams starting in the backfield, Rodgers found tight end Robert Tonyan open for a 14-yard pass on the left side of the field. The 13-play, 80-yard drive culminated with a leaping 2-yard TD pass to Allen Lazard to put Green Bay up 20-3 with 4:34 left in the first half.
Chicago was facing a third-and-17 after a Charles Leno Jr. hold, setting up a Za'Darius Smith strip sack of Trubisky that Preston Smith recovered and returned for a 14-yard touchdown to extend the Packers' lead to 27-3.
The Bears responded with a 14-play, 87-yard scoring drive that ended with a 1-yard TD pass from Trubisky to Allen Robinson to cut the Packers' lead to 27-10 at halftime.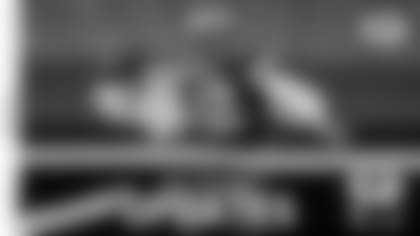 Aaron Rodgers makes history; Packers lead Bears 41-10 after three
The Packers got off on the right foot to the second half, with Kamal Martin and Preston Smith getting back-to-back sacks of Trubisky to force a punt.
An early holding call halted Green Bay's next drive, but Savage grabbed his second interception of the night to give the offense the ball back at its 47-yard line.
After three runs by Jones, Rodgers connected with Tonyan on a 39-yard touchdown to put the Packers up 34-10 with 6:30 left in the third quarter. On that same play, Rodgers became the 11th quarterback in NFL history to reach 50,000 career passing yards.
The Packers got the ball right back after a Chicago three-and-out. Lazard was shaken up following a hit from Bears cornerback Jaylon Johnson but was cleared to return.
Equanimeous St. Brown converted a third-and-10 with a 24-yard catch across the middle, while Williams bashed his way up the middle for a 17-yard gain on the next play.
Williams then converted another fourth-and-1 and plowed in for a 13-yard touchdown to put Green Bay ahead 41-10 after three.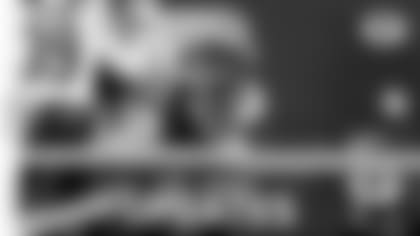 The Packers beat Bears 41-25, improve to 8-3
The Bears cut the Packers' lead to 41-17 with a 6-yard touchdown pass to Robinson, on a 13-play series in which Chicago converted a fourth-and-11 from the Green Bay 40.
Green Bay came out running on its next series, with Rick Wagner entering the game at right tackle. Jones picked up 16 yards on second-and-8, but the Packers punted with 8:37 remaining in regulation.
Chicago scored again with Trubisky hitting Montgomery on a perimeter screen for a 3-yard TD with 3:21 remaining. Trubisky completed the two-point conversion with a pass to Anthony Miller, cutting the deficit to 41-25.
Adams recovered an onside kick, giving Green Bay the ball at the Chicago 47. Facing fourth-and-2, Rodgers rolled out and found Tonyan in the flat for eight yards to close the door on the Bears.