GREEN BAY – The Packers got a monster game from RB Aaron Jones and improved to 2-0 with a 42-21 victory over the Lions on Sunday at Lambeau Field.
The Packers trailed 14-3 early on but scored 31 unanswered points, including a pick-six by CB Chandon Sullivan, before Detroit scored again.
Jones had the best game of his young career, rushing 18 times for 168 yards and two TDs, and adding four catches for 68 yards and another score. The 236 yards from scrimmage beat his 226 at Kansas City last year.
QB Aaron Rodgers was 18-of-30 for 240 yards with two TDs and a 107.6 rating. The other TD pass went to TE Robert Tonyan. WR Marquez Valdes-Scantling added three catches for 64 yards, and RB Jamaal Williams added 63 yards on the ground.
For the Lions, QB Matthew Stafford was 20-of-33 for 244 yards with two TDs and the one interception for a 91.0 rating. TE T.J. Hockenson had four catches for 62 yards, and RB Adrian Peterson had seven carries for 41 yards for the Lions.
Green Bay is 2-0 against NFC North foes after two weeks for the second straight season.
Here's a recap of all the action.
The Lions cut the Packers' lead to 34-21 after Matthew Stafford opened the fourth quarter with a 24-yard touchdown pass to Marvin Hall against zone coverage.
Playing without Davante Adams (hamstring), Rodgers connected with Marquez Valdes-Scantling on a 41-yard pass over rookie Jeff Okudah on third-and-4.
Jones then carved his name into the record books with a 14-yard touchdown run that established a new career-high for rushing yards in a game (18 carries for 168 yards). It also established a new career-best 236 all-purpose yards for Jones.
Rashan Gary recorded his first sack of the year against Tyrell Crosby to push the Lions back to their own 3. Facing a third-and-30, Detroit would punt after going three-and-out.
The Lions would turn the ball over on downs on their next series after back-to-back sacks from rookie safety Vernon Scott, and a Rashan Gary and Preston Smith combined effort. Josh Jackson also deflected a deep ball on fourth-and-16.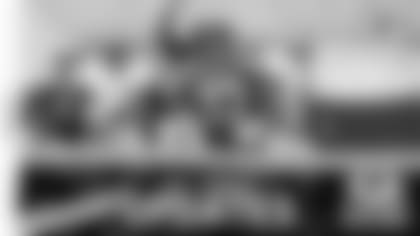 The Packers started the second half in a big way with Aaron Jones following a Corey Linsley block up the middle for a 75-yard touchdown. It's the longest run by a Packers running back at Lambeau Field since Ahman Green vs. Dallas (Oct. 24, 2004).
Green Bay's defense gave the ball right back to the offense after forcing the Lions into a three-and-out. This time, it was Jamaal Williams breaking a big gain (18 yards) on the Packers' first play of the series.
Jones sparked the drive again with a leaping 30-yard catch down the sideline over Lions defensive back Darryl Roberts. Green Bay marched all the way down to Detroit 18 but a holding penalty and 11-yard sack of Rodgers forced a punt.
The Lions would have to start the next series at their own 5 after returner Jamal Agnew was flagged for unnecessary roughness when he blocked the gunner after signaling for a fair catch.
Rashan Gary then pressured Lions quarterback Matthew Stafford into throwing an interception to nickel cornerback Chandon Sullivan who returned his second-career INT for a 7-yard touchdown to extend Green Bay's lead to 31-14.
It goes down as the Packers' first pick-six since Bashaud Breeland's 22-yard interception returned for a touchdown against Atlanta on Dec. 9, 2018.
Sullivan then deflected a Stafford pass on third-and-1 to force another Lions three-and-out on the next series.
Jones went over 200 total yards of offense on the next series, while Allen Lazard converted a third-and-3 with a 25-yard catch and run. Mason Crosby made a 35-yard field goal with 1:32 left in the third quarter to put the Packers up 34-14.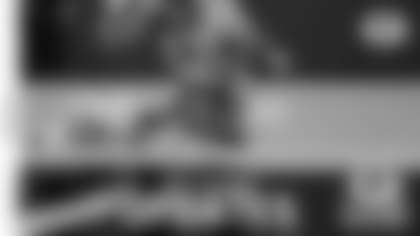 The Packers started the second quarter with Aaron Jones motioning out of the backfield to catch a 22-yard pass across the middle down to the Lions' 39.
Davante Adams left the game momentarily but returned to the game and immediately caught a pass for 11 yards. Two plays later, Allen Lazard caught a 10-yard pass to push Green Bay back inside the red zone.
After five- and two-yard carries, Jones scored his second touchdown of the year off a 7-yard pass out of the backfield on third-and-3 to cut the deficit to 14-10.
The Packers' defense got a stop on Detroit's next possession, beginning with Jaire Alexander breaking up a second-down pass intended for Jones Jr.
Defensive tackle Tyler Lancaster was cut low on the play by Lions offensive lineman Oday Aboushi, resulting in a 15-yard penalty for unnecessary roughness. Detroit punted after a 10-yard screen to T.J. Hockenson on third-and-25.
Starting from the Green Bay 10, Aaron Rodgers scrambled for eight yards, and Jamaal Williams powered up the middle for 16 yards on back-to-back carries to give the Packers more room with which to work.
Green Bay drove down to the Detroit 47 before the drive stalled on a deep incompletion intended for Marquez Valdes-Scantling, who was injured on the play. Punter JK Scott pinned the Lions back to their own 7 after a 45-yard punt out of bounds.
Rushing up the middle, Za'Darius Smith pushed Detroit back to its own 1 after a sack of Matthew Stafford for a 10-yard loss. The Packers got the ball back at their own 38 with 1 minute remaining.
Green Bay's next scoring series was aided by back-to-back unnecessary roughness penalties on Lions safety Will Harris – a defenseless receiver hit on Valdes-Scantling and a horse-collar tackle of Adams after an eight-yard completion.
Facing second-and-10 with 18 seconds left in the half, Rodgers threw a dart to tight end Robert Tonyan in the end zone for an 11-yard touchdown, giving Green Bay a 17-14 lead. Detroit kicker Matt Prater missed a 57-yarder as time expired in the first half.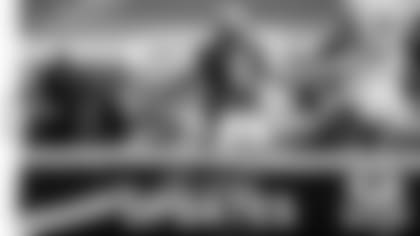 Lions lead Packers 14-3 after one
The Packers won the opening coin toss and deferred. Outside linebacker Za'Darius Smith tackled Lions running back Kerryon Johnson for a five-yard loss on second-and-6 but was flagged for grabbing the facemask. Detroit used the 15-yard penalty to march 75 yards on eight plays, and go ahead 7-0 after a 1-yard Johnson touchdown run.
With veteran guard Lane Taylor out for the season and Billy Turner still battling a knee injury, the Packers started Lucas Patrick at right guard and Rick Wagner at right tackle.
Aaron Jones picked up 12 yards on the first offensive play, after Elgton Jenkins and Corey Linsley sealed off the nose tackle. Green Bay then converted a third-and-8 when quarterback Aaron Rodgers hit Marquez Valdes-Scantling coming across for 15 yards.
The Packers went for it on fourth-and-6 at the Detroit 42, with Allen Lazard bringing in a 10-yard pass from Rodgers through traffic to keep the drive going. Green Bay ultimately settled for a 43-yard Mason Crosby field goal to cut the Lions' lead to 7-3 with 5:42 left in the first quarter.
On the first play of the next Detroit series, undrafted rookie linebacker Krys Barnes initially appeared to force Matt Stafford into a fumble that Detroit recovered for a six-yard loss but the play was overturned to an incompletion upon further review.
Adrian Peterson broke a 25-yard gain down the sideline to put the Lions in goal-to-go. The first quarter ended with Stafford connecting with Marvin Jones Jr. on a 4-yard touchdown pass on third-and-goal to put Detroit ahead 14-3.