The Packers bounced back the way they needed to Sunday, beating the Houston Texans 35-20 at NRG Stadium.
Green Bay was in control from the start, scoring on its opening drive and leading by multiple scores for most of the game. With the win, the Packers improved to 5-1 to tie Chicago for first place in the NFC North, pending the Bears' result on Monday night.
QB Aaron Rodgers was 23-of-34 for 283 yards with four touchdowns for a 132.4 passer rating. WR Davante Adams set a new personal best with 196 receiving yards on 13 catches, with two TDs. The Packers were playing without LT David Bakhtiari and RB Aaron Jones on offense but still scored five touchdowns.
WR Malik Taylor and TE Jace Sternberger caught the other two TDs, the first for each in the regular season in their careers. RB Jamaal Williams added 19 rushes for 77 yards and the game-clinching score to make it 35-13 late in the fourth quarter.
For the Texans, QB Deshaun Watson was 29-of-39 for 322 yards with two TDs for a 115.5 rating. Former Packers WR Randall Cobb led Houston with eight catches for 95 yards, and the Packers held RB David Johnson to just 42 yards on 14 carries.
Green Bay's offense staked the Packers to a 28-7 lead but then bogged down in the second half with three straight three-and-outs, including a blocked punt. The defense rose up when it needed to, though, getting two red-zone stops to force field goals and then stopping Watson on fourth-and-1 near midfield midway through the fourth quarter.
Houston's Will Fuller caught a late TD pass and the Texans recovered the onside kick, but a fumble on the next play forced by S Henry Black was recovered by S Adrian Amos to allow the offense to kneel it out.
Here's a recap of all the action:
Packers lead Houston 7-0 after one
Without David Bakhtiari, Billy Turner made his second NFL start at left tackle and first since Oct. 9, 2016, with the Miami Dolphins. Rick Wagner started at right tackle.
Jamaal Williams sparked the drive with a 17-yard pickup on a crossing route. An unnecessary roughness call on Houston safety Justin Reid for a helmet-to-helmet hit on Williams put the ball at the Texans' 25-yard line.
Pro Bowl receiver Davante Adams converted a third-and-1 situation with a crossing route of his own before catching a 3-yard touchdown from quarterback Aaron Rodgers a short fade on third-and-goal to give Green Bay an early 7-0 advantage.
The Packers are the only team in the NFL that's scored on each of their first offensive possessions this season (two touchdowns, four field goals).
Green Bay's defense forced a three-and-out on Houston's first offensive possession, with linebacker Preston Smith sealing off the strong-side edge to allow Josh Jackson to drop Duke Jackson for a 1-yard loss on third-and-1.
Houston punted again on its next possession after Packers linebacker Za'Darius Smith nearly pressured Texans quarterback Deshaun Watson into an interception on third-and-7.
Adams closed the first quarter with a remarkable 28-yard grab down the sideline on third-and-9, despite being blanketed by Houston cornerback Vernon Hargreaves.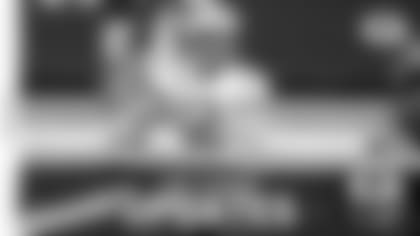 Packers lead Texans 21-0 at halftime
Adams came right back with another big catch to start the second quarter. Lining up in the slot, the three-time Pro Bowl receiver jetted across the middle and picked 36 yards on a catch-and-run down to the Texans' 5.
Green Bay pulled ahead 14-0 after tight end Jace Sternberger leaked out on a play-action motion to running back AJ Dillon and caught a 3-yard touchdown on second-and-goal. It was Sternberger's first regular-season TD.
Za'Darius Smith sacked Watson for a 6-yard loss on second-and-9 – his sixth sack of the year – to halt Houston's next series, with the Texans punting one play later.
The Packers opened their next series with a 31-yard pass to Robert Tonyan on a deep route, but the drive stalled at Houston's 44-yard line. Punter JK Scott pinned the Texans back at their own 2-yard line after Houston didn't deploy a returner. Rookie linebacker Krys Barnes had his first career sack during the series after an initial pressure by Preston Smith.
Houston drove down to Green Bay's 22-yard line, but came up empty after kicker Kai Faibairn missed a 41-yard field goal with 2:38 left in the half.
Adams caught a 15-yard pass to start the drive and then picked up another 16 off a designed screen on third-and-10. He finished the first half with eight catches for 114 yards and a touchdown.
The Packers finished the nine-play, 69-yard scoring drive with a 1-yard touchdown pass to first-year receiver Malik Taylor, his first TD in the NFL.
Williams had 83 total yards on 13 touches in the first half. Rodgers completed 16-of-21 passes for 197 yards and three touchdown (144.2 passer rating) in the first half.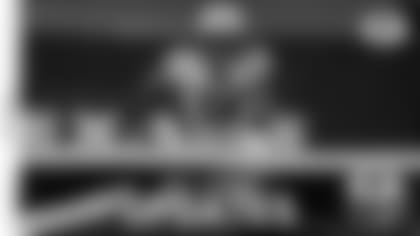 Packers lead Texans 28-7 after three
The Texans' first series of the second half produced their first points of the afternoon, with Watson engineering an 11-play, 75-yard drive that culminated in a 3-yard touchdown pass to running back David Johnson.
A pair of third-down catches by Adams sparked the Packers' next scoring drive. His 9-yard catch converted an early third-and-5. Adams then caught a 45-yard touchdown on third-and-4 after getting behind the Houston secondary to put Green Bay back up by three touchdowns.
Nickel cornerback Chandon Sullivan broke up a Watson pass intended for Randall Cobb on third-and-4, to force another Houston three-and-out.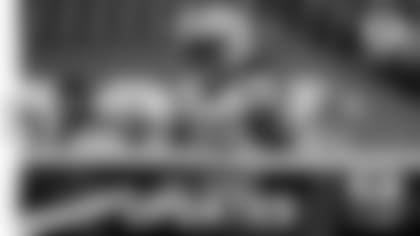 The Packers close out Texans 35-20
The fourth quarter began with defensive coordinator Mike Pettine blitzing seven with Houston facing third-and-3 from at the Green Bay. 8. Safety Adrian Amos came through with a sack of Watson for a 12-yard loss, as Houston settled for a 38-yard field goal by Fairbairn to cut the Packers' lead to 28-10.
The Texans forced a three-and-out and then blocked JK Scott's punt to get the ball back at Green Bay's 22-yard line. On third-and-goal from the Green Bay 8, rookie safety Vernon Scott tackled David Johnson for a 3-yard loss to force another Fairbairn field goal (29 yards).
Houston got the ball back after another Packers three-and-out but turned it over on downs when Preston Smith tackled Watson for a loss on fourth-and-1 off a read-option at the Houston 47.
The Packers got their four-minute offense going with receiver Marquez Valdes-Scantling picking up 9 on an end-around. Adams then caught a back-shoulder pass for 15 yards from Rodgers on third-and-7 to give him a career-high 196 receiving yards.
Williams followed John Lovett's lead block en route to a 13-yard run to Houston's 1-yard line and then scored on the next play to push the Packers ahead 35-13.
Will Fuller caught a 6-yard touchdown pass to bring the Texans back within two scores. Houston recovered the onside kick but rookie safety Henry Black forced a David Johnson fumble on Houston's first play. Amos recovered to end the game.