'Through the Lens' will appear once per week during the offseason. Packers team photographer Evan Siegle deconstructs some of his favorite images from the 2018 season. Each week will offer a new photo gallery of some of his best photos from the past season.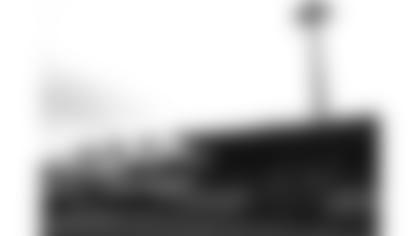 Beneath the Needle
This past season our two West Coast trips, Seattle and Los Angeles, were extended by an extra day. It was nice having that extra time to get rid of the jet lag and a chance to get adjusted to the time change. Seattle is one of my favorite cities to visit, too. The best part was that the team held a weekday practice at Memorial Stadium, which happened to be directly beneath Seattle's iconic Space Needle. For pictures, the stadium had a lot of character and a terrific view of the downtown area. My main goal was to try and incorporate the tower into one of the compositions, but it was tough because I only had a 35mm lens in my bag. My 35mm wasn't the right lens choice because of the extreme height of the tower, which made it difficult to incorporate the players and the scenic view. It was a nice change of scenery for documenting a practice, and I was happy with the compositions that I made as the team held practice, but next time we are in Seattle I'll be sure to pack that wide-angle lens! This image was shot with an 35mm lens (ISO = 100, Aperture = f2, Shutter = 1/4000th)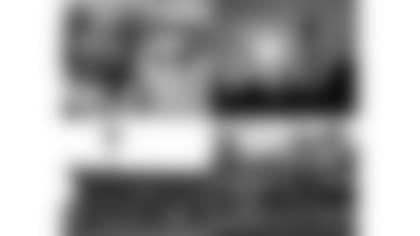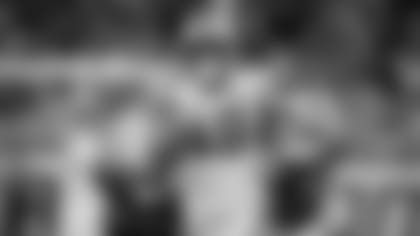 Trading-card shots
It's important to capture all the "big plays" from the game, but it's also important to get nice, clean action images of the players, imagery that we can use for feature stories, the media guide, etc. I call those type of images trading-card shots because they are the type of images you see on collecting cards. A perfect example is this image of Equanimeous St. Brown as he eludes two Detroit Lions defenders from the Week 5 game at Ford Field. The image has decent action but most importantly it's clean (meaning no obstructions or busy backgrounds) and direct. I also love how the image displays both defenders getting beat on the play as St. Brown races downfield to pick up more yards. This image was shot with an 400mm lens (ISO = 3200, Aperture = f2.8, Shutter = 1/2000th)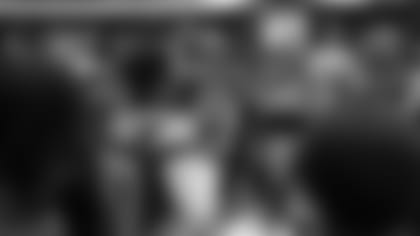 That winning feeling
I love photographing the ambiance inside the locker room after a victory. There's really nothing like it. During Week 14, the Packers went on to defeat the Atlanta Falcons, 34-20. The game was packed with a lot of action and moments but the best photo came afterwards behind closed doors. In the locker room the players and coaches celebrated their win with high-fives and hugs. They also applauded their quarterback, Aaron Rodgers, for throwing two touchdown passes and setting an NFL record. That record was Rodgers' 359th consecutive attempt without an interception, surpassing Tom Brady's NFL record set in 2010-11. There's nothing better than photographing victorious smiles. This image was shot with a 35mm lens (ISO = 4000, Aperture = f2, Shutter = 1/1600th)
Team photographer Evan Siegle shares some of his favorite images of the 2018 season.