"Through the Lens" will appear during the offseason. Packers team photographer Evan Siegle will deconstruct and give insight into some of his favorite images from the 2022 season. Each week will offer a new photo gallery of some of his best photos from the past season.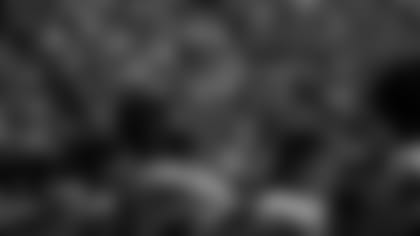 Big Dog
I love the body language, closed eyes, and demeanor that Packers tight end Marcedes Lewis displays in this image. His big body type (at 6-6) is perfect as he stands with his teammates during the playing of the National Anthem during Week 1 in Minnesota. I really enjoy shooting games at U.S. Bank Stadium (minus the SKOL chant) because the large windows offer some gorgeous ambient light. It's almost like a giant fill card. When I saw this moment, I quickly moved to a side perspective. I liked how the row of players enter and exit the frame, leaving Big Dog in the middle. The shallow depth-of-field and bokeh literally made Lewis stand out in the crowd.
This image was shot with a Canon R3, 135mm lens (ISO = 100, Aperture = f2, Shutter = 1/4000th).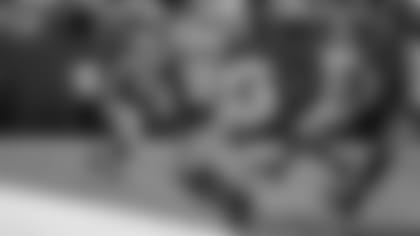 Toe drag swag
One of my favorite action images from this past season was this catch by Packers receiver Randall Cobb at Tottenham Hotspur Stadium in London. This "toe drag swag" catch was unbelievable by Cobb. A little story behind the photo ... I almost missed this shot due to transmitting some images via ethernet line, which was along the stadium wall near the 40-yard line. Knowing that action was about to happen, I quickly raced over to the sideline to photograph the play. Now I usually prefer to photograph the game in the back of the end zone, but this spot played out perfectly for Cobb's catch. The spray of pellets adds a nice touch too. The play ended up being ruled incomplete but was challenged by Coach LaFleur. The crazy thing was I had perfect evidence of the completed catch as the officials reviewed the challenge! I so badly wanted to show everybody that it was indeed a catch. In the end, the 14-yard catch counted.
This image was shot with a Sony Alpha 1, 400mm lens (ISO = 1000, Aperture = f2.8, Shutter = 1/3200th).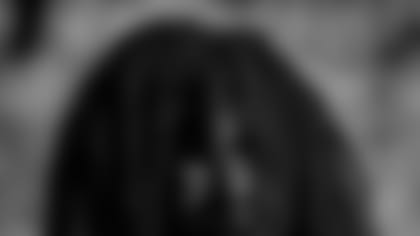 Eye see you
September and October are probably my favorite months to photograph the game of football. That warm autumn light is liquid gold. The grass seems greener, and those vibrant colors seem to pop more. You could say that I'm the guy checking the weather reports days and days before all the games, got to love those deep blue skies too. I'm a big fan of the 3:25 p.m. game, because you get that dramatic setting light and those heavy shadows. I really try to take advantage of the sunlight by constantly observing my surroundings and looking for ways to use the sunlight in my compositions. A perfect example is from this October game, as the sunlight hits the face of Packers LB Jonathan Garvin as he stands along the sidelines. I love how the warm sunlight bleeds through Garvin's dreadlocks and onto his face, highlighting his right eye. It made for a unique visual from a common moment.
This image was shot with a Sony Alpha 1, 135mm lens (ISO = 100, Aperture = f2, Shutter = 1/6400th).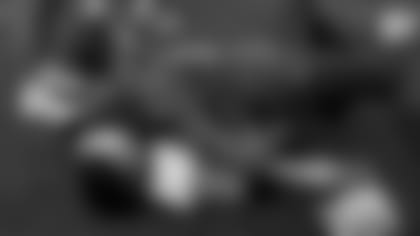 Two best friends
Whether they are riding to practice together in Aaron's golf cart, just hanging out on the practice field or making big plays during a game, Aaron Rodgers and David Bakhtiari are always making priceless and worthy moments. Having rare access to cover the team is a major benefit because those behind-the-scenes type moments can be so much fun to capture. During a closed practice in late September, I captured this shot of them having some fun along the sideline. It was pure comedy as Aaron laid on Bakhtiari. I think these moments really showcase the human side to these players.
This image was shot with a Sony Alpha 1, 50mm lens (ISO = 100, Aperture = f2.8, Shutter = 1/1600th).
Team photographer Evan Siegle shares his favorite photos from the 2022 Green Bay Packers season.